My feedback page: http://eglfeedback.livejournal.com/1322803.html
I use WePay! e-mail invoices are sent the same way as PayPal.
You can check out with your CC/DC if you don't have an account.
If you have questions, feel free to ask!
All measurements are amature.
Once the package leaves me, I am not responsible for it!
I ship with tracking!
ALLERGY ALERT: I HAVE A CAT.

Angelic Pretty White Shirring Blouse

110$ Shipped/Tracked USA
Sold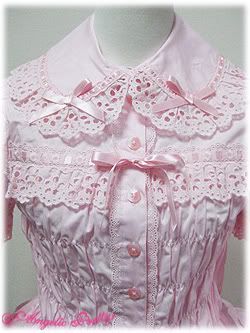 Measurements (HelloLace)
50cm length, 35cm shoulder width,
90~124cm bust, 72~110cm waist,
66cm sleeve length (short sleeves: 18cm),
18cm cuff (short sleeves: 28cm.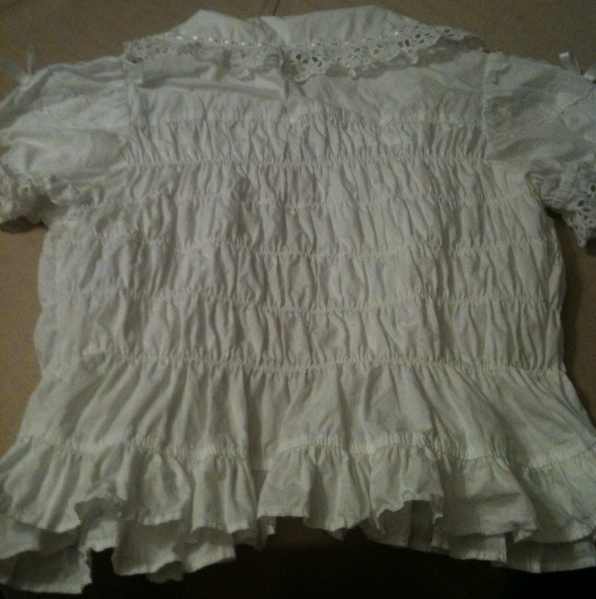 This blouse has very stretchy full shirring (tested on a mannequin),
but I do not recommend this blouse unless you have a smaller shoulder, per the AP measurements.
The upper arm is stretchy and can go to about 16" nicely when I tested it. The Detachable sleeve is not stretchy.
There is a small yellow dot on one sleeve, circled. It is hard for me to see.
I have handwashed this blouse. it is in amazing condition given it was released in 2009.
The lace is absolutely beautiful.
This is the most detailed blouse I have ever owned, it comes with extra buttons on the tag.
I will trade this for Meta Gingham Cherry Shirred JSK in Pink if you're interested, or Partial Trade for Strawberry Crown High Waist in pink.
Thank you for looking!