- All items are used but in good contition unless otherwise stated
- I ship from Norway. Shipping is included in the price
- Feel free to make offers
- I have 100% positive feedback here: http://eglfeedback.livejournal.com/428999.html


Moi-meme-moitie cutsew
Black wool (left)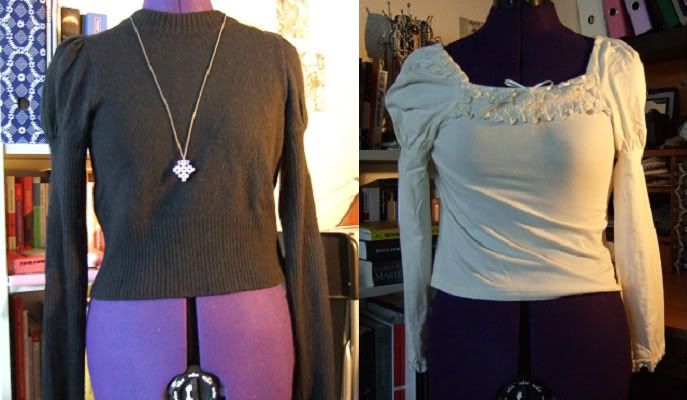 About 40 cm across (for reference I have a 85cm bust and 68 cm waist, and it fits me well).
45 euros

Moi-meme-moitie cutsew
Cream coloured (right)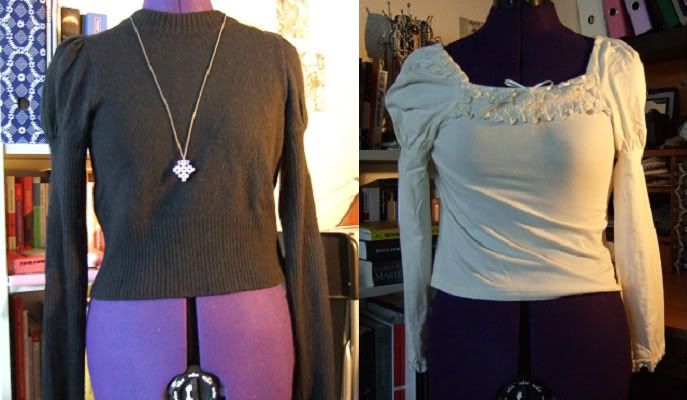 Close-up of lace:


Worn: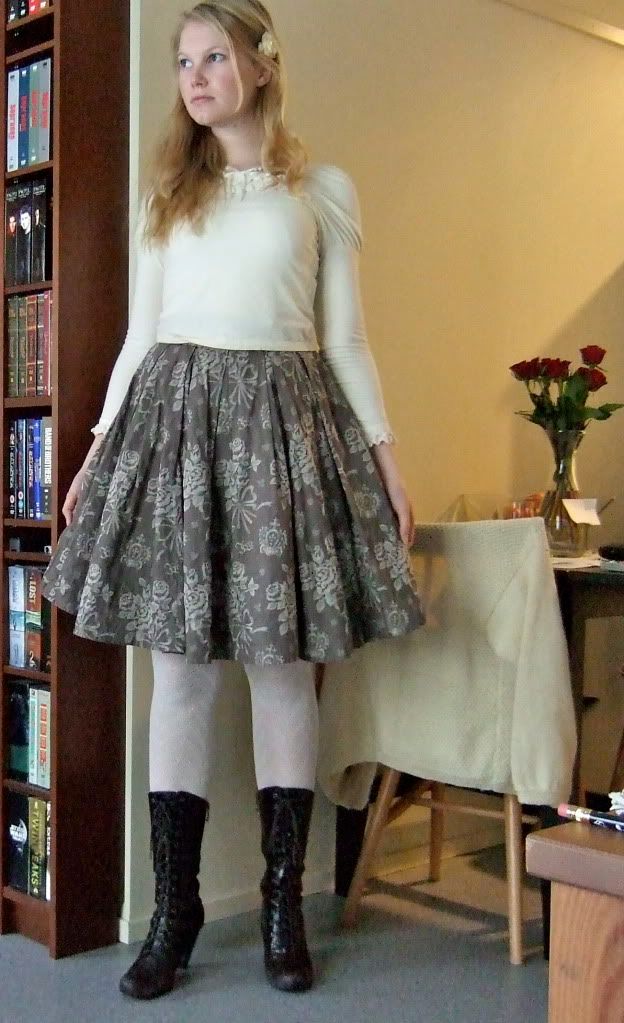 About 38 cm across. (for reference I have a 85 cm bust and 68 cm waist and it fits me well.)
45 euros

Metamorphose OTK socks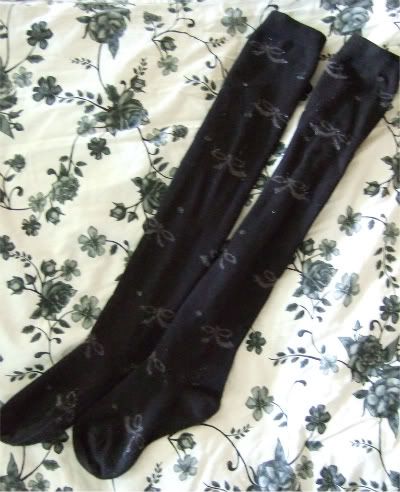 7 euros

Metamorphose cutsew
I altered it (made it smaller) when I bought it, but the stitches are now removed.
It orogonally had ribbons on the sleeves, but those are now removed.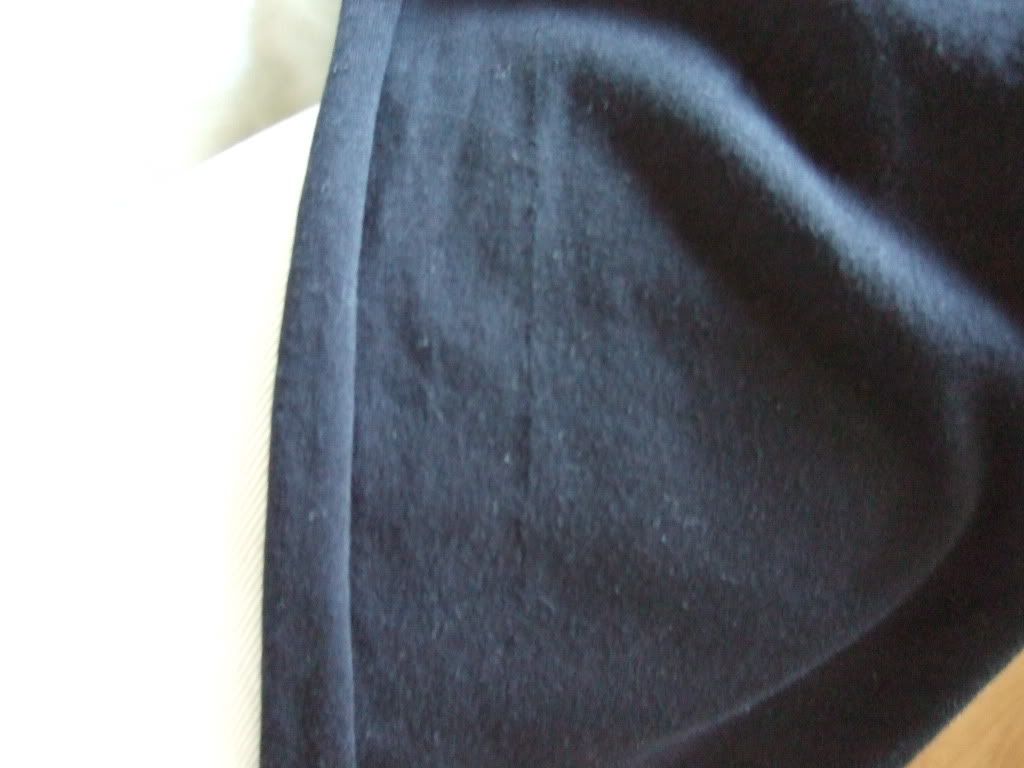 15 euros

H&M cardigan
Size 36


8 euros

In The Starlight skirt
Waist approx. 70 cm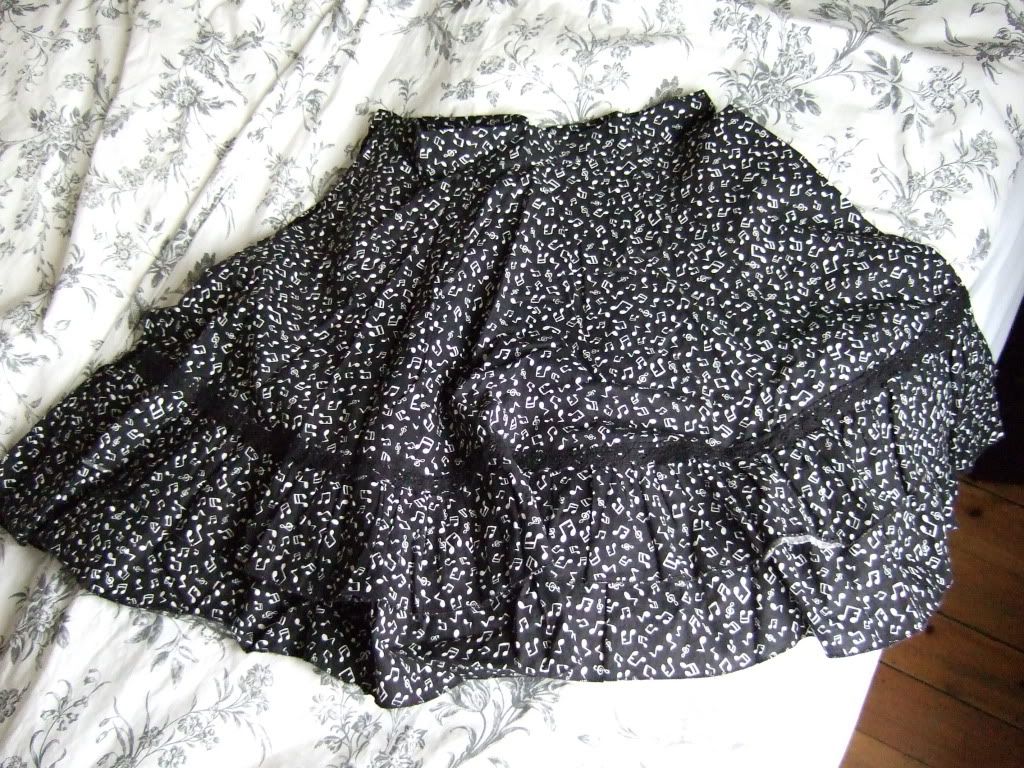 I changed the lace from white eyelet lace to black cotton lace.


13 euros