Feedback: http://eglfeedback.livejournal.com/1167265.html

Hi there! I purchased this Candy House JSK and headbow set secondhand in 2008. I believe I'm the second owner. Since then the dress has only been worn a few times and is in lovely condition, and the bow has only been tried on and is also in good condition. It also includes the matching detachable bow and waist ties.

I would prefer to trade it rather than sell. I'm looking for mint, lilac or sax skirts and dresses. I'm not interested in anything with a high or empire waist. I'm especially looking for Angelic Pretty or BTSSB and would be willing to pay the difference if your item is worth more than mine! However, it would have to fit my measurements (39" bust, 31" waist) so shirring is kind of a must. XD;

If I can't find a trade I will sell the set for $180 Canadian + shipping. Unless I have a buyer for both items, I will not split the set.

If you are located in the Edmonton, Alberta area I would be willing to meet up with you to give you the item to save on shipping :D

Here are the pictures!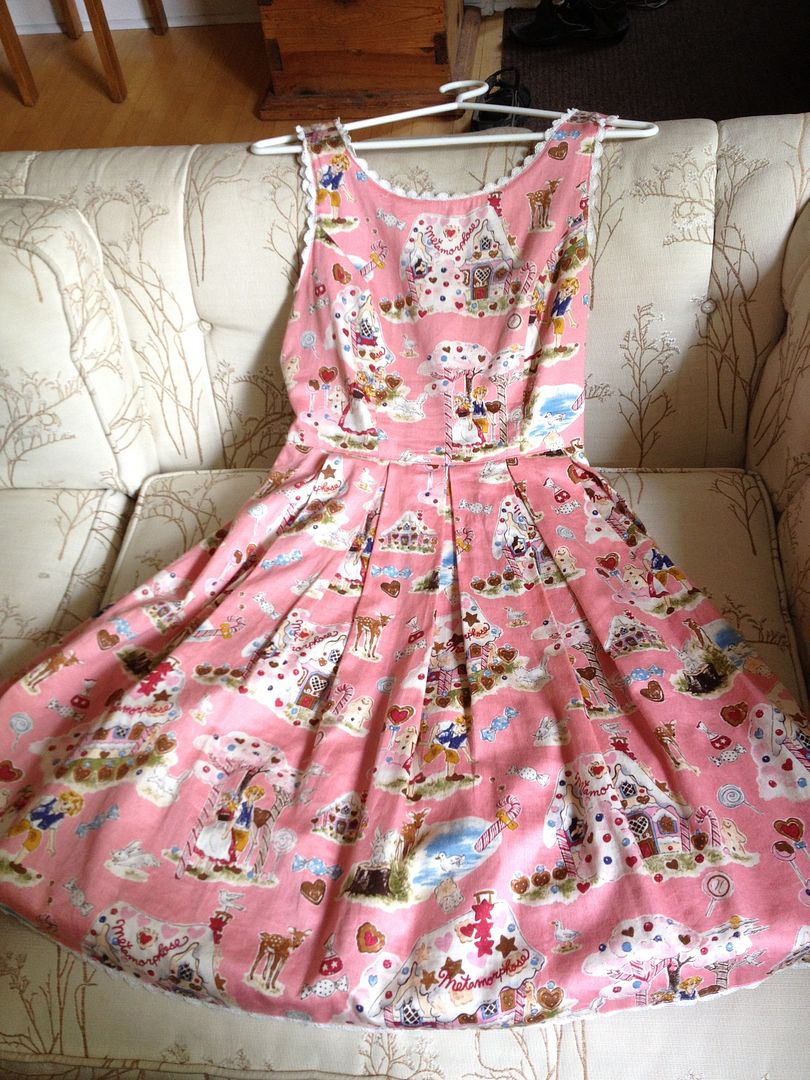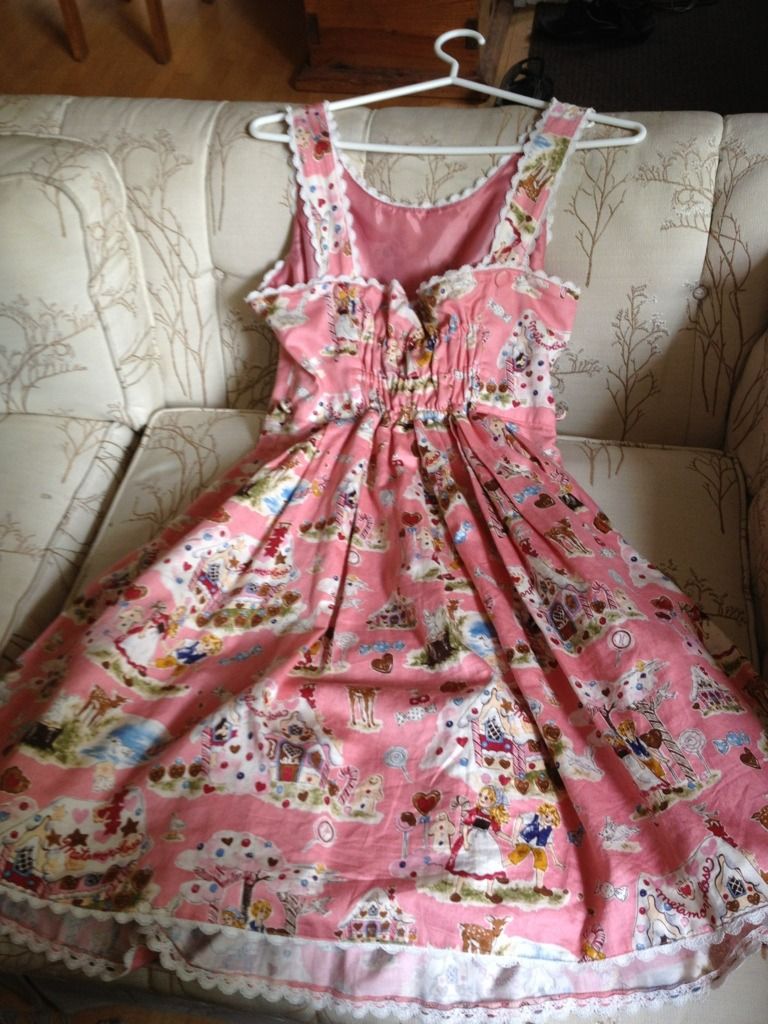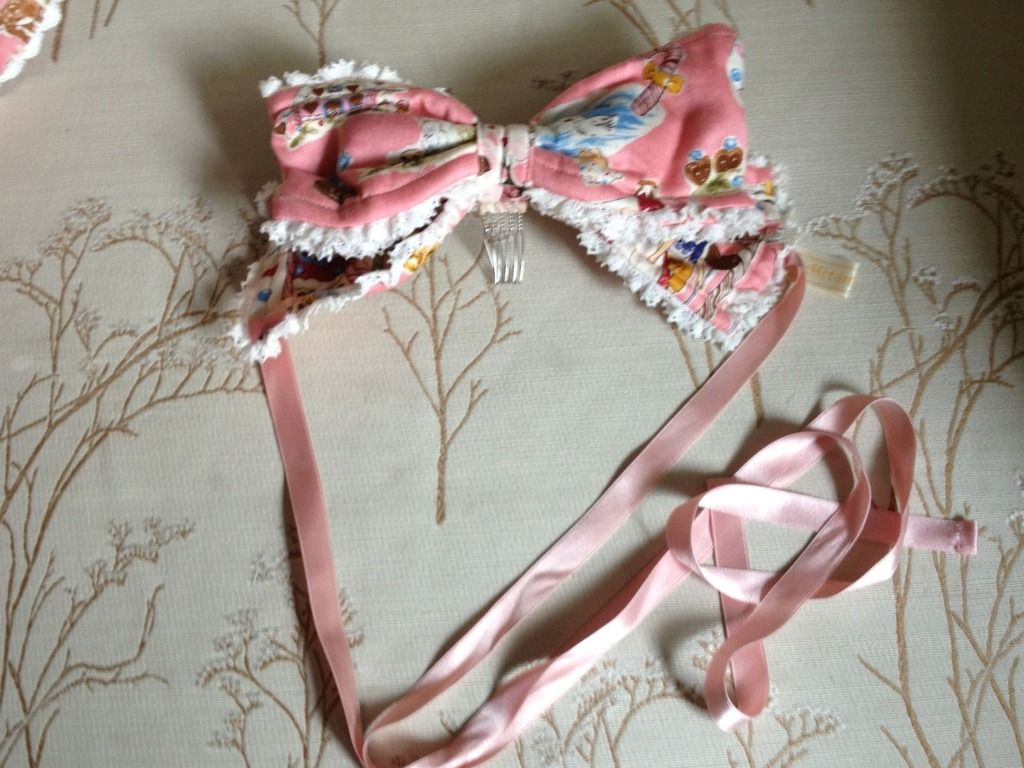 Like I said I have a 39" bust and 31" waist. The dress has partial shirring in the back, as you can see. I would say the max measurements are 40" bust and 32" or 33" waist.