Rules:
~Item goes to first person to leave Paypal information.
~All sales are final!
~Item will be shipped ASAP.**
~Buyer is responsible for any Paypal fees.
~Shipping is included in the price.
~You are free to make a reasonable offer if you do not agree with the price.
~I have no pets.

Feedback: http://eglfeedback.livejournal.com/1360195.html

BPN Blouse - $45 WITH shipping (Original price: $139)


Close up: Here


Lovely shirt with gold detailing in brand new condition. Only tried on. Japanese size M.

BPN Pants with detachable skirt - $60 WITH shipping (Original price: $138)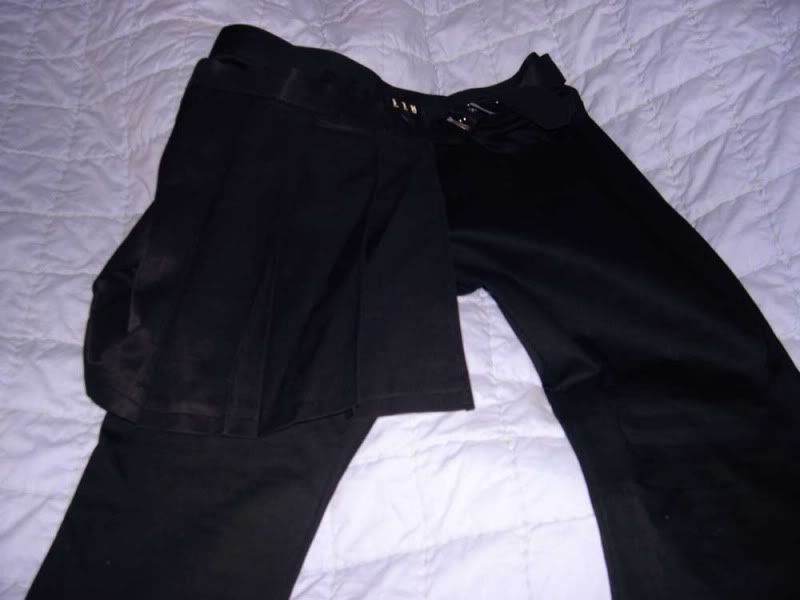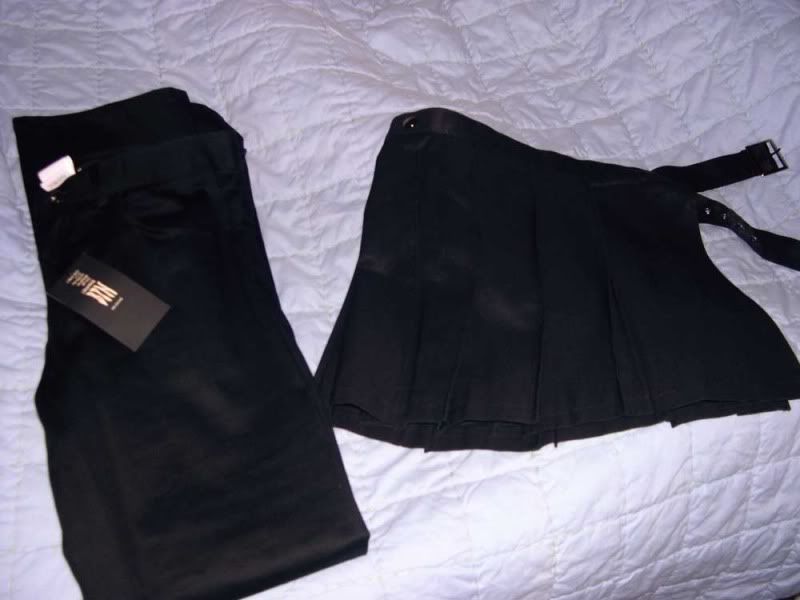 Full-size photos:
Front
Back (with detailing)

Gorgeous black pants with gold detailing on the back. Comes with detachable belted skirt that can be worn with other bottoms. Brand new condition.

PM or comment if you have questions.

**Disclaimer: Due to certain reasons, items cannot be shipped out until week of August 20th.

Thanks for your interest!