I am not currently looking for trades,but I am willing to negotiate prices.
1. I ship within a week of receiving payment (usually on Fridays or weekends)
2. I only do holds of up to 2 weeks with a 25% down payment
3. I am not responsible for lost mail once it's shipped
4. Prices don't include shipping or paypal fees (5%)
1. AP toy fantasy skirt(black) ---
250USD 230USD
184USD

SOLD
AP toy fantasy socks (black) --
40USD
32USD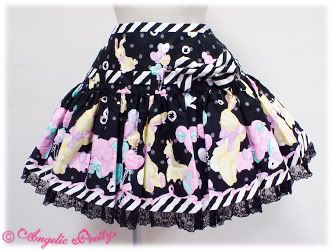 I am the first owner and bought both items from AP. I will sell them separately. No flaws, only tried on both.
2. BTSSB black bolero----

55USD

44USD

SOLD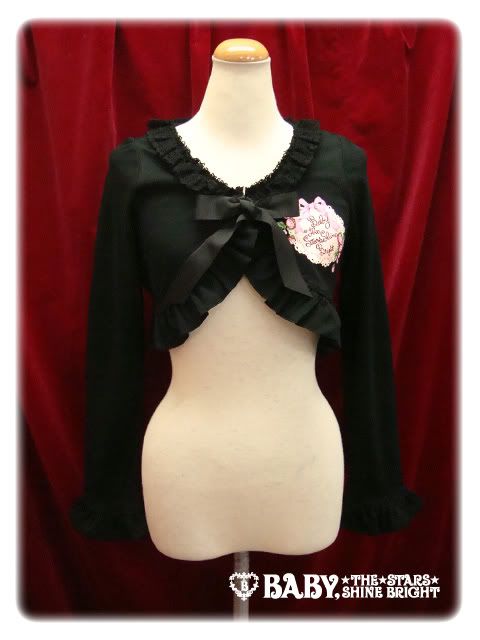 Bought off community, no apparent flaws.
3. AP Lyrical Bunny Salopette Set (socks, barette, Salopette) in pink ---
230USD
184USD SOLD
Mine is in PINK. I traded for this on the community. It has no apparent flaws.
4. Rose Chocolat Shoes (23 cm)---
60 USD 50USD 40USD
32USD INVOICED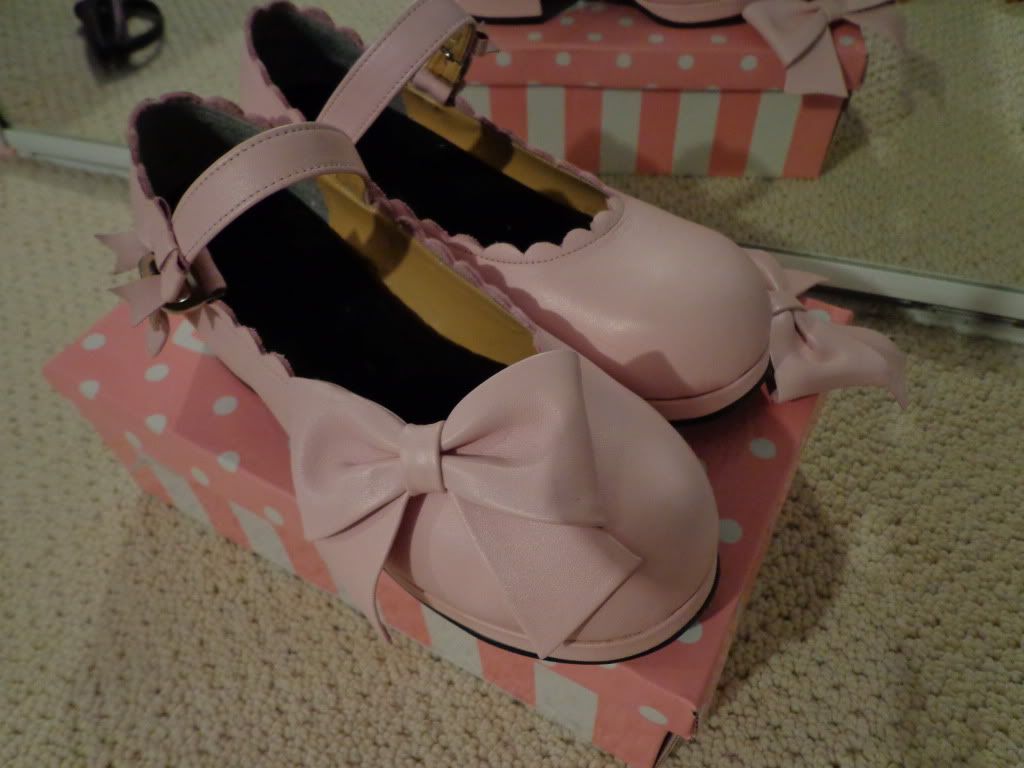 Bought off community. In good condition. The bows are detachable, and the insoles are actually light brown. The black color are personal ones I will be removing.
6. ETC Picnic plates OP---- 300USD 280USD 224USD
I am the first owner, bought from ETC sendai. Tried on, washed once. No apparent flaws.
7. h.Naoto hat ----
50USD
40USD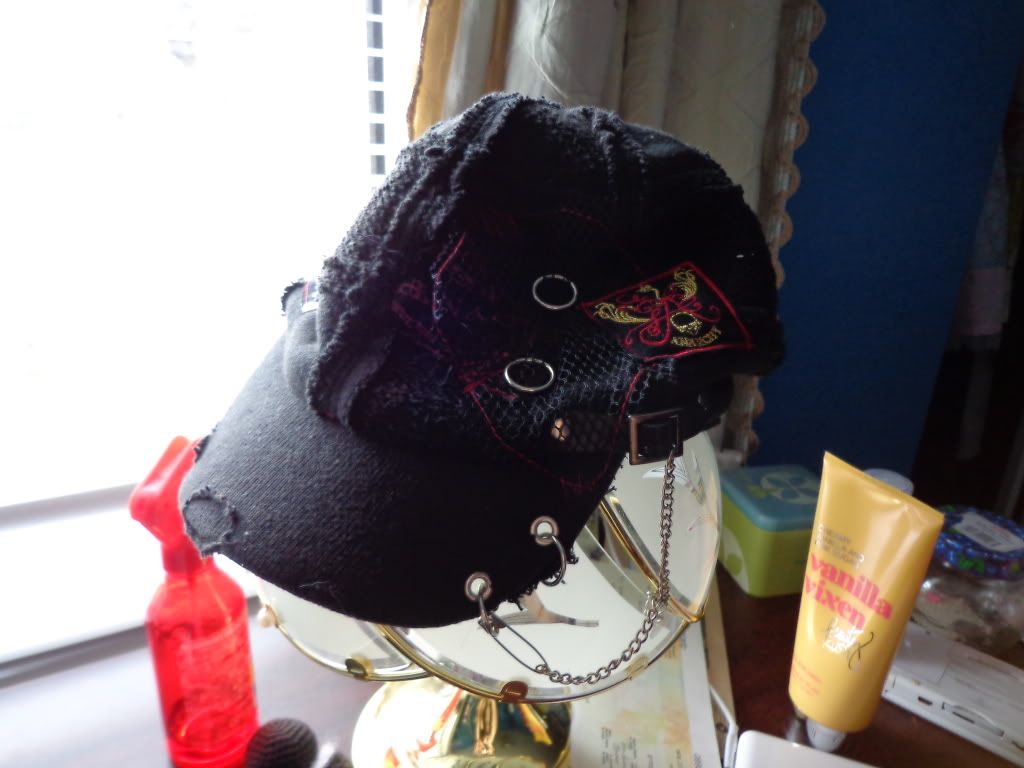 Bought off community and never used. Has a 'worn' style but no signs of wear.

Thanks for looking!