Hello again~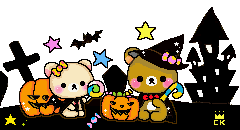 Today I have some sales and am open to trades. I'm pretty open minded and flexible in terms of trading, but for an example of what I like and specific items, here is my wish list.

EGL Feedback
Positive: 68
Neutral: 0
Negative: 0

+ Paypal only please.

+ Located in the US. I ship within a week after payment, or in the case of a trade as soon as the details are settled. I save receipts as proof of shipment and will show them to you if asked. :)

+ I have two dogs, I don't go near them in lolita but if you are especially sensitive please take caution.

+ I'll always try to leave feedback if you do the same!




1. Metamorphose Pop Swinger Set, Navy. $175 shipped in the US, or trade

Set includes: JSK (removable parts: waist ties, 3 ribbon pins, collar), socks, alice hairband

Jsk measurements: approximately 38" bust max, 33" waist max? The partial shirring in the back is quite flexible.

Bought literally brand new with tags from a seller on EGL. But for personal reasons I can't keep it. I am asking what I paid, $175, or I am very trade friendly with this set.

Proof (collar not attached in this pic):



Example coordinate (collar attached):




Stock photos:


+
+



2. 8/8/12 Invoice sent!

AATP Sailor Blouse, black. $60 shipped in the US. Or trade for a short sleeved Metamorphose blouse or something else.

Bought from a friend over a year ago and yet I've only worn it once, so it is in great condition. It isn't faded, stained or damaged at all.

Max measurements are roughly 37" bust 31" waist, no shirring. There is elastic in the sleeve cuffs.

Front:




Back:



Last but not least, I still have a pair of Putumayo knee highs listed here.

Thank you for looking and feel free to ask if you have any questions.