* Feedback: http://eglfeedback.livejournal.com/1262948.html
* Priority will go to the first person that can pay the full amount at once.
* No payment plans but I will do holds with a 20% non-refundable deposit.
* I do not do returns or refunds. It is your responsibility to resell the item you've purchased.
* I am not to be held responsible if your parcel gets lost in the mail if you chose UNINSURED shipping.
* Lastly, if you want me to mark down the value of your parcel, please bear in mind that I will only be able to refund the amount written on the parcel. Please do understand this if you want to take this risk.


When it comes to trades I'm interested in otome, gyaru, ulzzang, sweet lolita and classical lolita, punk and gothic.
My favorite brands are ETC, MILK, Liz Lisa, Axes Femme, Sechuna, Angelic Pretty, Innocent World, Peace Now, Super Lovers. Just to give you a hint of what type of items I like. Items must fit a 94 cm bust and 75 cm waist :)

DS/DT: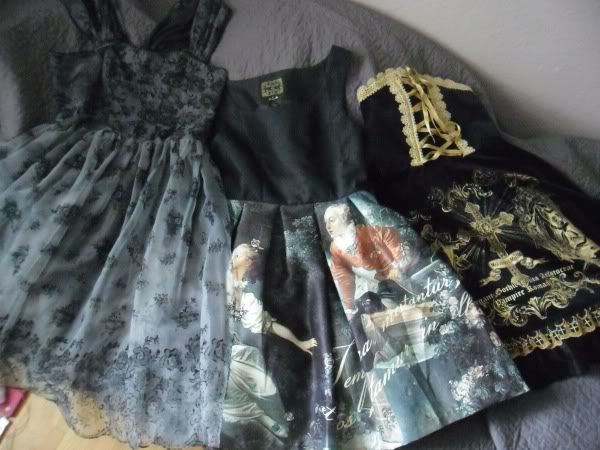 H&M dress: SOLD
JetJ Amour D'amants: Size 2, up for trade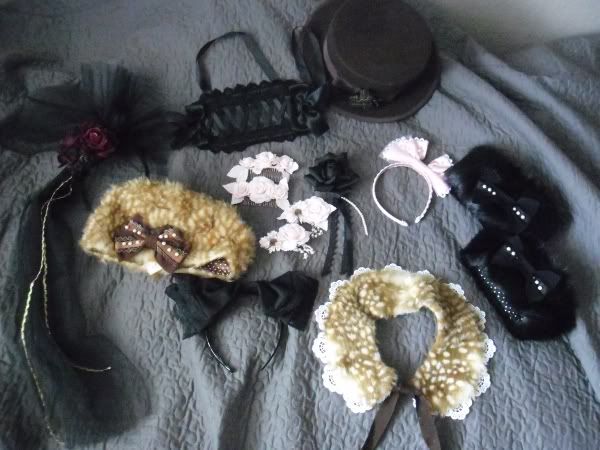 IW Fur Boot Toppers: 200 SEK shipped.
Swimmer faux fawn fur hat + handmade collar from cutedeer: 500 SEK shipped.
Light pink rose hair combs: SOLD
Pink rose hair clips: SOLD
IW hat: 500 SEK shipped.

Will take pictures of individual pieces after work tomorrow.
Thanks for looking and feel free to ask questions if you have any!