Location: Chicago, IL, USA
Payment: Paypal
Feedback: "jolarocknrolla" on ebay
buying/selling feedback on DOA, on LJ ... and now EGL Feedback

All prices listed are BIN. prices do not include shipping. shipping w/in the usa is $4 for first class for socks $8 for priority mail w/ tracking. Outside of the usa it's $25 for small packages and $45 for large (jewelery, or 1 pair of socks would be small, a jsk or purse would be big), will include tracking and insurance up to $100. No trades. feel free to make me an offer if you like but i will sell to the first person who will pay the BIN.

international: i could do first class which has no tracking but i would ONLY accept this option if you paid as a personal "gift" through paypal. First class for 1-2 pairs of socks will be between $6-$10 depending on where it's going. JSKs and such will be between $15-$20.

Please do not pm since i don't always get notifications. first person to leave their paypal here gets it, MUST note country and shipping option. i will ship out within 5 business days of full payment.

I will not trade, swap, or split sets. NOT SPLITTING SETS!

1) AP old as hell strawberry pink w/ burgundy ribbon oldschool long-sleeve OP (no waist ties, chest about 32"-36" maybe 37") $110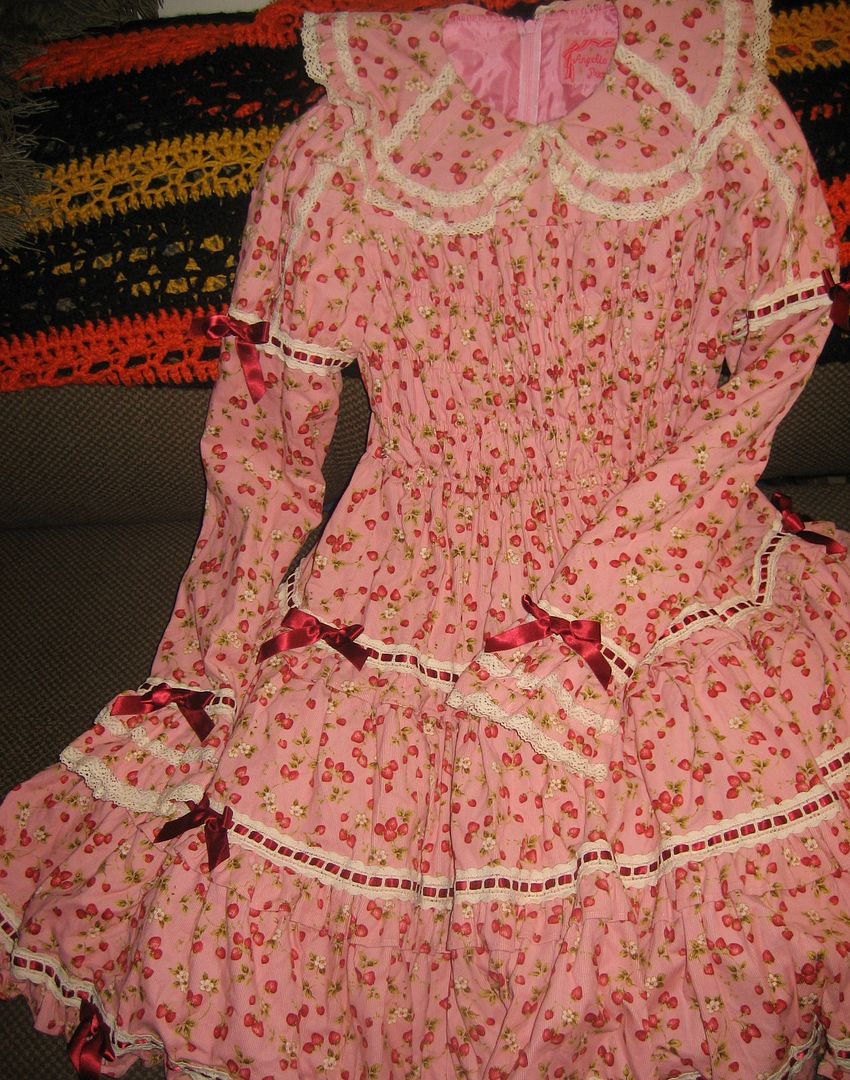 2) 2 Kidsyoyo plus-size coats ($90 each) (see details here, note mine are tailormake oversize and cost extra, fit up to 44" bust, regular tab collar on both, NO FUR COLLAR, see pic.) PINK IS SOLD! RED AVAILABLE!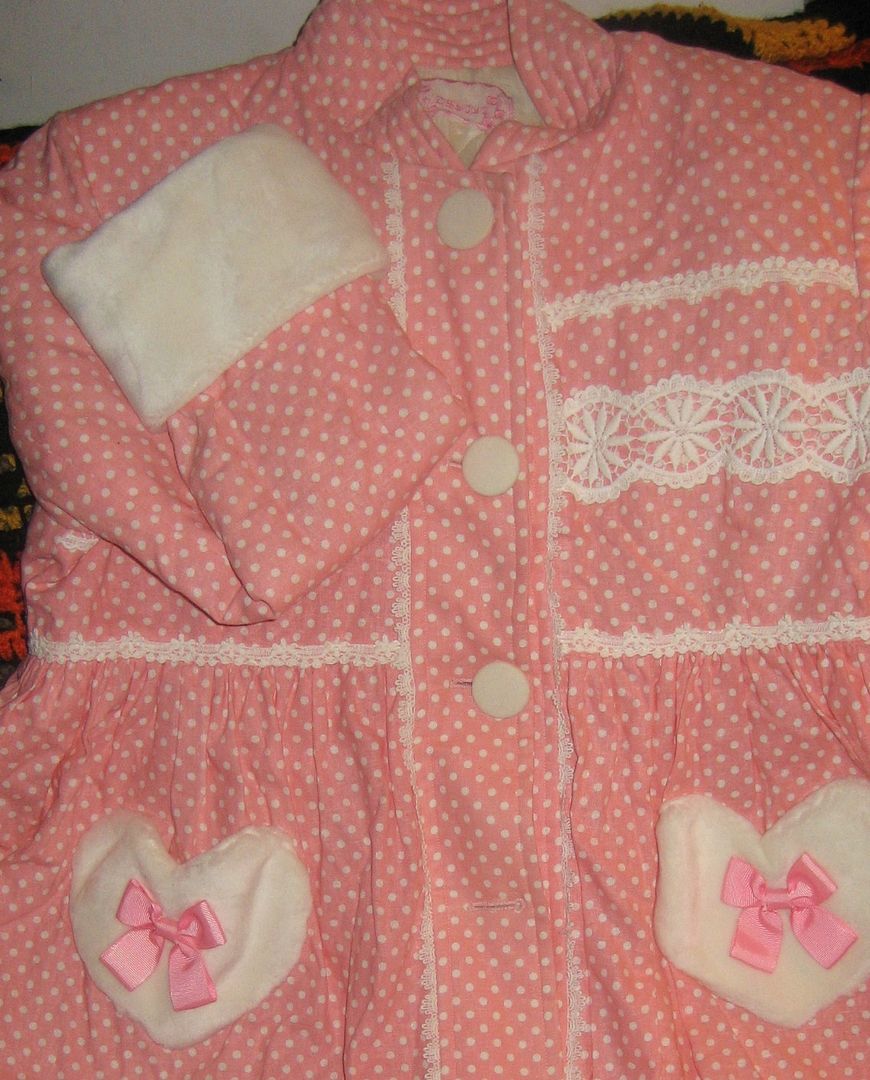 (sleeves not dirty, pic just shadowed i guess? i blame my camera)

3) AP pink bunny scarf (Fawn set is SOLD) $85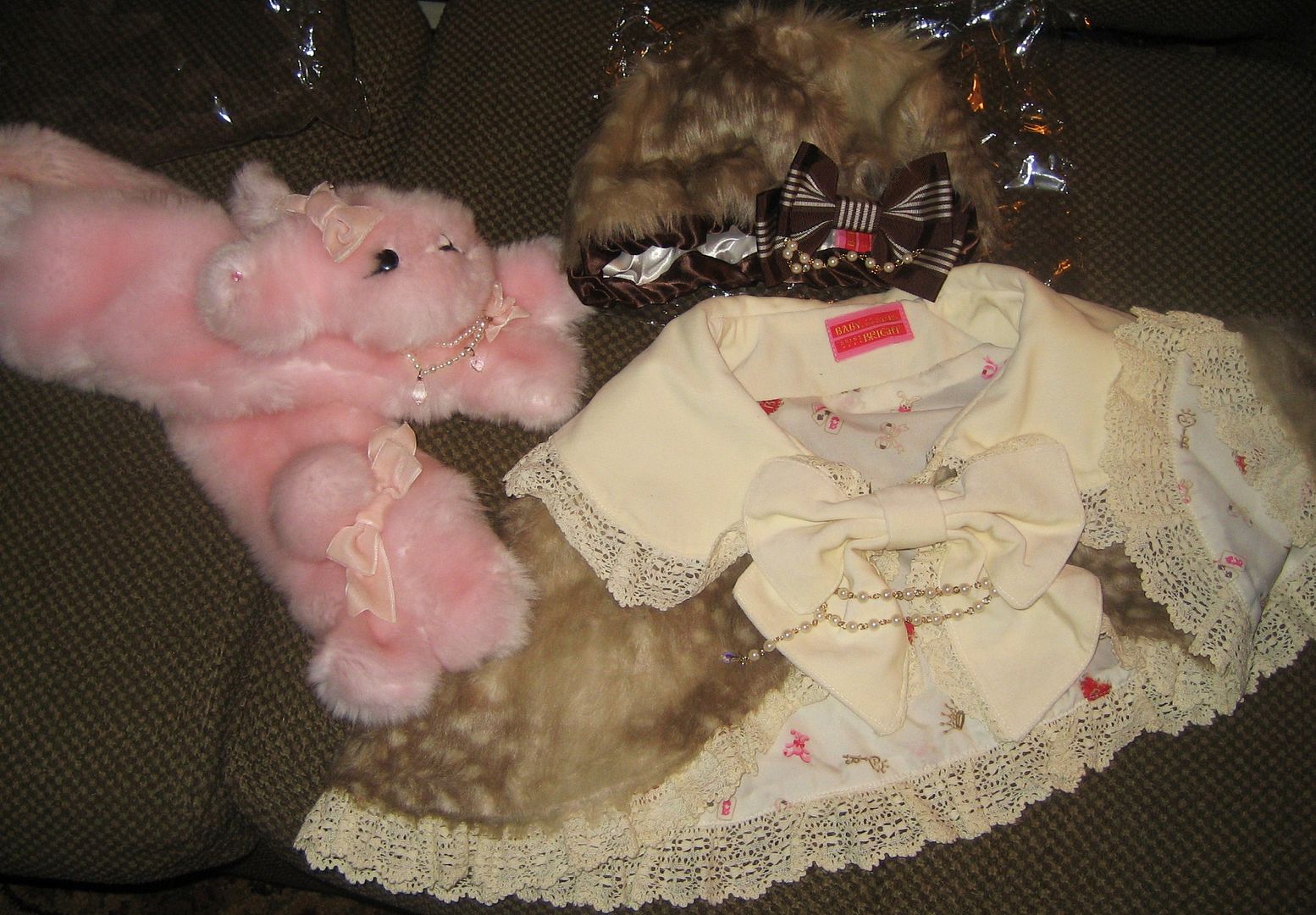 4) A&TP white L shoes w/ rose clips $100 - SOLD
http://i13.photobucket.com/albums/a259/Jolarocknrolla/Loli/IMG_4713.jpg
http://i13.photobucket.com/albums/a259/Jolarocknrolla/Loli/IMG_4554-1.jpg

5) BtSSB Embroidery Pocket jsk in black size LL (see link for sizing), some minor damage near the zipper (picture) just needs to be sewn down. $200 (sold for crisantemos)
http://i13.photobucket.com/albums/a259/Jolarocknrolla/Loli/IMG_4244-1.jpg
http://i13.photobucket.com/albums/a259/Jolarocknrolla/baha/IMG_6754.jpg

6) A&tP white hooded sweater $90 (sold for mieke_chan)
http://i13.photobucket.com/albums/a259/Jolarocknrolla/Loli/IMG_4681.jpg

7) BtSSB b/w "dynamic lolita" bowling bag purse $60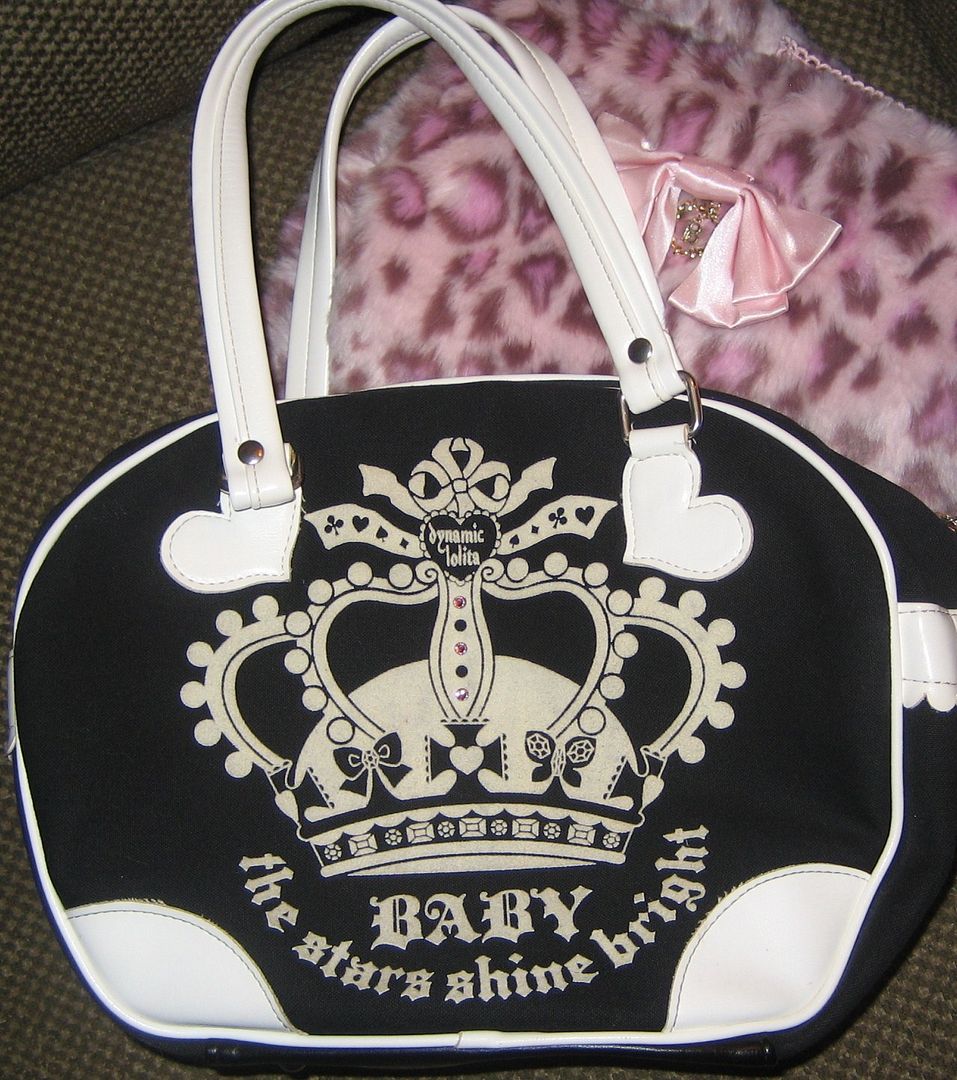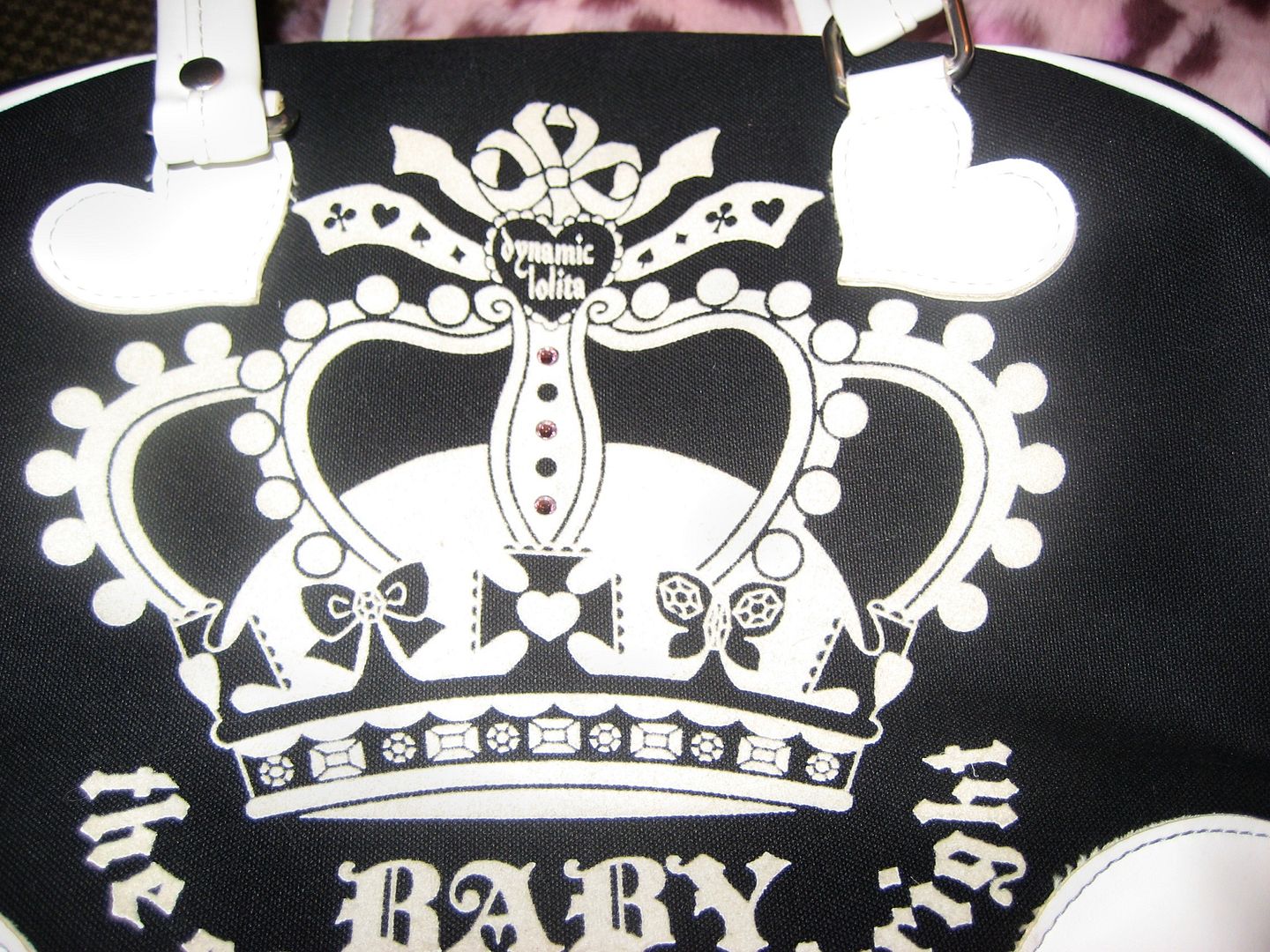 8) offbrand high-waist floral skirt, no stretch - waist is 33-36" $25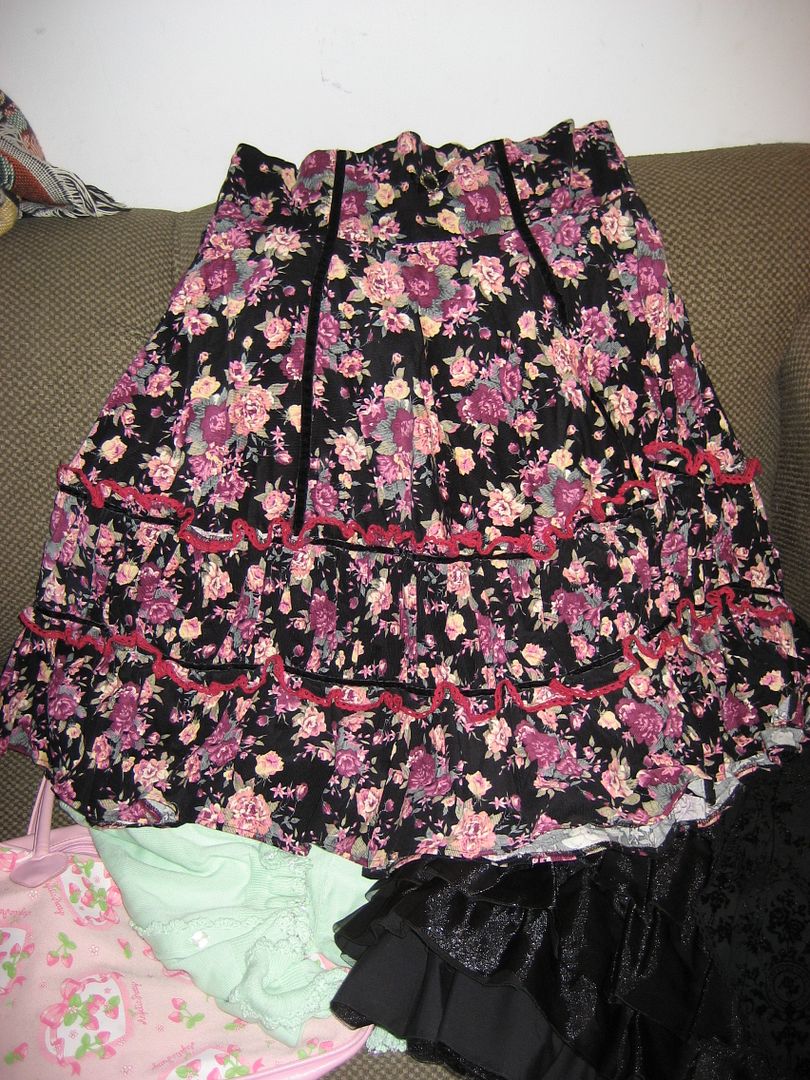 9) Kidsyoyo mint cardigan in L, never worn or tried on $50click for size info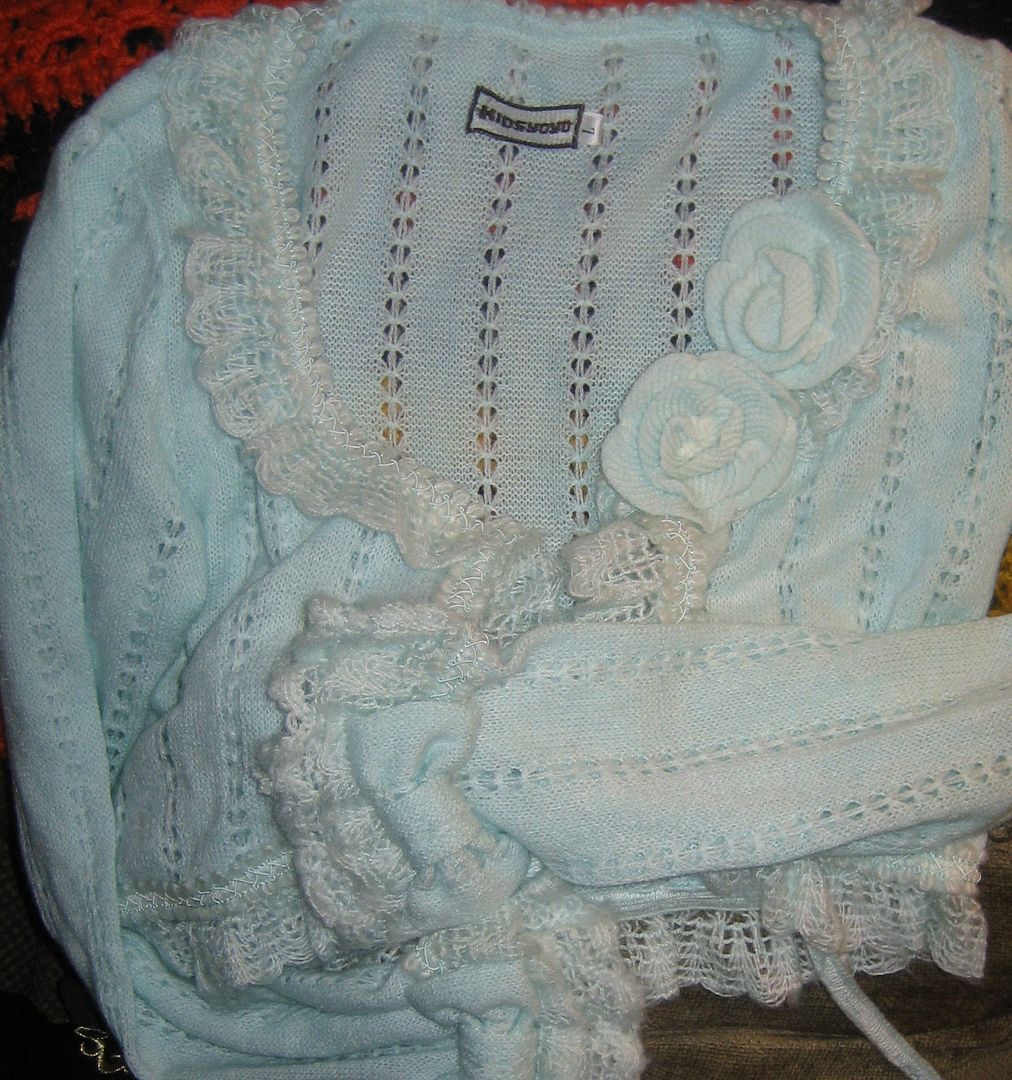 10) AP Lavender Milky planet jsk w/ AP "Valetta" (bow clip), AP yellow shooting star otks, pink/yellow icecream socks, Handmade bracelet, necklace, earrings, 4 rings from AliceDoll and ParadiseRose shop and a teacup hair accessory. $575 SOLD AS A SET ONLY (layaway pending deposit for colormequinine)

http://i13.photobucket.com/albums/a259/Jolarocknrolla/milky1.jpg
http://i13.photobucket.com/albums/a259/Jolarocknrolla/IMG_6712.jpg


http://i13.photobucket.com/albums/a259/Jolarocknrolla/baha/IMG_6746.jpg

11) AP lavender/white heart bag $70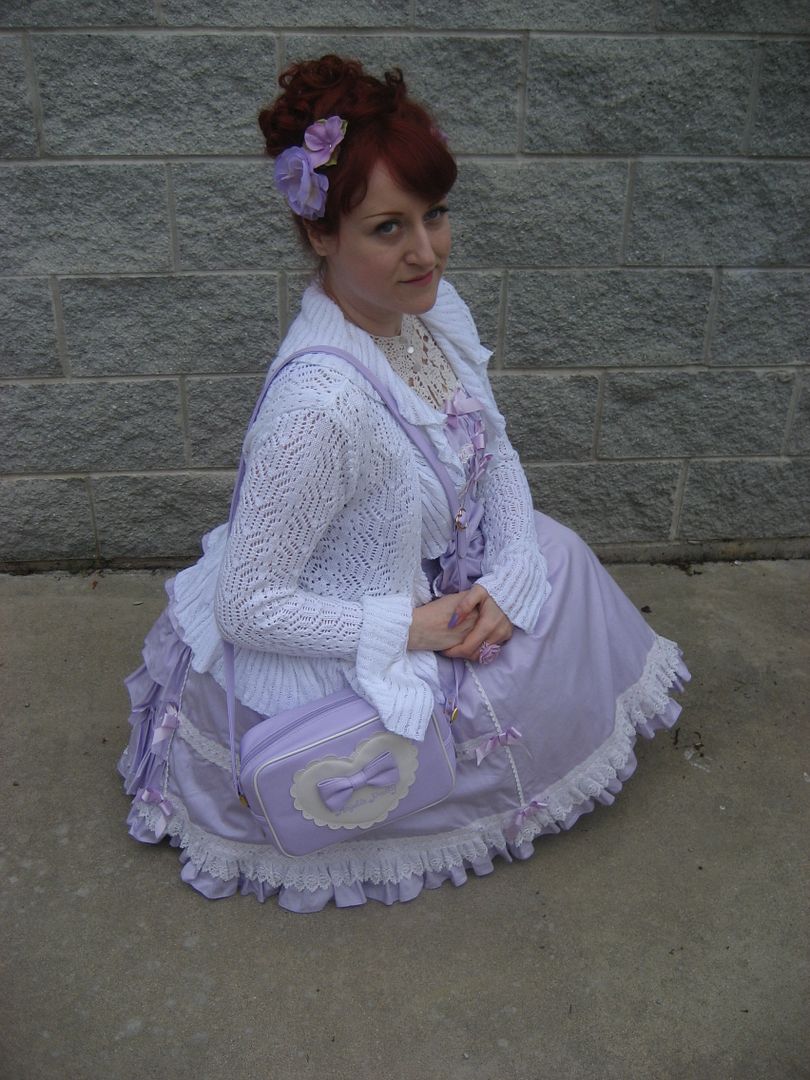 12) pink/white AP cutsew $70




13) BtSSB full-shirring pink/white bustle-back jsk (Princess shirring, see link for measurements and pink/white AP hair-comb bows sold as a set. I don't think the waist ties are original to this dress but do match. sold
http://i13.photobucket.com/albums/a259/Jolarocknrolla/baha/IMG_6747.jpg">
http://i13.photobucket.com/albums/a259/Jolarocknrolla/baha/IMG_6748.jpg">

14) A&tP altered "hide and seek with missing alice" jsk in cream - no waist ties (used to make small insets under the arms to increase bust size to 42" max), with matching socks sold

http://hellolace.net/wardrobe/alice-and-the-pirates/type/jsk/item/44/
http://i13.photobucket.com/albums/a259/Jolarocknrolla/Loli/IMG_4552.jpg
http://i13.photobucket.com/albums/a259/Jolarocknrolla/Loli/IMG_4561.jpg
(and one more shot of ther print, does NOT come w/ these socks)
http://i13.photobucket.com/albums/a259/Jolarocknrolla/Loli/IMG_4712.jpg

15) BtSSB pink animal print collar and muffler set. $85




16) IW black altered skirt (altered to fit 34" waist, no waist ties) $80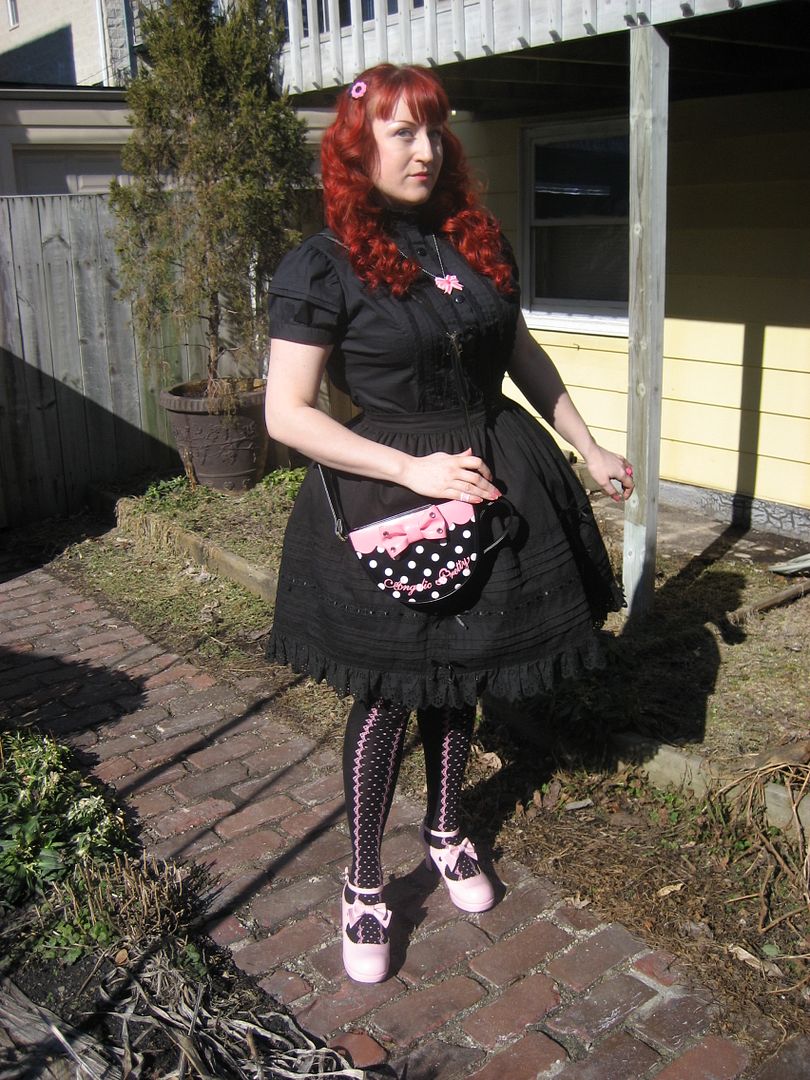 IW pic: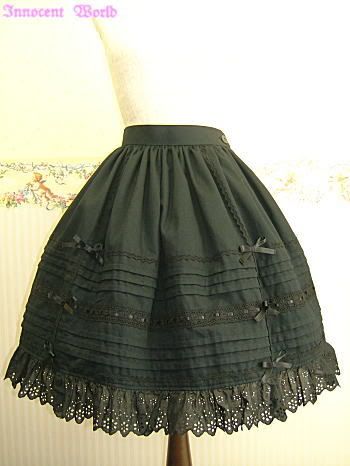 17) AP pink teacup purse SOLD
AP chocolate bar bag SOLD
AP cake bag $60
AP lyrical bunny backpack $72
AP "Sheep's Garden" lamb bag


OLD SALES HERE