1. Prices are in AUD.
2. Prices include Paypal fees.
3. Prices do not include shipping. Please ask for shipping quotes.
4. I have 100% positive feedback
5. I have a dog and two cats, and although everything has been cleaned and thoroughly checked for fluff, please be aware of this if you have severe allergies.
6. All measurements are amateur or taken from hellolace/lolibrary,

I am happy to take measurements and additional photos! I am also interested in trades.

1. Angelic Pretty A La Carte jsk in pink. The dress has only been worn once and is in excellent condition. Back is fully shirred. Bust measurement is between 30-38 inches, waist is between 25-34 inches. SOLD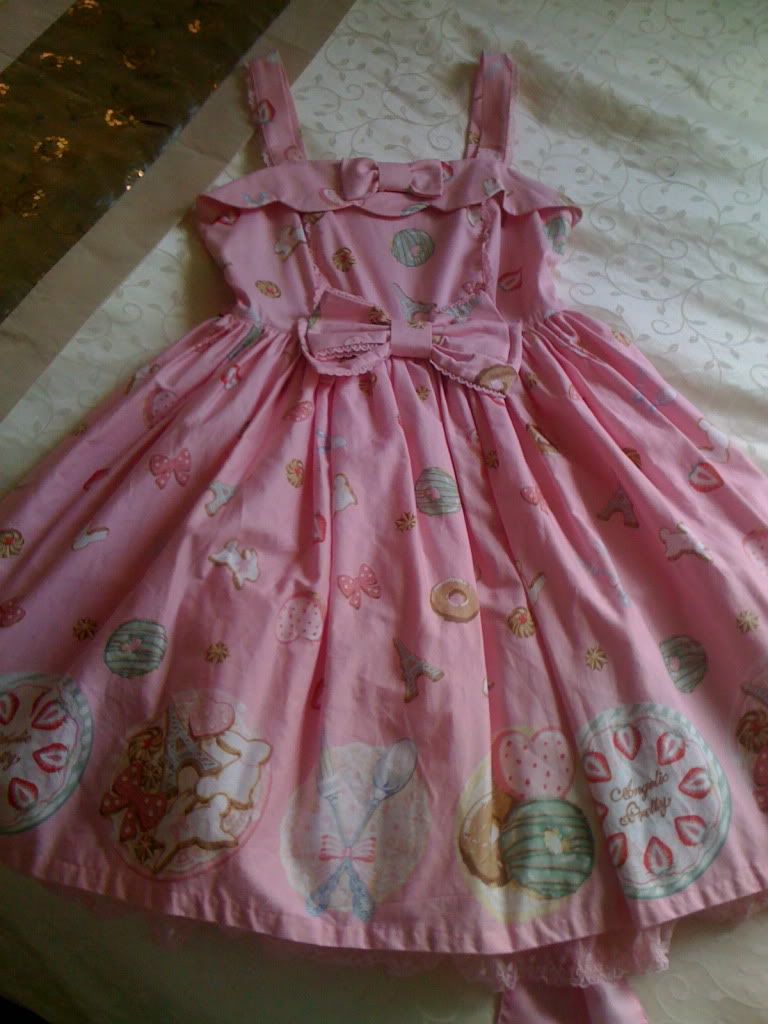 2. Angelic Pretty socks: Whipped Cherry in sax and Cherry Berry Bunny in white. I have not worn either pairs and they have been gently worn by their previous owners. Great condition. $22.40 for Whipped Cherry and $25 for Cherry Berry Bunny (both still available - previous buyer changed her mind!).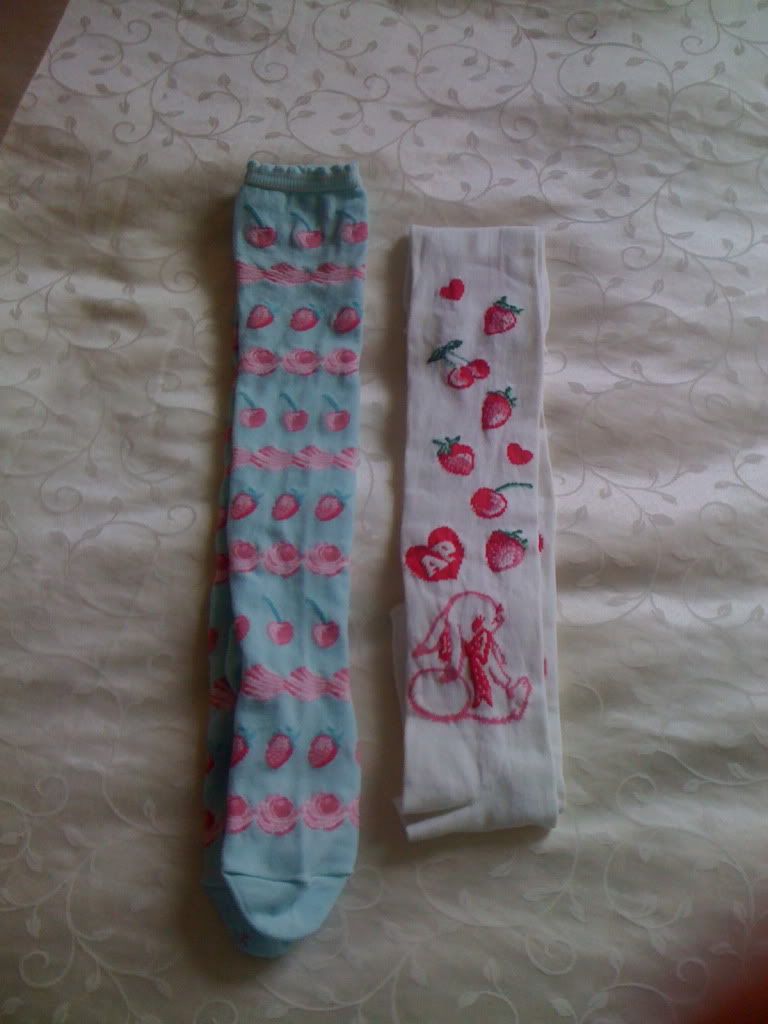 3. Baby the Stars Shine Bright Flocky Chandelier skirt: a corset waist pink skirt with velvet chandelier details. Beautiful skirt in great condition. There is shirring at the back of the corseting (approx 62cm-74cm waist, skirt is 61cm in total length). SOLD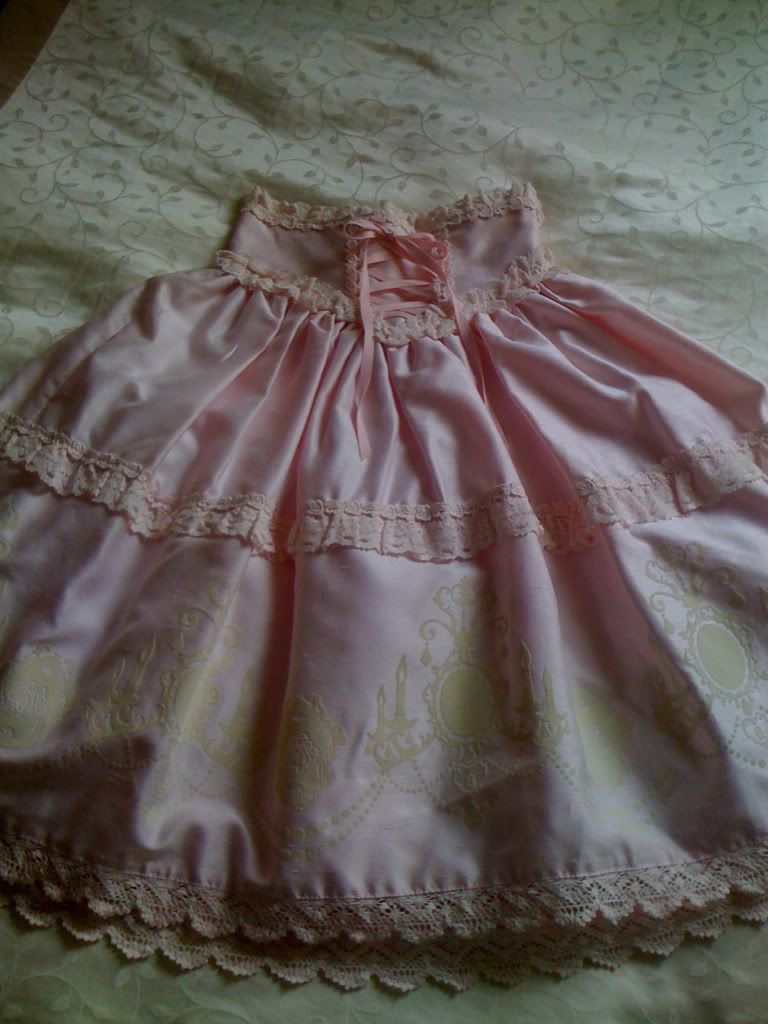 4. Anna House long-sleeved pink blouse, medium size (fits a maximum 36 inch bust and 30 inch waist). Great condition. $32