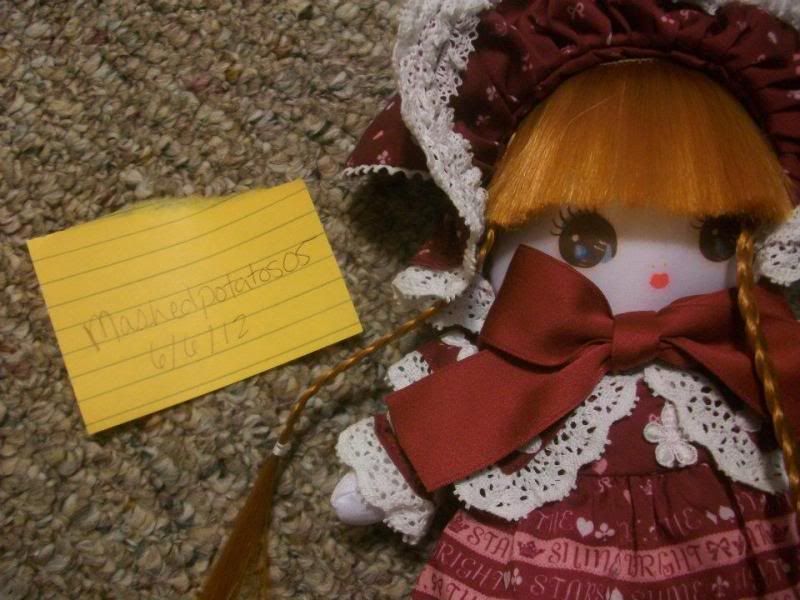 for proof here's my cute little bunka doll!
for reference, my measurements are 38" bust and 30" waist.
all prices include shipping in the us.
don't hesitate to make offers. :)
feedback:
http://community.livejournal.com/eglfeedback/416893.html
JSKS
altered meta sweets jsk- 85 usd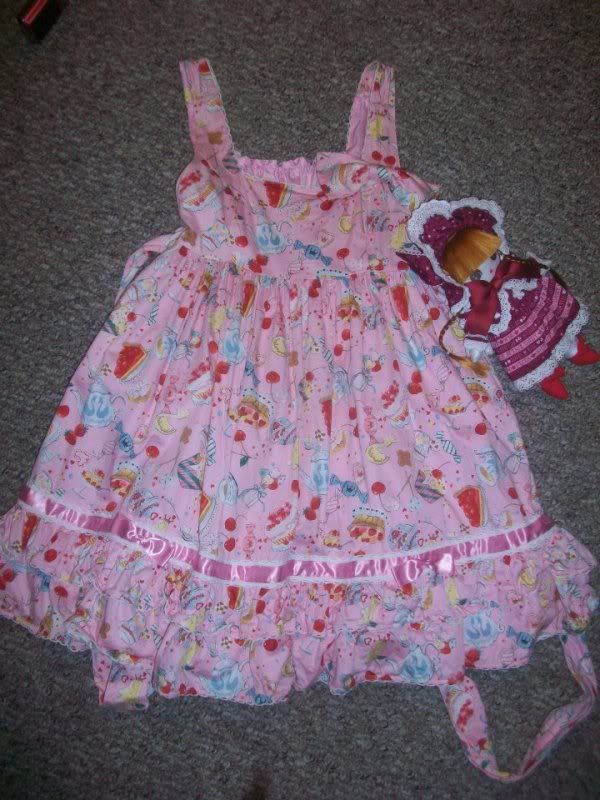 i altered this jsk to make the straps longer. it had a detachable bib part in the front which was taken apart and made into straps. the shirring is very stretchy so can fit a range of sizes. it fits my measurements well but can +/- 2-3 inches. there was a stain on the front when i received it, but i hand washed it had i can't see it anymore.
http://i116.photobucket.com/albums/o6/mashedpotatos05/lolita/556478_10151038935693083_1790892002_n.jpg
http://i116.photobucket.com/albums/o6/mashedpotatos05/lolita/544810_10151038935513083_1850302801_n.jpg
Meta red polka dot jsk (long)- 110usd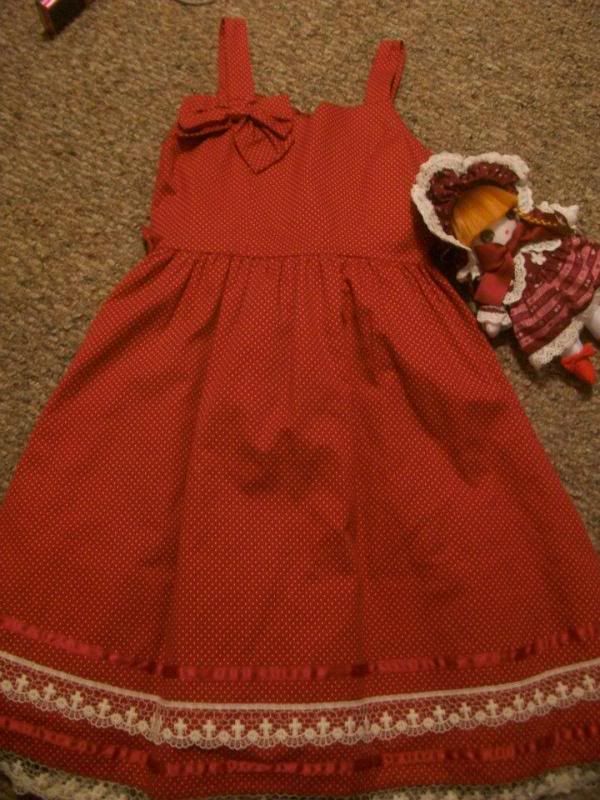 longer dress, reaches my knees.
also very stretchy, can fit larger measurements
http://i116.photobucket.com/albums/o6/mashedpotatos05/lolita/581119_10151038935998083_2031844521_n.jpg
http://i116.photobucket.com/albums/o6/mashedpotatos05/lolita/534113_10151038936043083_1522550586_n.jpg
TOPS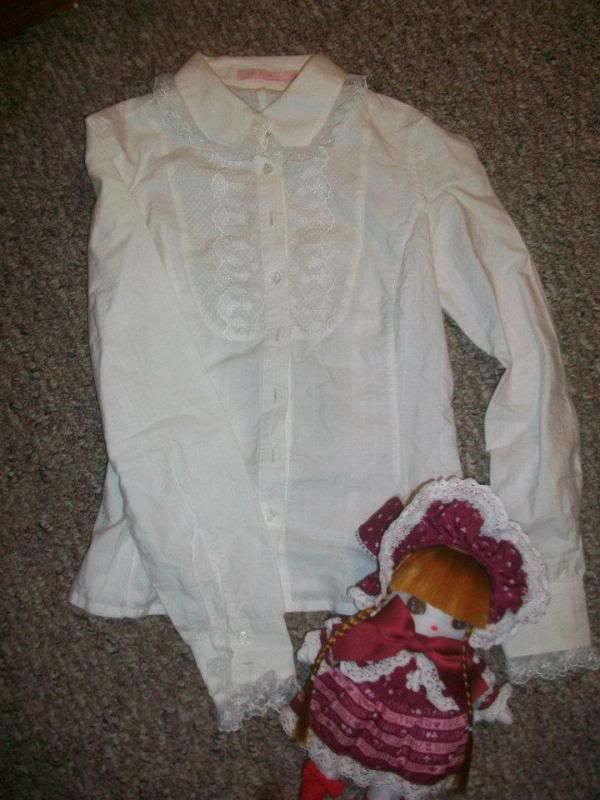 white blouse- (way too small for me) $25
flat measurements
bust- 16"
waist- 14"
length-22
arm length- 22
Accessories
cream muff- handmade (not by me) $12