Feedback is here: http://eglfeedback.livejournal.com/1567389.html

Hello! Thanks for clicking! Two beautiful dresses for sale, please give them good homes. :)

Terms of sale:
-- Paypal only. Price is in USD, and I only accept payment in USD. Thanks!
-- Smoke-free home
-- I do own dogs and their hair gets everywhere (which means a couple of hairs might have gotten on the dresses), but I will gently lint-roll the dress before shipping!
-- No trades, please.
-- Final sale! No returns.

Shipping:
-- Shipping will be from CA, USA, via USPS. Shipping is NOT included in the price. I require postage paid by the buyer to also include delivery confirmation and shipping insurance, to protect myself and the buyer. Once shipped, I am not responsible for lost, stolen, delayed, etc. packages. I do not have a postal scale so I will have to take the parcel to the post office for a shipping quote. Please be patient!

If you have any questions, please ask! :)

My Magic the dragon beanie will serve as my proof.



Innocent World Germaine OP in Navy

SOLD with a payment plan

-- Sold Out on Innocent World's site in this color! Purchased directly from IW, worn once indoors for a couple of hours.

(this was taken with flash to show details. Actual color is more like the pics below)


LOTS of pretty lace! Has detachable neck ties and the IW site mentions wearing it off-the-shoulder, so it is versatile!




Really gorgeous chiffon OP in dark navy. It is not a bright, sailor-ish navy, but is almost black, though defintely still navy.

Back



Tag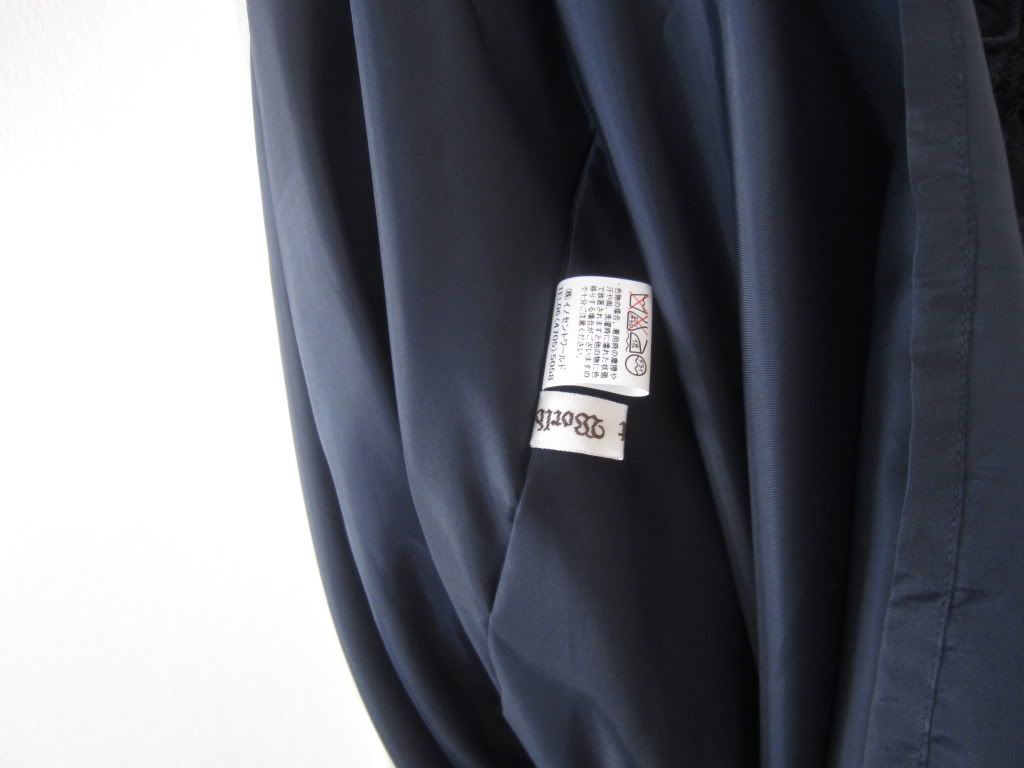 The skirt portion is lined. No zipper.

NEW INFO/Disclaimer:
Although the measurements taken below are directly from the IW website, I measured and it looks like it could fit smaller than what is listed. Unstretched and laying flat, the MINIMUM bust is approximately 88cm, the MINIMUM top part of the "corset" is 80cm and the MINIMUM bottom, narrower part of the "corset" is 70cm. It is too difficult to get the absolute max because I can't accurately stretch and measure all that elastic at the same time. For reference, I am 110cm bust and 95-100 cm waist and it fit. However, everyone's body is different, so I cannot be held responsible if it doesn't fit you or if it doesn't "look good/right" on you. Please keep this in mind! Thanks!

Measurements from the IW site:
Bust 105cm~138cm
Waist 67.5cm~107cm
Total length 100.5cm (includes 9cm of frills)
Skirt length 63cm (includes 9cm of frills)

(*Note: I think IW sewed the front ribbon-laceup section a little crooked. It doesn't detract from the way it looks nor make it fit any differently, but I thought I would mention it)

Asking $300+shipping
SOLD! with a payment plan
Matching Crepe Lace Wave Clip in NavyxNavy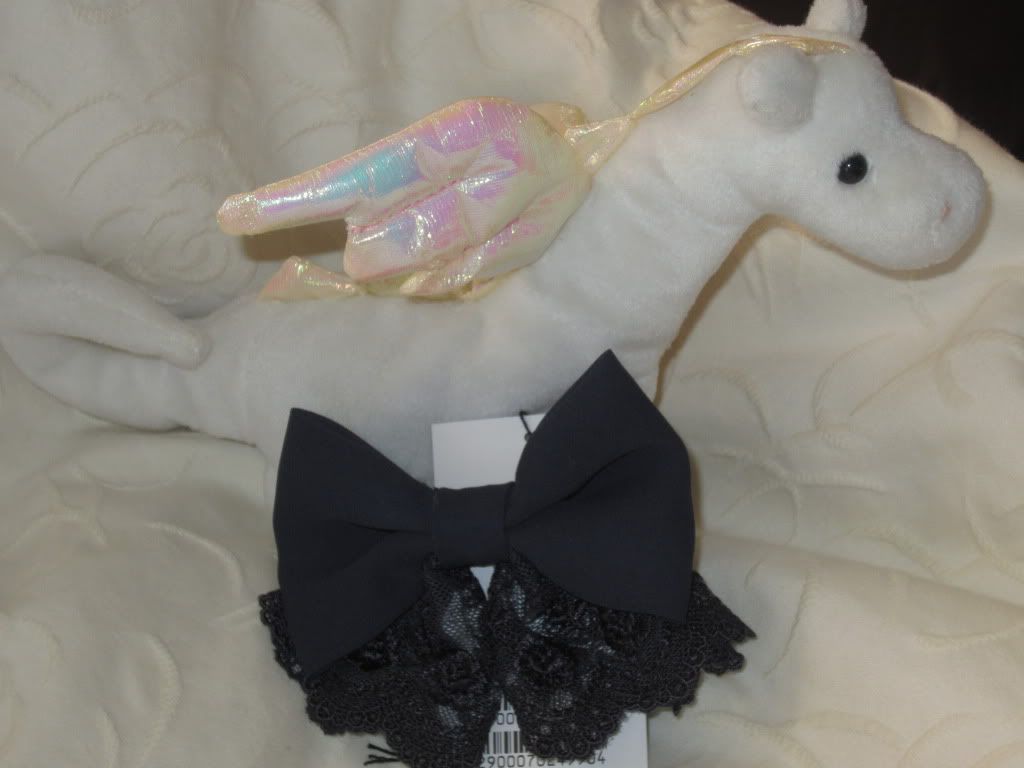 different lighting, but I believe the material and lace are the same as the dress, so the clip is a perfect match!


Asking $20+shipping




Baby Cutsew dress

ON HOLD for beautifultwist



Cute and comfy, this dress was purchased off the comm sales. Never worn by original owner, it has been handwashed and worn twice by me. I have not washed it again (I wore it with a short-sleeved, long-length tunic and bloomers under so it never actually touched me), but I can do this if the buyer requests!

*Update: As I was preparing the OP for sale, I noticed a couple of damage spots -- on the back there is a popped seam and under the right arm, a small hole. Price lowered to reflect this! Pictures of damage below.





Tag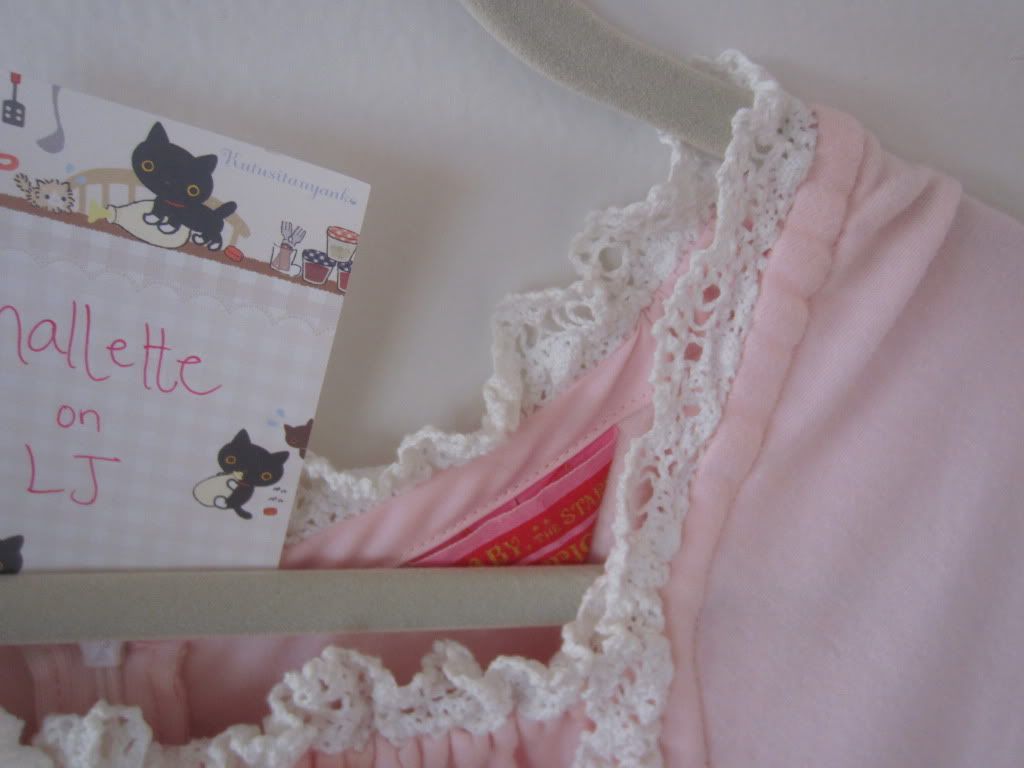 Has a zipper up the back and hook/eye closure. The waist is free (has waist ties to tighten), and I think the bust can accommodate up to 40-42inches, but I would not recommend it for busts too much more than that, as the shirring stretches out.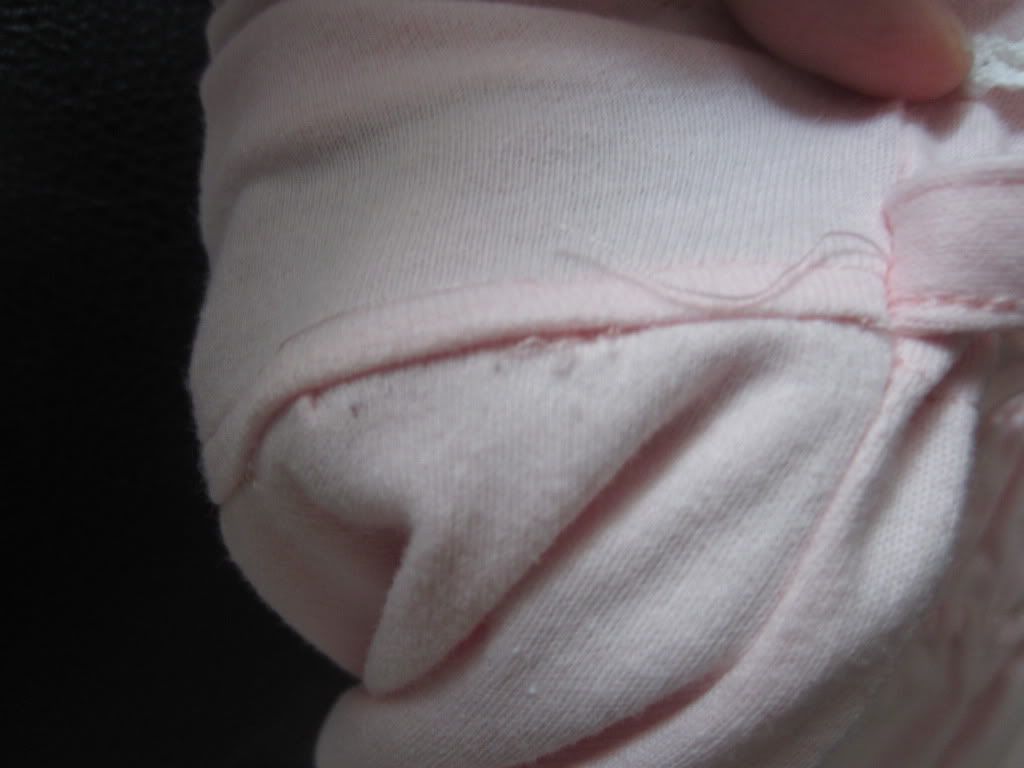 UPDATED PICS
Turned inside out, view of above damage: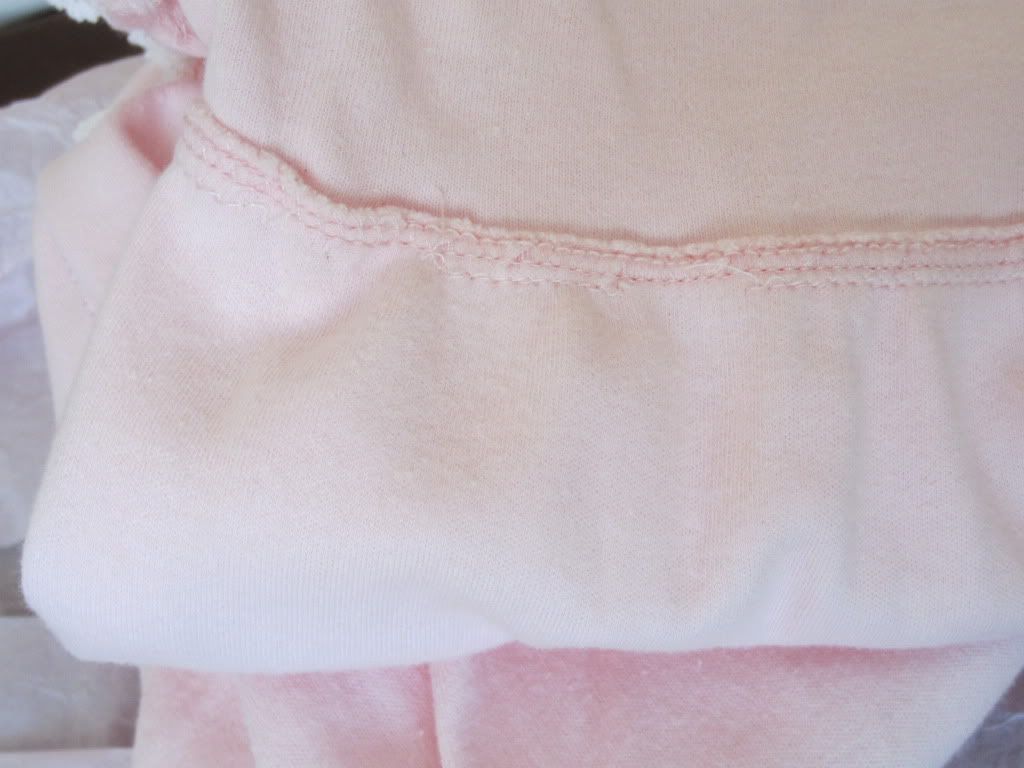 Popped seam on left side of zipper



Popped seam on right side of zipper


Asking $55+shipping $50+shipping ON HOLD for beautifultwist

Please comment here or message me with questions, but please send your paypal address via message. Thank you for looking!

Previous sale: http://egl-comm-sales.livejournal.com/18875027.html