*Shipping from the UK; International shipping available please enquire.
*Shipping within the UK is included in the price.
* First person to post PayPal address gets priority.
*I have two cats and a dog, they are (technically) not allowed near my clothes but please be aware if you have allergies, I will make every effort to ensure the clothes are sent hair free.
*Paypal only please!
*No Trades!
*If you have any questions, please feel free to ask.
**Feedback>
http://eglfeedback.livejournal.com/1863595.html

Onto the sales!
1.Metamorphose Pop Swinger OP in Navy
Including matching Socks and headbow,
Op and headbow have been worn once, the socks are new with tags,
£125 including shipping within the UK.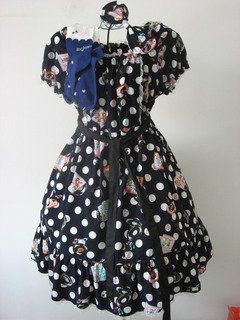 2. Metamorphose Short Sleeve Knit Blouse in blue
Unworn with tags,
£38 including shipping in the UK.
3. Emily Temple Cute Spotty Skirt
Brought off Closet child, Worn once by me.
The bow is detachable by poppers and can be used as a brooch,
The fabric is slightly fuzzy but i'm not sure if thats just what it is like!
£40 o.b.o including shipping in the UK.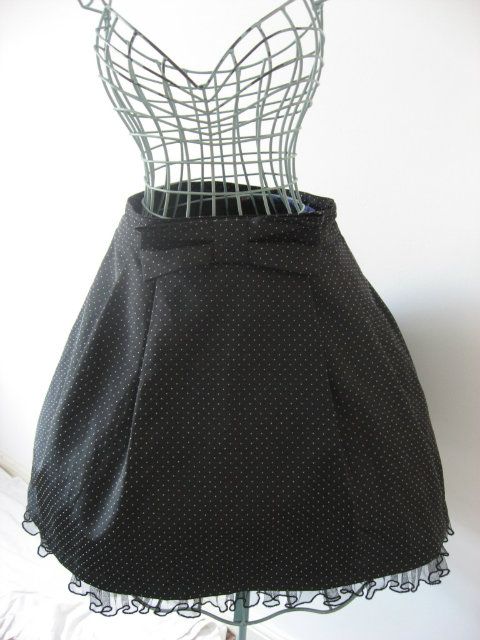 4. Angelic Pretty Lucky Pack Barette (Black)
Unworn without tags,
£15 including shipping in the UK.
Thanks for looking!