I take: Paypal, money order or check, possibly trades for Sailor Moon items, lolita trades ONLY where noted.
Shipping: I ship internationally, please leave your zipcode or country when inquiring. Shipping is NOT included in prices.
Feedback: http://eglfeedback.livejournal.com/1640804.html

PLEASE NO RANDOM OFFERS OR ASK ME TO SELL - I am looking for TWO specific prints. I love this skirt, but cream is really not my color. It washes me out and I also don't own much stuff that matches. I would like to trade this for the same skirt in black. If nobody has black, I'm open to trading for the pink version.
Alternatively, I'd be open to trading for AP's Chandelier in Wine.. just wanted to throw that out there.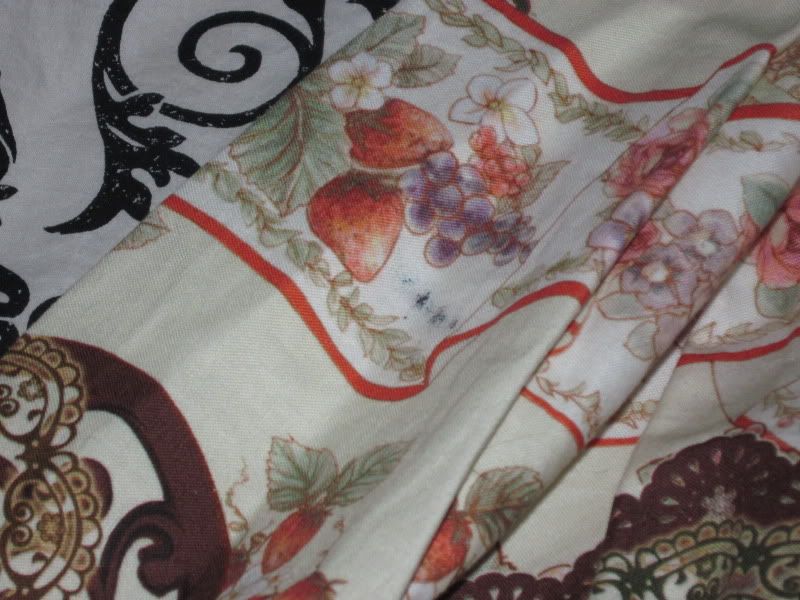 The skirt has an imperfection like a marker or some ink got on it. It comes with the ribbon belt, but the thinner piece was cut down by me. It wouldn't really tie into a nice bow anyway. Worn for a few hours by me, but didn't touch my skin at all, and was purchased secondhand.
As a bonus, I'll throw in a handmade flower crown and shoeclips I made to match! They are not incredibly well made or anything, but hey, free stuff.
Stretches to about 16.5" flat.
Domestic traders highly preferred. I will ship priority with tracking, insurance, & signature confirmation and request the same in return.


Brown meta skirt for DS:




Bought from mbok, but never worn by me. Stretches to about 14" flat. Appx 21" long. Asking $80 OBO and am willing to trade for gothic skirts/jsks especially, but possibly other gothic stuff like blouses/cutsews or... whatever. Partial trades OK.

Thank you for looking!