Feedback is here: http://eglfeedback.livejournal.com/1567389.html

Hello all! Up for sale is a Baby, the Stars Shine Bright Princess Shirring JSK 135★240 in Pink!

Reason for selling: I have many pink dresses, and am considering adding another, and I think I will wear this one the least. This lovely bustle-back princess JSK was only worn once for a couple of hours, indoors.

Terms of sale:
-- Paypal only. Price is in USD, and I only accept payment in USD. Thanks!
-- Smoke-free home
-- I do own dogs and their hair gets everywhere (which means a couple of hairs might have gotten on this JSK), but I will gently lint-roll the dress before shipping!
-- No trades, please.
-- Final sale! No returns.

Shipping:
-- Shipping will be from CA, USA, via USPS. Shipping is NOT included in the price. I require postage paid by the buyer to also include delivery confirmation and shipping insurance, to protect myself and the buyer. Once shipped, I am not responsible for lost, stolen, delayed, etc. packages. I do not have a postal scale so I will have to take the parcel to the post office for a shipping quote. Please be patient!

If you have any questions, please ask! :)

JSK, waist-ties and the two removable bows on the front are included. Worn once indoors, for a couple of hours, but it is in fantastic, like-new condition! Fully shirred bodice; fit me at 110cm bust and 95cm waist, with room to spare. The shirring was not stretched all the way and could definitely accommodate more, though I cannot give an exact max. If you have questions about measurements, I will do my best to help! :)

Asking $210+shipping.

My Magic the dragon beanie will serve as my proof. Pics taken in natural daylight, in a blue room, so there are some grayish shadows and the pink in real life is a little more saturated.

Front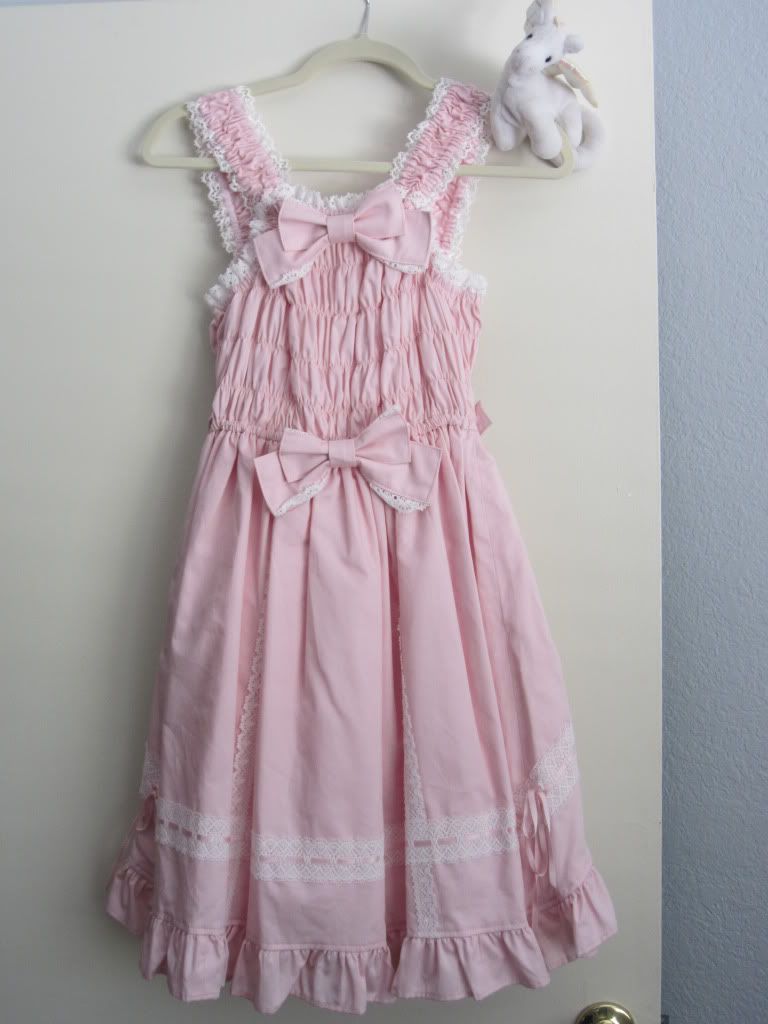 Back, with cute bustle!




Tag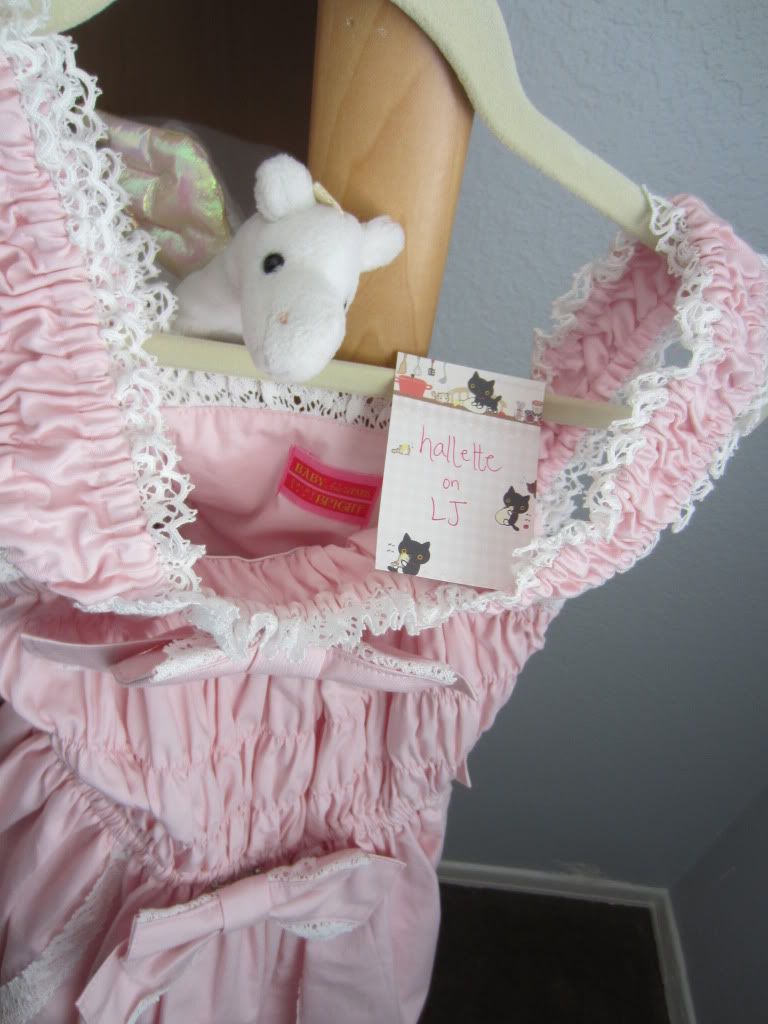 The skirt portion is lined. No zipper. Sorry the ruffles are a little crumpled. The dress is just a little wrinkled from being in the closet.

I hope this dress will go to a good home! I got a little sad preparing this sales post. I know I will miss it. ;__;

Please comment here or message me with questions, but please send your paypal address via message. Thank you for looking!