~~~~~~~~~~~~~~~~~~~~~~~~~~~~~~~~~~~~~~~~
~
~I ship packages first class mail or parcel post in the US (priority is extra)
~I only provide tracking number upon request for the additional cost
~Tracking for international packages is not possible and they are shipped parcel post
~Speedy delivery is available for international packages but is very expensive
~I am not responsible for lost packages without tracking or insurance.
~I have two non-shedding dogs and I try and keep them away from my items but I wanted to forewarn anyway
~Items are from a nonsmoking household
~I have over 100 positive feedback
as seen here
and no negative feedback
~The first person to ask a question about the item has dibs, not the first person to leave a PP address.
~If you do not respond back or pay an invoice within 12 hours I will pass the item to the next person without warning
~There are no added fees, the price is what it is
~~~~~~~~~~~~~~~~~~~~~~~~~~~~~~~~~~~~~~~~
~~
First, my DS/DT
I have these Angelic Pretty OTK socks
but I have muscular calves and they are too small :(
They are not as stretchy as normal AP socks, for some reason they are very restrictive
I do fit into normal brand name socks, just not these XD
So I want a different pair of OTK socks from any brand that have colors, black, white and or pink substituted in there. I'm trying to match
this skirt
White based socks are okay, other brands are okay, tights are okay.
Ideally I would like to trade, even if your socks are more damaged than mine are!
Brand name only please.
Condition: My socks are new without tags essentially. I have tried them on maybe three times and they have since been washed. I purchased them new with tags.
They do have a strange spot on the heel, not seen when worn, that I have no explanation for. I tried them on the first time and it showed up. . no ideas on how it got there.
Price: $22 shipped in the US, $25 shipped worldwide.
Proof photo
Trades preferred! But if I do sell them I would be happy to buy your socks with my criteria :)
~~~~~~~~~~~~~~~~~~~~~~~~~~~~~~~~~~~~~~~~
~~~~~~~~~~~~~~~~~~~~~~~~~~~~
Now my major WTB for a hairbow and socks to match whimsical vanilla chan
These are the colors and styles I am mainly interested in, but please show me what you have! Brand name only please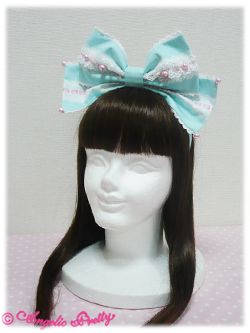 Green bow and socks
Pink socks
White and green socks
Thanks for looking!