Please read comments before purchasing.
My feedback is here: http://eglfeedback.livejournal.com/1465807.html
----------
Terms and Conditions
-Prices are in AUD (which is currently roughly the same as the USD) and do not include shipping or paypal fees.
-Local buyers have priority.
-Otherwise person who leaves their paypal first has priority.
-Please note that shipping from Australia can be rather pricey.
-The shipping quotes that I give reflect the highest possible price that you will pay. If it goes over, I will pay the difference and if it is under I will refund you the difference.
-Once items are posted they are no longer my responsibility.
-I don't own any pets and my house is smoke free

---------

This little guy is my proof: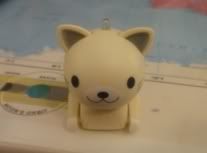 -----------

Bodyline Antique Clock OP in SAX: $40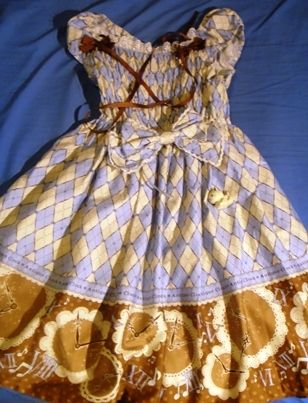 This was a bit of an impulse buy and I have only tried it on. I have also made the bow into a (rather flimsy) headbow. Before sending I will take apart the headbow and give you the bow in its original form.
Size: M as per the site measurements (Length 90cm, Bust 80-100cm, Waist 64-84cm)
On the BL site: http://www.bodyline.co.jp/bodyline/photos/l304-2.jpg?6/22/2012%203:15:59%20AM

-----------

White trump and rabbit knee socks: $5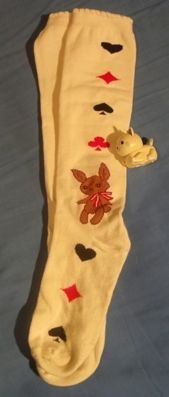 Sorry about the bad lighting. The socks are white as per the stock photo and not cream like in my proof photo. Worn once. Very slight pilling in the toe area and a bit of dirt from being in storage.
On the BL site: http://www.bodyline.co.jp/bodyline/photos/socks414-2.jpg?6/22/2012%203:21:48%20AM

------------

Offbrand Petti: $15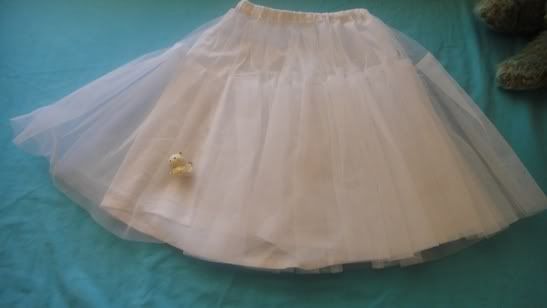 Approx 50cm long.
A cupcake petti with minimal poof which I have worn out a few times. It is good for layering or a very casual look. The material on the outside is honestly rather stiff and scratchy but it works fine in layering.

I am willing to combine shipping if you want to buy more than one item.
If you want to buy everything it will be discounted by 10% so from 60AUD to 54 AUD.

Thanks for reading.