Welcome to my sales!
terms and conditions:
Payment is accepted by PayPal only. Buyer will NOT be asked to pay PP fees.
US shipping is INCLUDED in the price of everything besidesEtsy items. International please enquire. Tracking is not included unless you request it and will require a $2 extra charge for US buyers.
items will be shipped 1-3 days after purchase. You will be notified if there's any delay in shipping. shipping method will be USPS unless otherwise requested.
No trades, please.
I will hold an item for UP TO three days if requested. You must have NO negative feedback for me to consider a hold for you. After three days, the item will be up for grabs again and will be sold to the next interested buyer. I will consider a longer hold if you can make a deposit upfront.
Feedback:
eglfeedback: http://eglfeedback.livejournal.com/1688918.html
old
loligoth_dbs feedback: http://loligoth-dbs.livejournal.com/11409.html#cutid1 (

+3

)
See my
eglfeedback page for etsy and eBay links as well.

DS Items

Moi Meme Moitie OTK lace-up socks

SOLD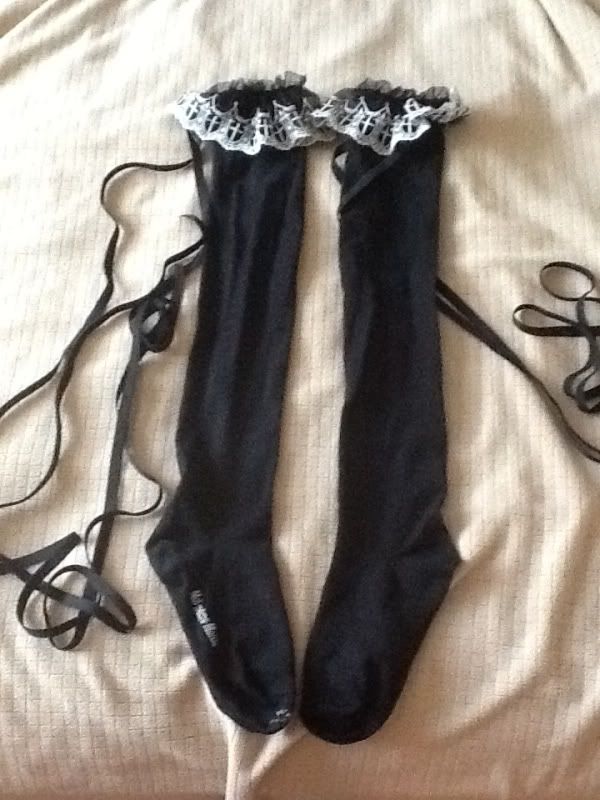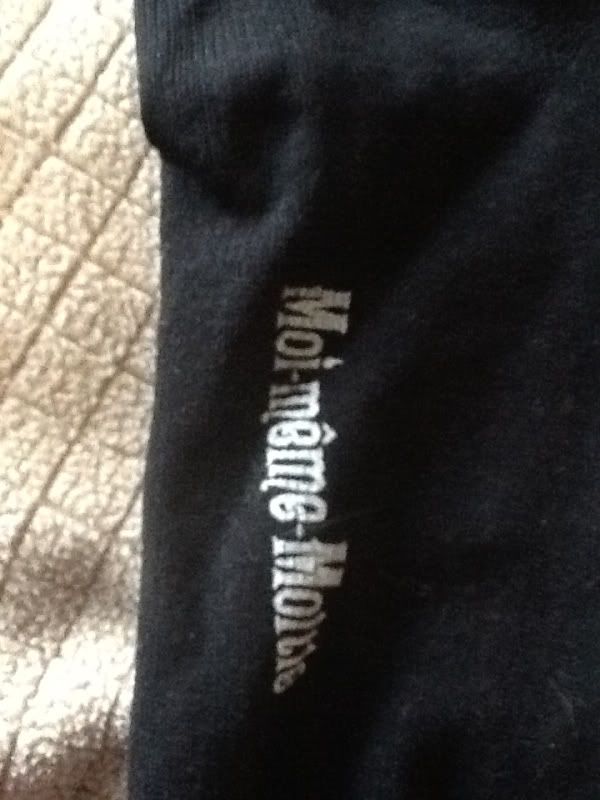 I don't know the actual named these socks. The ribbons lace up around your legs to create a really pretty effect. Worn and washed once, in like-new condition.
$30 shipped within the US

Alice and the Pirates OTK socks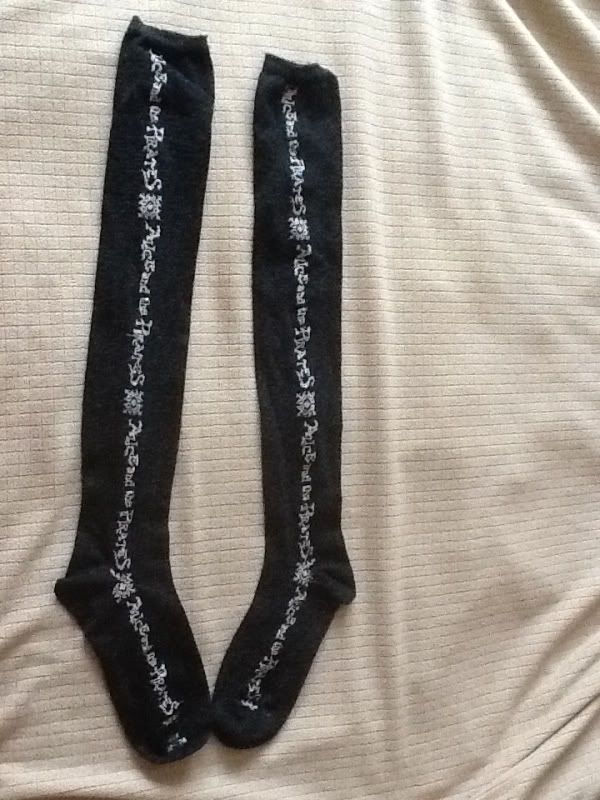 These socks are really pretty; there are little metallic threads woven into the black that give them a subtle sparkle. "Alice and the Pirates" is woven down the outside of each leg in silver metallic thread.
Brand new, never worn.
$25 shipped within the US

Forever 21 Pink/Cream Striped Knee Socks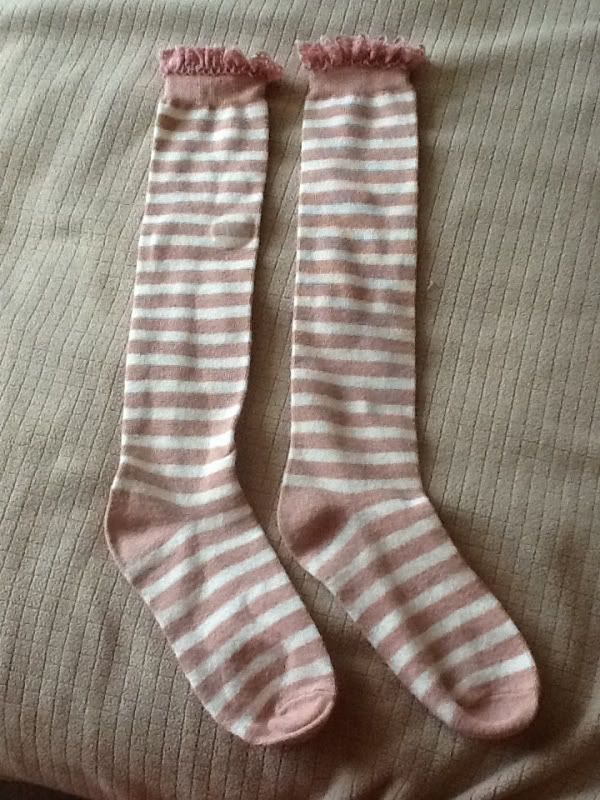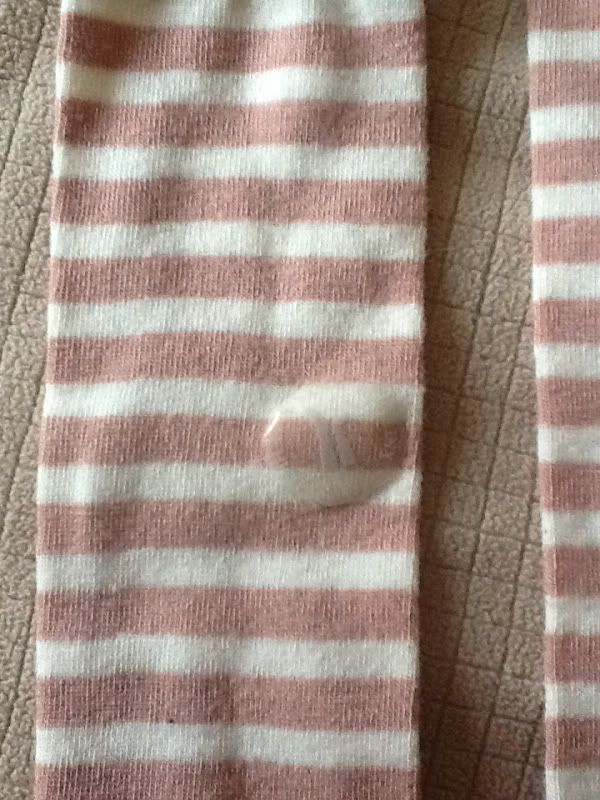 Really cute knee socks in pink/cream with pink lace tops. Bought several years ago at F21 and never worn; you can see the sticker still on them in the second pic.
$10 shipped within the US

Azrael's Accomplice Fleur-de-Lys Custom Corset SOLD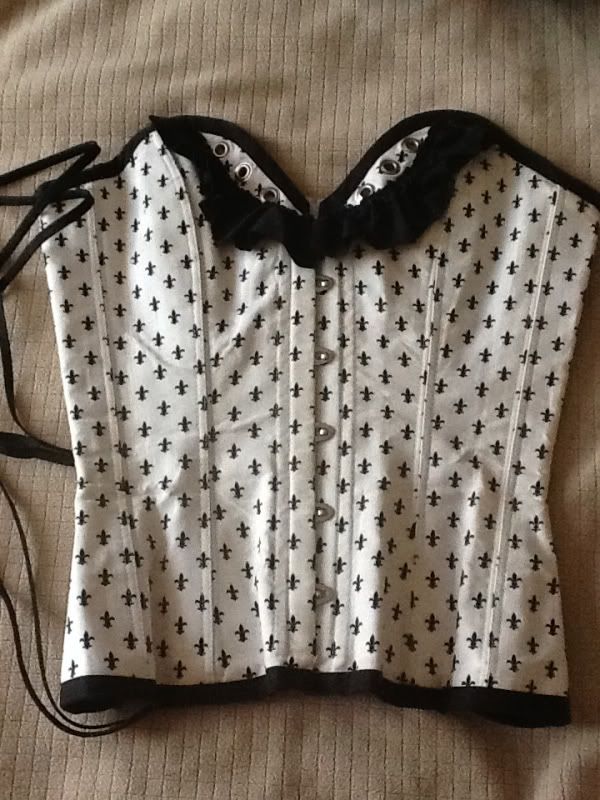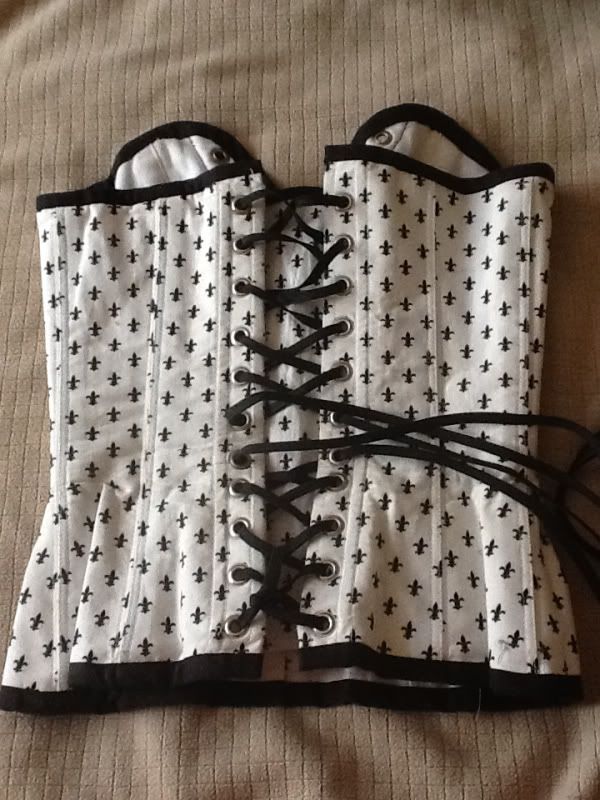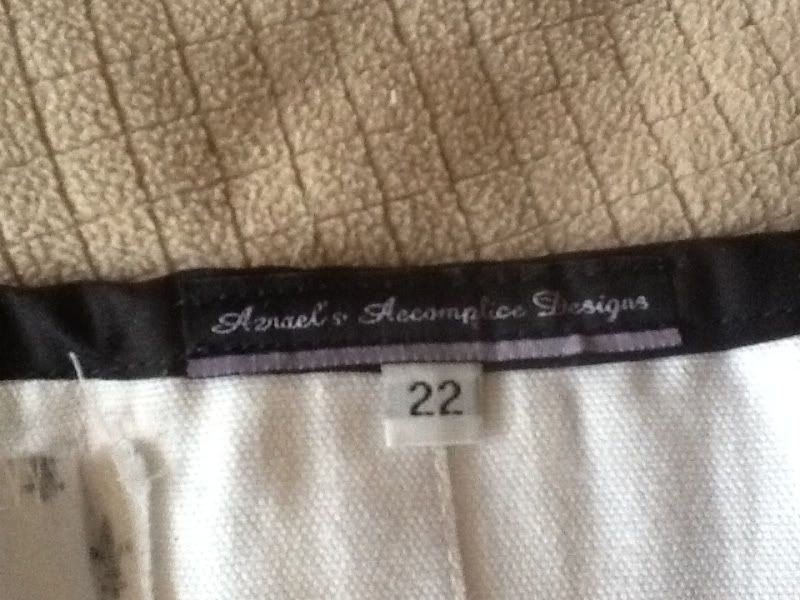 I commissioned this corset From Azrael's Accomplice In custom Fleur-de-Lys fabric. It has been worn maybe 3-4 times and is in excellent condition. The Corset is steel-boned and can be usedto achieve a nice waist reduction. It is a size 22, meaning it will best fit a natural waist of 26-28 inches. The grommets in the front are meant to lace up with a ribbon, which will be replaced before i ship it out. Has a modesty panel in the back.
$50 shipped within the US
Metamorphose Happy Cake Parasol
SOLD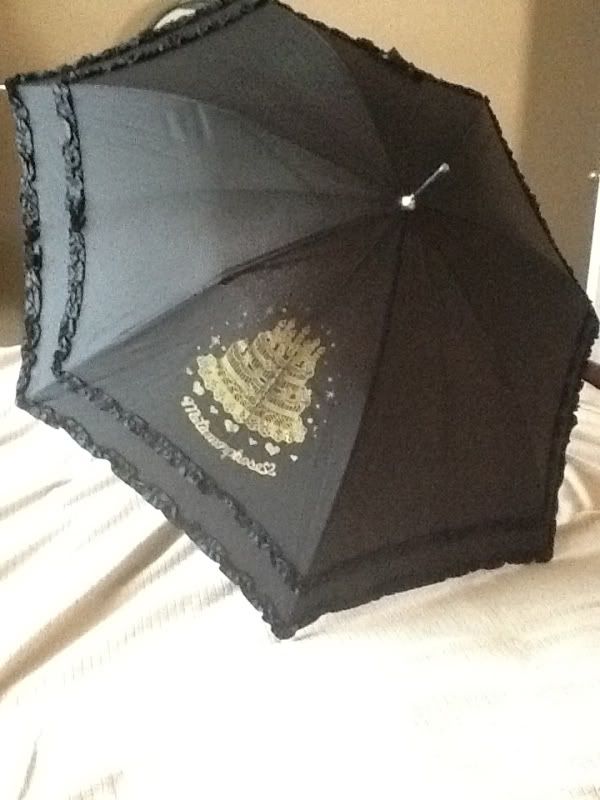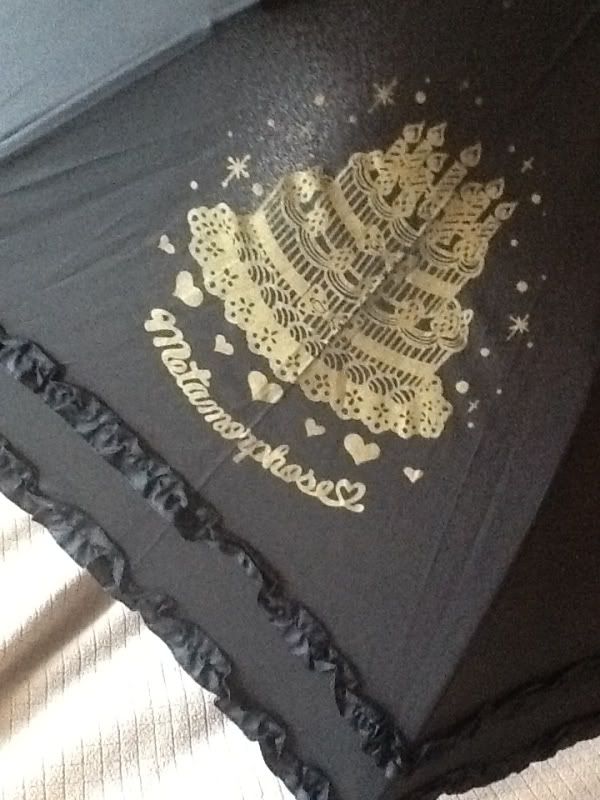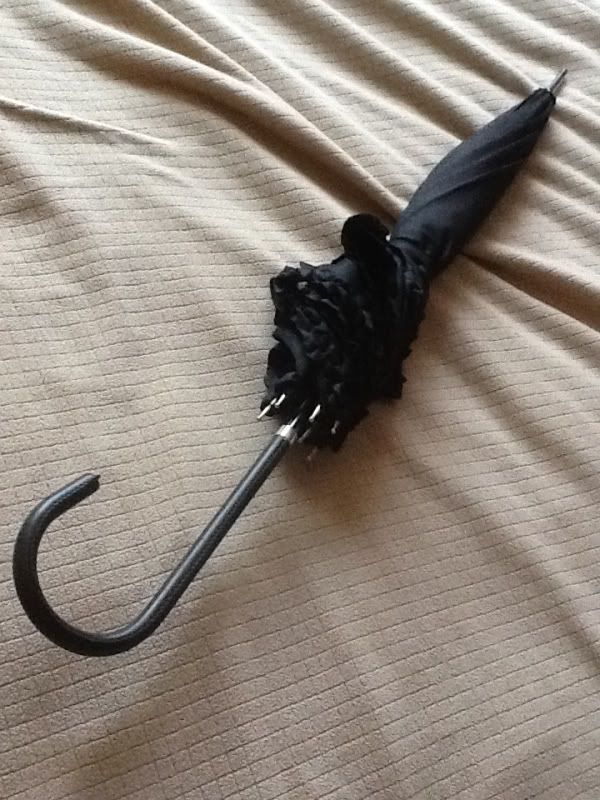 Cute Meta parasol from the HappyCake series. It is waterproof so it can be used to keep out rain as well as sun. The handle is wrapped in faux leather. In excellent condition.
$30 shipped in the US

Handmade Timepiece Skirt

SOLD






Steampunk-inspired, high-waisted skirt with an attached black underskirt. The ruffle is trimmed in gold braid, and the underskirt ruffle trimmed in black braid. Half-elastic waist will best fit 25-30 inch waists. Fabric is discontinued so this skirt will never be made again!
$45 including US shipping.





Thanks for looking!