I am moving EVERYTHING into storage so there may be some delays as things get found.
I will still try to ship within 24 hours of payment as is my usual.
Feel free to make reasonable offers.♪~Payment~♪
I prefer payment by Paypal, but will accept snail mail payments at buyer's own risk. I am not responsible for any lost payments
Prices are primarily in US dollars. GBP, Euro, and JPY may also be accepted.
Buyers are responsible for Paypal fees which can be
calculated here
.
♪~Shipping~♪
I ship from Hawaii, USA and will ship anywhere the USPS ships to.
Prices are not inclusive of shipping unless mentioned. Prices including shipping are only to the US.
I ship First Class or Priority as first choice. Tracking number is free for US.
International shipping through envelope unless otherwise requested. There is no economy post outside the US. EMS or Airmail only.
I am not responsible for any packages once they have left my hands.
Insurance and international tracking are extra at buyer's own cost.
♪~Other~♪
I will do holds with a non-refundable 20% deposit.
Payment plans available. Non-refundable 20% deposit sent via personal payment or with appropriate fees included required.
All sales are final. NO REFUNDS. Please make sure to ask any questions you have beforehand.
I expect responses within
24-48 hours
unless previous mention of delay. Please respond, even if it is to say you are no longer interested.
SERIOUS INQUIRIES ONLY. If you ask for shipping or make an offer, I am considering it yours as priority.
If you make an offer and I accept, then disappear or do not respond/send payment within 24 hours without leaving a reason why, I will leave feedback.
I reserve the right to deny sale at my own discretion.
I may consider trades in lieu of purchases at my own discretion.
Wish list at the bottom. I will consider almost anything.
Feedback:
http://community.livejournal.com/eglfeedback/1122027.html
♥~SALES~♥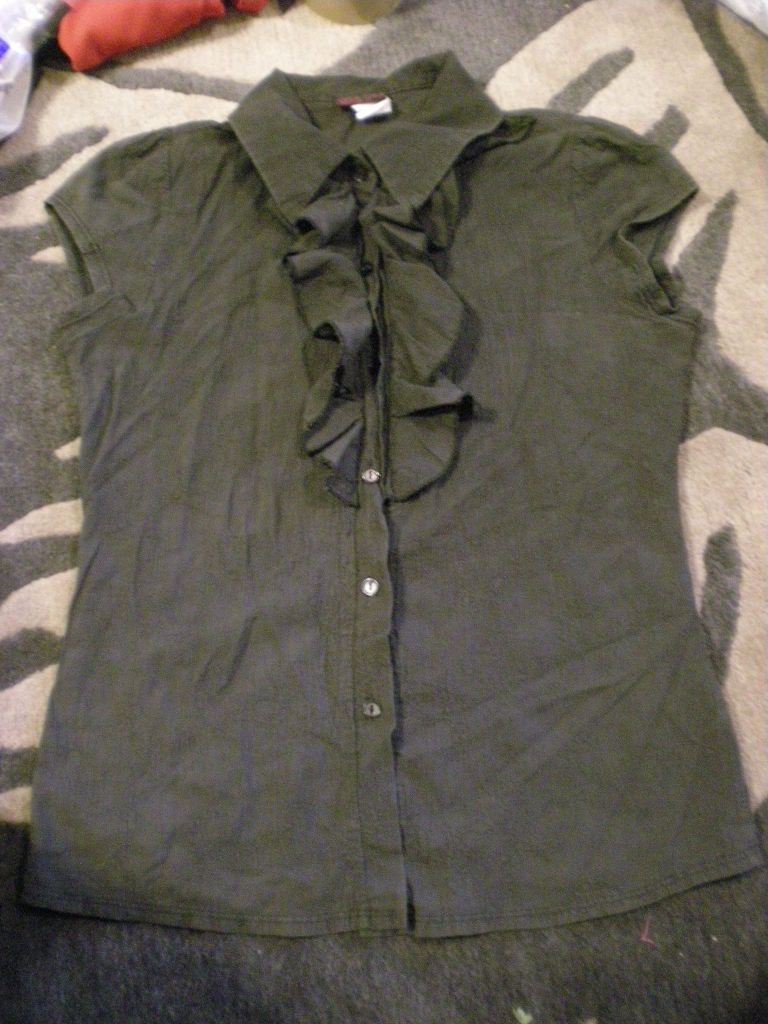 [
x
]
Gray Ruffle Blouse: $18
Size L, gently worn and slightly faded
Embroidered linen body
Bust: 35" (89cm)
Length: 22.5" (57cm)

[x][x][x][x][x]
Chiffon Sailor Lolita Blouse: $45
Size 8, gently worn, lightly padded shoulders
Has some minor stains from age, most hidden under the sailor collar or not noticeable
One loop on the chemical lace has broken during attempt to wash
Bust: 112cm (114cm max)
Length: 76cm
Sleeve: 54cm
Serious "Step in Time" Theme Skirt: $50
New with tag, size XL (fabric stretchy)
Similar to Lip Service's "Step in Time" line
True color is more of a raspberry/bordeaux
Can be worn at waist or at low waist/hip
Will consider a trade for this in M
Waist: 91cm-107cm
Length: 58cm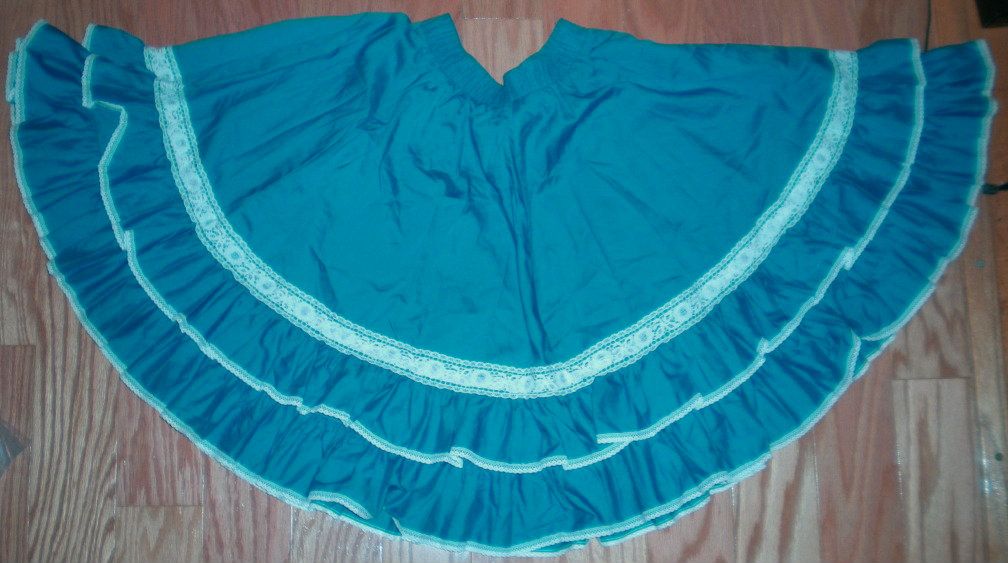 [
x
]
Malco Modes Skirt: $60
194 L, true color is closer to the detail photo
Shows no sign of wear
Waist: 72cm-96cmLength: 61cm
Black Princess Bustle Skirt :: $55
Fully shirred waist, fully lined.
Front and back are the same (quadruple frill skirt beneath side bustles)
Waist :: 72cm-120cm
Length :: 56cm
.
Teapots Skirt
Handmade, sturdy construction
Gently worn, fully shirred waist, no zipper
Waist has been taken in once
Waist: 69cm-134cm (103cm estimated max comfort)
Length: 63cm


White Frilled Bolero :: $36
Plus size, worn once and has a few minor and faint stains not noticeable
Fabric is stretchy
Bust: 50"+
Length: 24"
Sleeve: 24"
TUK Lolita Shoes (Damaged) :: $16
Size 10 US, worn once for a few hours
Heel bridge has been reglued, shoes were left in a car for a long time so there's a lot of little damage from the heat and humidity
Tartan Oxford Pumps: $20
Size 9 US, gently worn but very scuffed
Most scuffing on inner heel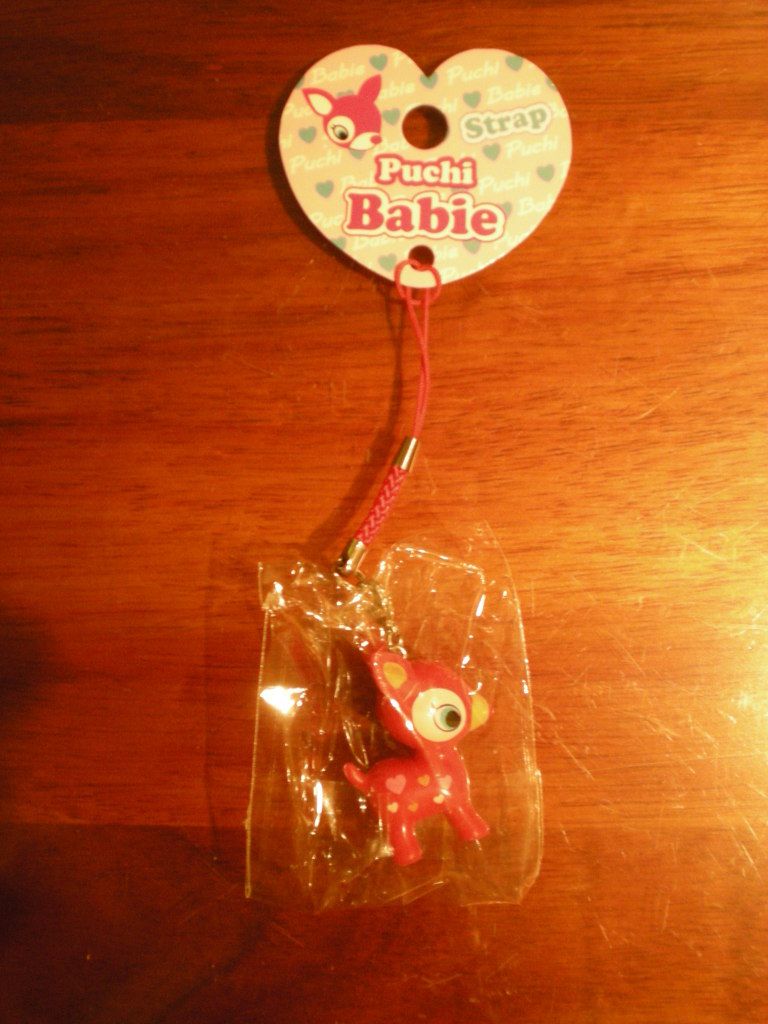 [
some other colors
]
Puchi Babie Fawn Phonestrap: $15
Color: Red
Other colors/styles available
♥~Trade~♥
GLP Blue Alice OP
Size M
Bust: 34" | 88cm
Waist: 31" | 78cm
Length: 33" | 84cm
Will consider trading for anything, but reserve the right to deny a trade.
Due to shipping costs, I prefer to trade within the US. Trades must be sent within 4 days of trade agreement with tracking unless otherwise agreed. Traders must send first! Please provide feedback link.
.
Shoulder Width: 43cm
.
Steampunk/pirate, clockwork styles, and corsets
AATP, BTSSB, Metamorphose, Lief, Atelier Pierrot styles or replicas
Gothic prints, chandelier, castle/coach prints, stripes, chess, Harlequin and circus prints
Vintage medical/nurse fashion
Victorian/Steampunkish bags, clasp bags or trunk bags
Shoes that fit 9/9.5US (25.5-26/LL/3L), boots that fit 9.5 (25.5/26/LL/3L) or 40/41EU
Tea Parties, platforms, Victorian/granny boots, AATP boots (any color)
Cage skirts, petticoats, bloomer trousers and high waist trousers
Detachable sleeves in any color, primarily flared sleeves or poofy sleeves
.