You can find my feedback here:
click
.
I'm located in the southwest of Germany.
I'm willing to ship internationally but I'd prefer to ship within Europe.
Further details (questions, shipping, etc.) should be talked about via PM or eMail.
Since I've gained weight (due to a stressful time at school) two dresses need to go and I'd like to trade them.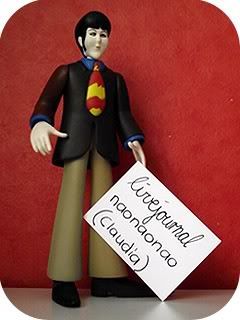 Paul is my sign of proof. <3

1) Metamorphose's
Swan Chandelier
in
rose
Entry on
Hello Lace
.
Bust: 93cm
Waist: 112cm
Length: 88cm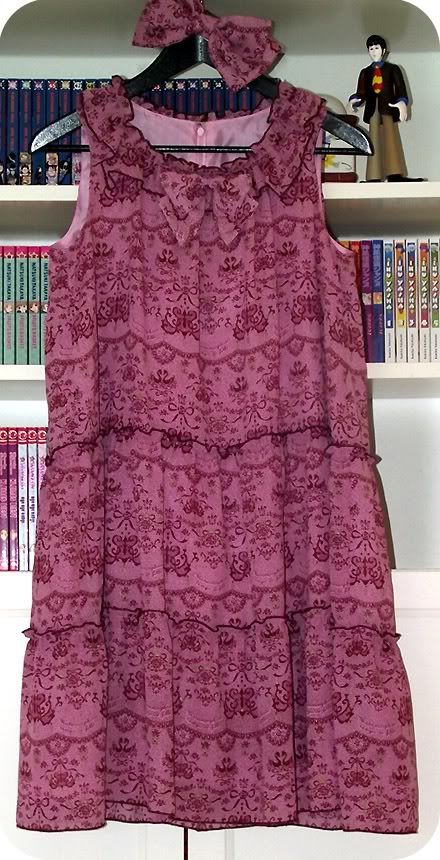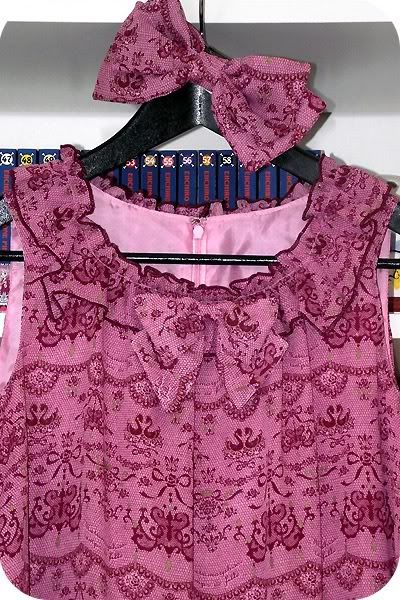 Click to enlarge.
This beautiful A-line dress is made of a light fabric with a wonderful print.
It comes without shirring, it is lined and has a zipper in the back.
The ribbon brooch is detachable. You'll also get the matching barrette!

2) Metamorphose's
Romantica Train
in
pink
Bust: up to 95cm
Waist: up to 75cm
Length: 96cm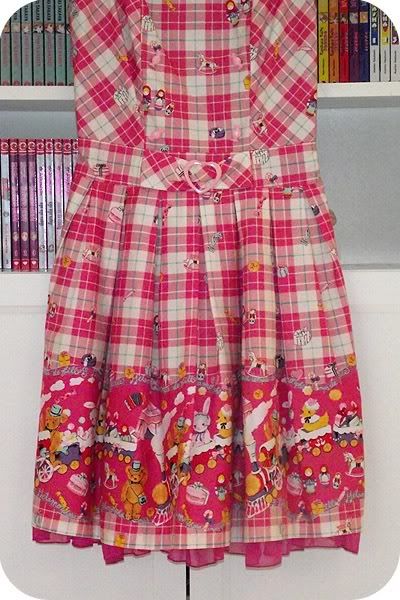 Click to enlarge.
This cute JSK comes with a shirring panel with lacing in the back.
It has a side-zipper, it is lined and the tulle part at the bottom is detachable.
The bow is also detachable and the JSK doesn't have waist ties.

At the moment I'm only looking for other Metamorphose dresses!
I'd love to trade my dresses for Lucky Pack dresses from the last years.
They may be plaid, striped, dotted. I'll also look at print dresses.
I prefer shirred or full-shirred dresses; they should fit a 98cm bust and 82cm waist comfortably.
I will only trade with people who can provide proof pictures and feedback on
eglfeedback
or their personal LiveJournal.