1. Prices are in AUD.
2. Prices include Paypal fees.
3. Prices do not include shipping. Please ask for shipping quotes.
4. My feedback can be found here
5. I have a dog and two cats, and although everything has been cleaned and thoroughly checked for fluff, please be aware of this if you have severe allergies.
6. I am happy to consider trades. All prices are OBO.
Anna House Strawberry Patterned skirt. Beautiful skirt, comes with detachable straps. Size L: equates to a shirred 28-29inch waist. Worn approximately three times, excellent condition. SOLD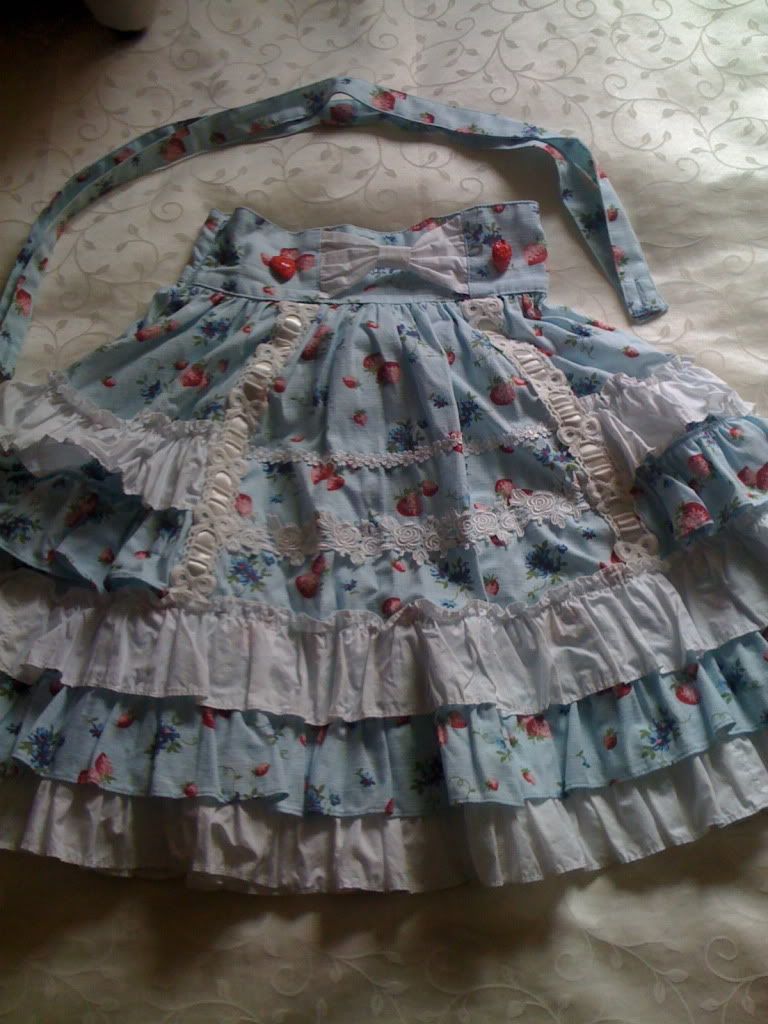 Innocent World Little Lady skirt in sax, short version. Gorgeous skirt in great condition, purchased directly from Innocent World. The elastic is very tight and would fit a smaller measurement much better. Waist: 54-76 cm, Length: 63 cm. SOLD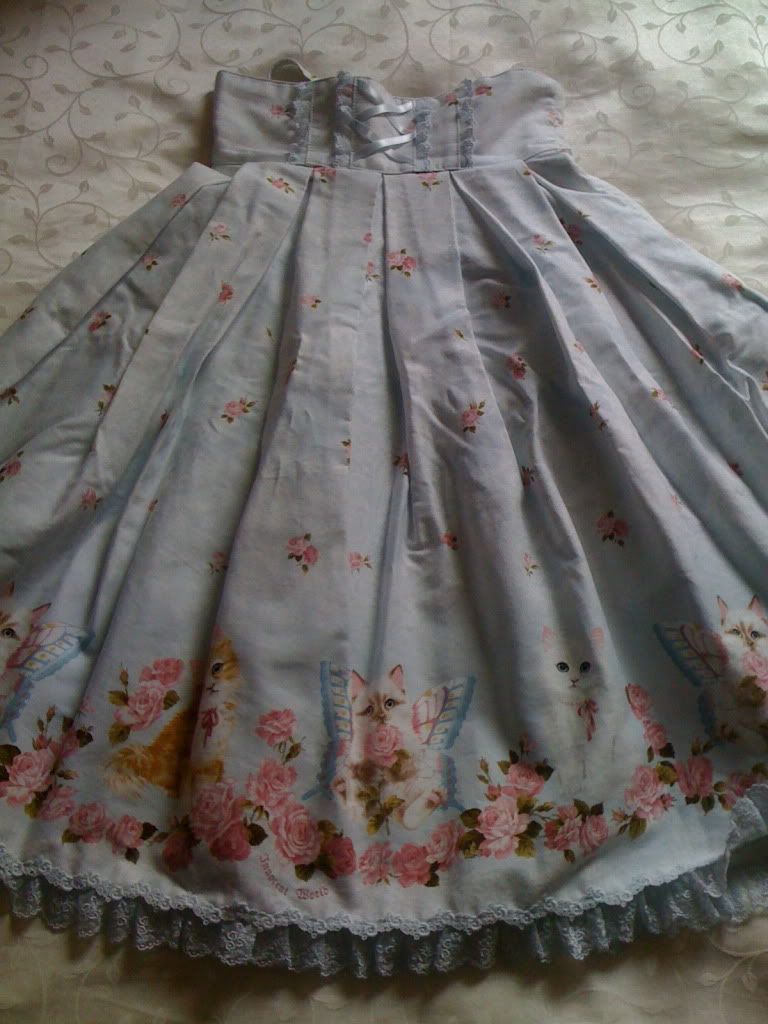 Metamorphose Popping Balloon jsk in black. Generous bust measurements, too big for me! Approx 90cm bust, 71cm waist.
Very cute jsk that sadly doesn't get worn often enough. SOLD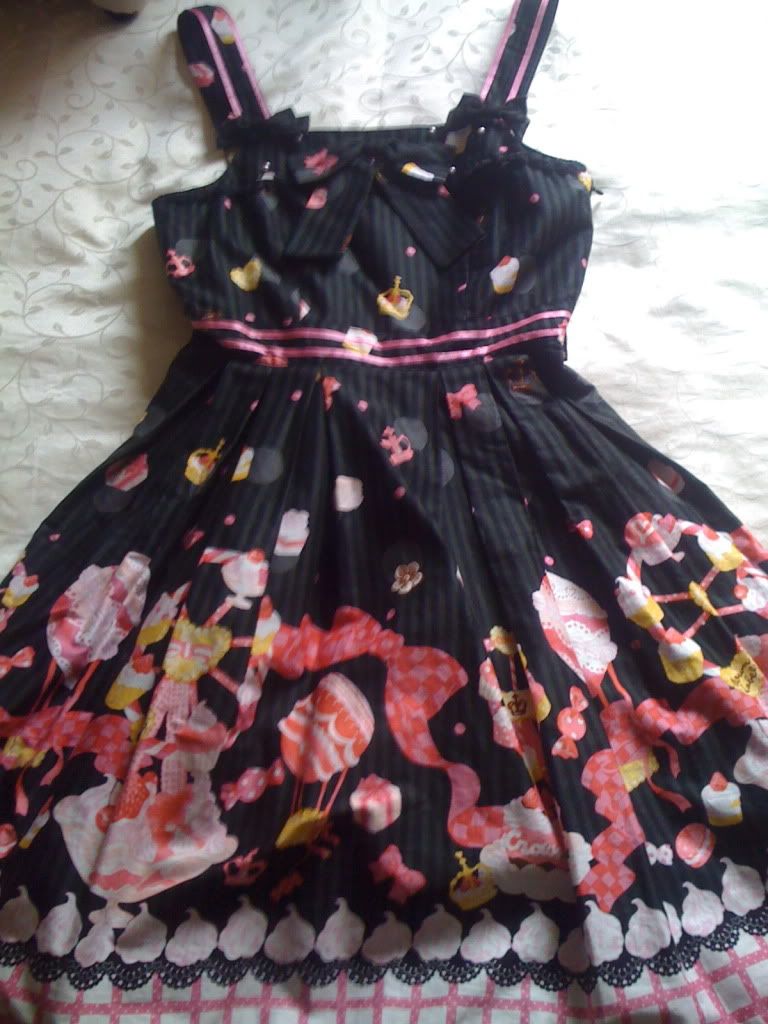 Angelic Pretty Whipped Cherry Berry socks in sax. Great condition, never worn by me (maybe by the previous owner?). $35 OBO. Angelic Pretty Wonder Cookie socks in pink. Only tried on, like new. SOLD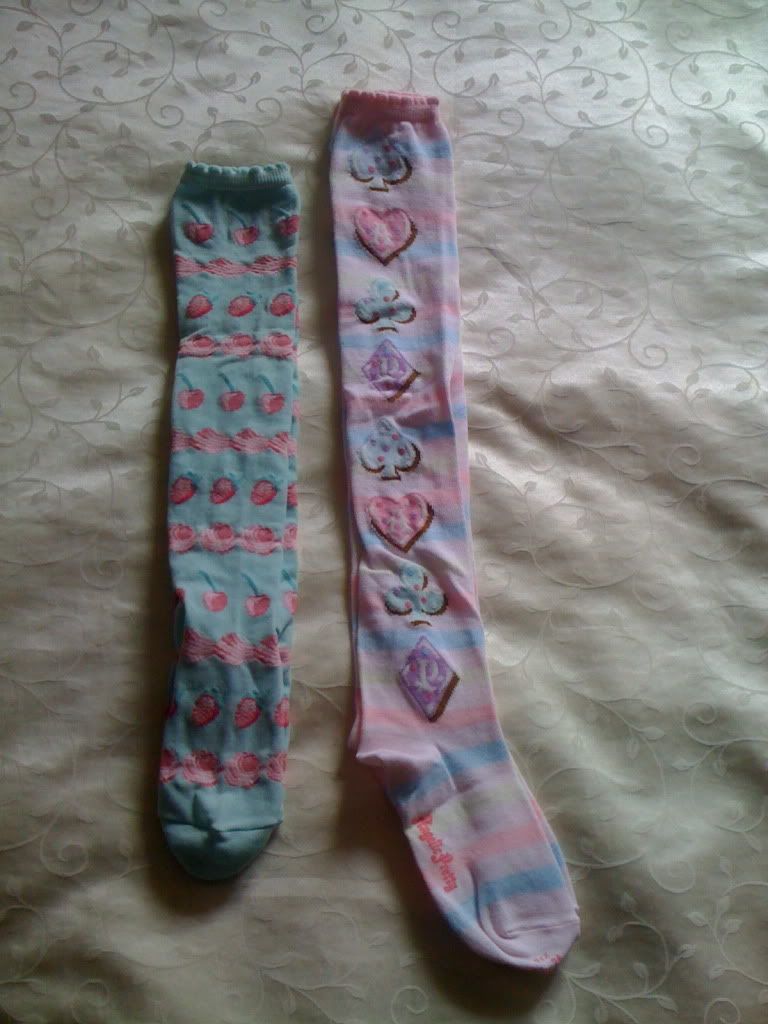 Angelic Pretty tartan jsk (official name unknown, if you know it, please tell me!) Extremely cute and in great condition. I am loathe to let this go, but it doesn't fit me around the bust! TRADED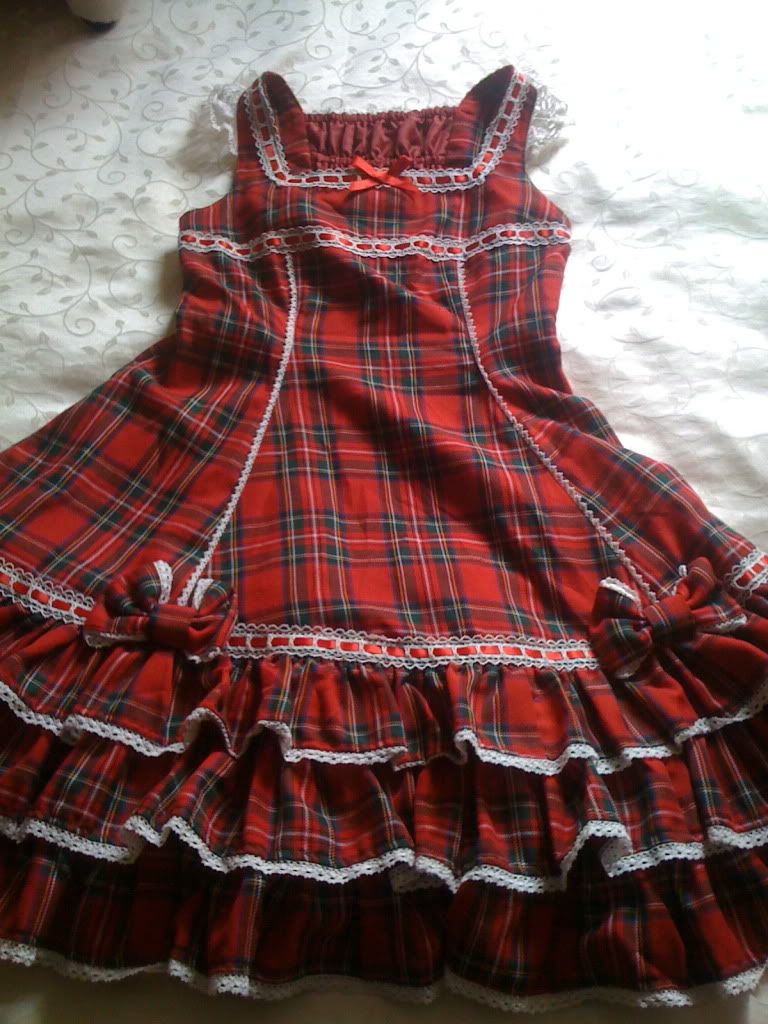 Thanks for looking!