-my feedback: http://eglfeedback.livejournal.com/681619.html
-Paypal only.
-Please pay within 24 hours of being invoiced.
-US only.
-Aside from tracking, once this package is out of my hands it is not my responsibility.




White Bodyline Hime Dress- $45 shipped and tracked within the US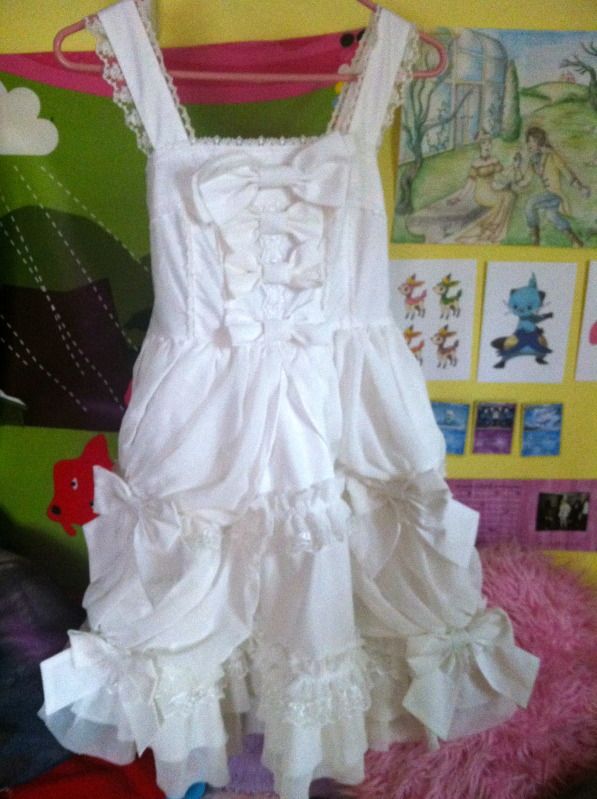 This dress is BEAUTIFUL. It appears to have no sign of wear. I only tried it on but I believe the previous owner did wear it a few times. It is a chiffon-type of fabric that sits beautifully over a nice petticoat. It fits very nicely on me but I found it was too much dress for my taste! Bodyline calls it "off white" but it appears to be very white to me! This is by far the nicest item I have ever had from Bodyline!

Measurements (according to Bodyline):
Back center of length 88-90cm
Bust 84-94cm
Waist 74-84cm
Its link on the BL website note that it sells for $67 + shipping so this is a deal!

Let me know if you have any questions!