-I only take paypal. I'll screen addresses or you can PM it to me.
-First person to leave PP or PM me gets it.
-Please pay within 24 hours.
-My feedback: http://eglfeedback.livejournal.com/681619.html
-US ONLY




1. Lavender Stripe Bodyline JSK size 2L- $33 shipped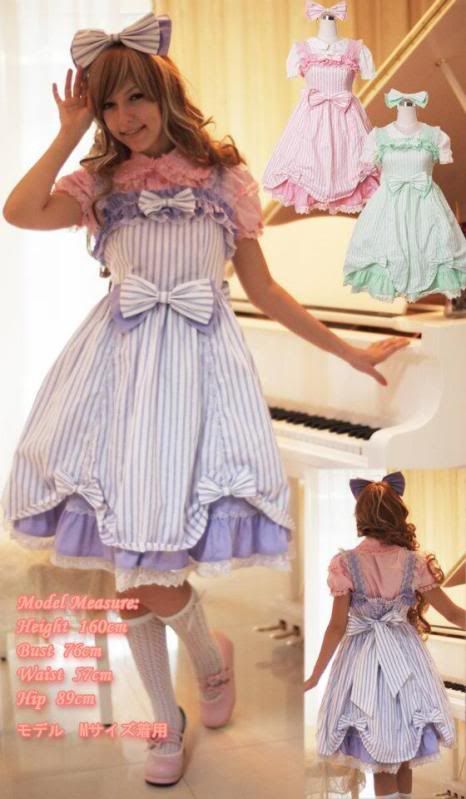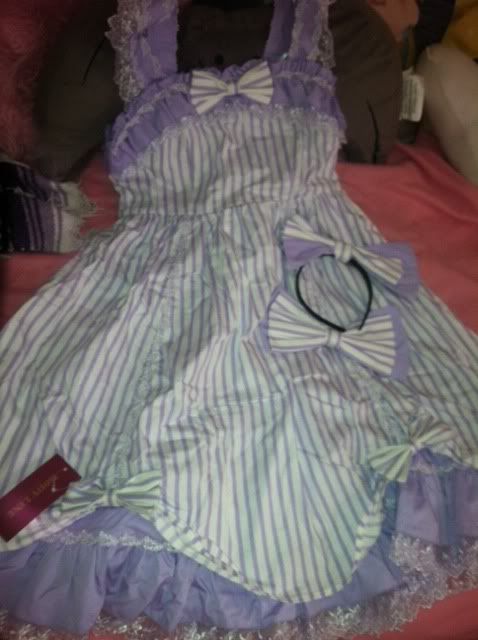 Measurements (from Bodyline)
Back center of length 98cm
Bust 92-100cm
Waist 80-88cm

I had high hopes for this dress but it's just too big for me. Sometimes the Bodyline M fits and sometimes it doesn't so I took a chance and it is just too much dress for me! It comes with a headbow AND detachable bow.

I only tried it on for ten seconds then folded it up and put it back in the bag.

Thanks for looking!