- My feedback can be found here (+46)
- I ship from Hungary, EU
- I only ship with registered priority mail, wich is the quickest and safest option beside EMS.
- I make photo proof of shipping and tracking, so if you do not choose the EMS option wich is insured I'm not responsible if the package is lost.
- first paypal address comes first
- I'm open to reasonable offers
- NO PM-s!
- Prices include shipping, tracking and priority option, also paypal fees

within EU countries.

Overseas and non-EU coutries have different postal charges, so please ask for an estimate!

1. Bodyline Shiro lolita OP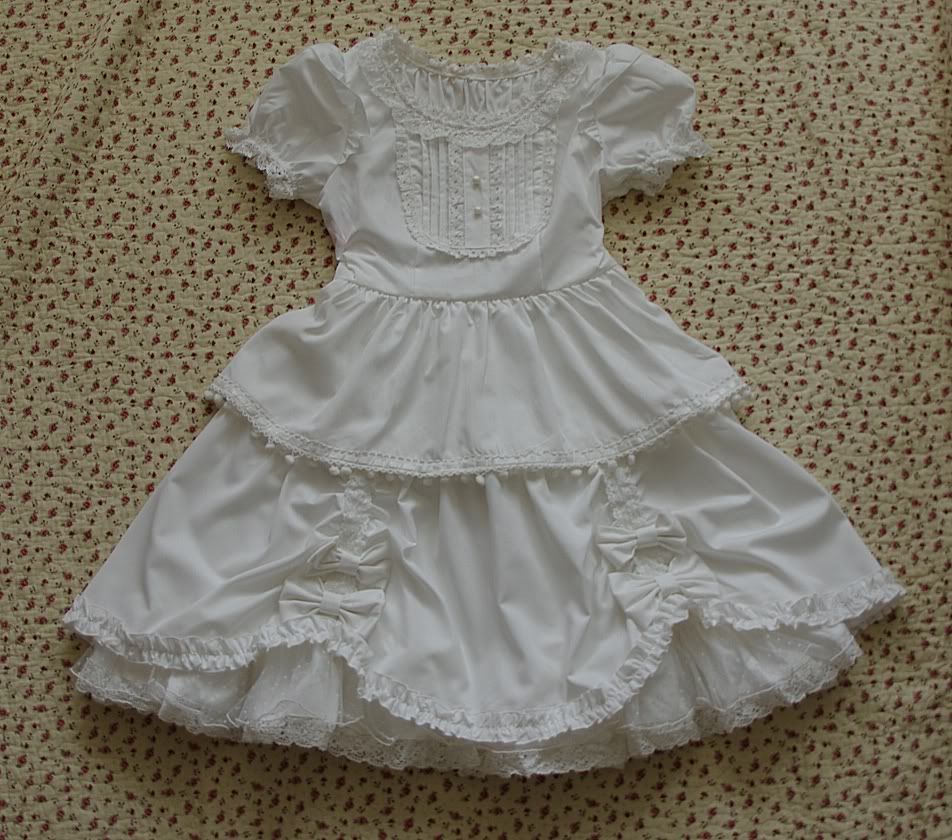 Original listing is here.

Photos can't show it's true beauty, has a layer of built-in petti too. Looks great with a cupkace shaped petti!

Official measurments are not 100% correct, there is tons of back shirring, and it easily streched to my 106 cm bust and 90 cm waist. I'd define as plus size friendly, except for the sleeves - the dress itself has elastic and streches over 30 cm, but the princess sleeves are fixed with, so I don't recommend it for bigger arms.

Set includes: dress, chocker, button-down sleeves, and a big bow. You can see it on Bodyline's page. Dress worn once, handwashed.

Price: 47 EUR shipped with tracking and priority


2. BTSSB Candy Cane tights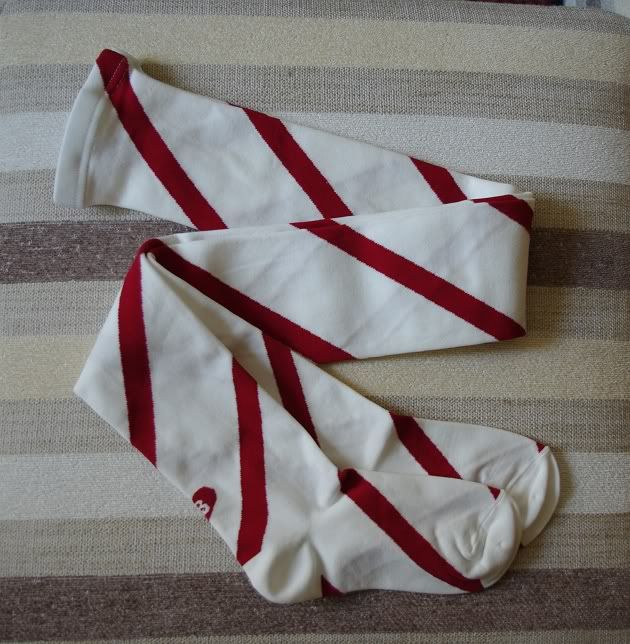 Bought as new, worn once by a friend, handwashed. The white parts didn't catch any pinkish shade, looks like brand new. The fabric is strechy lenghtwise, see photo below - my friend is about 175 cm tall (but very thin). I do not recommend them for wider legs.

Price: 32 EUR shipped with tracking and priority

Worn as a set: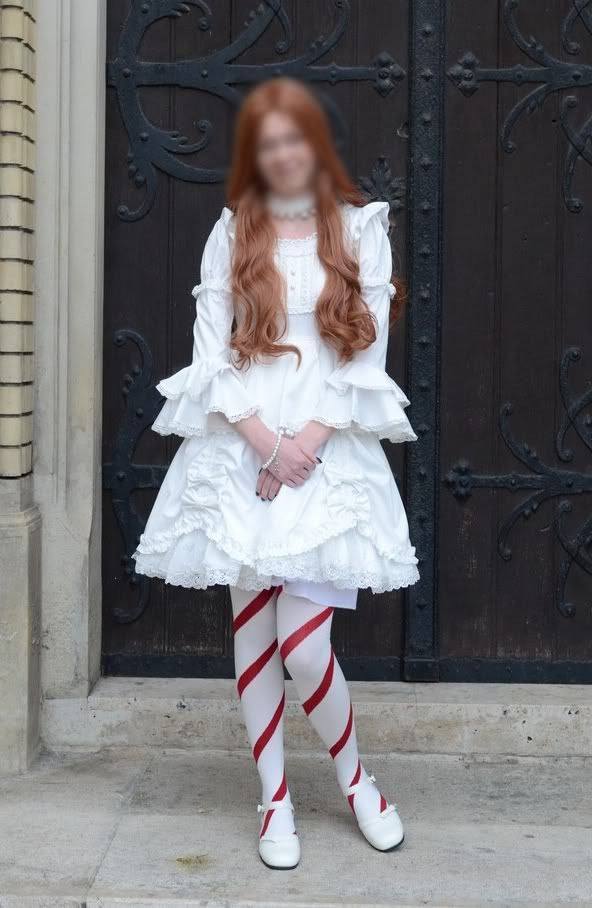 3. Dear Celine JSK


This dress was ordered for my measurments, but arrived too big even for me. The shape of the dress was awful, so I took it to a seamstress who altered it. (All of these dresses, especially large sizes were produced wrong, the bodice was too loong and didn't fit the breast area well.)
The results you can see on this photo, it has a perfect shape, and it's arranged to a babydoll-style.

My measurments are: 106 cm in bust, 90 cm in waist. The back shirring has about extra 5-6 cm to strech. Lenght is 97-98 cm, so would fit a taller girl as well (I'm 160 cm tall).
Worn once, dry-cleaned.

Price: 70 EUR inc. shipping with tracking and priority
4. SWIMMER Fawn tippet and beret set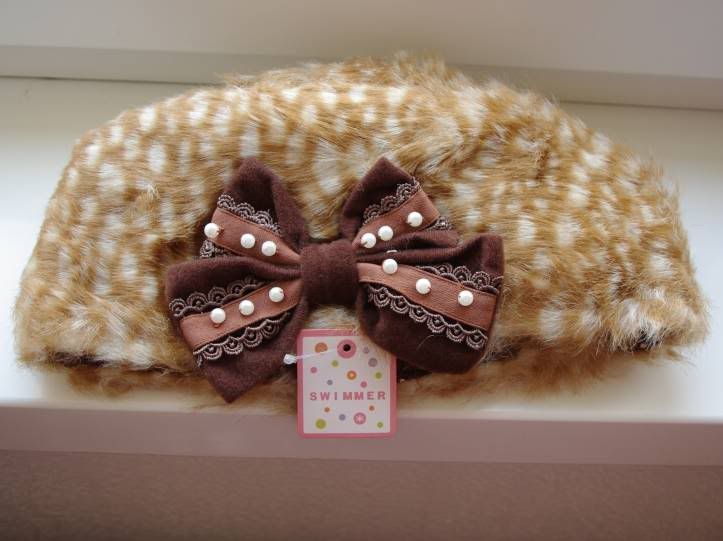 Bought it here from the sales community, but couldn't find a matching coat. Never worn, tags still on. Would separate the set if you can find someone who's willing to buy the other half, otherwise not.

Price: 60 EUR incl. shipping with tracking and priority
5. Angelic Pretty wool beret

100% wool, very warm. Pale pink color with pink dotted grosgrain ribbons.
Brand new, came in a lucky pack last year, the ribbons are still untouched.

Price: 30 EUR shipped with tracking and priority



6. Sentimental Circus mini pouchette


This pouchette can be worn two ways, since the strap can be connected to one side only, or to moth sides, like a small handbag. Fabric is linen, basic color is natural linen with black stripes. Comes with an additional little ribbon charm (not in the picture), also from Sentimental Circus series. A mobile phone and a small purse fits in it. Brand new, tags still on.

Price: 20 EUR shipped with tracking and priority


If you have any questions, or would like to see some extra photos, please ask!