Here is my feedback: community.livejournal.com/eglfeedback/371578.html

shipping and payment information:
i will be shipping from IN, USA, please leave your zip code if you want a shipping estimate
the items comes from a house with dogs as well as a smoker,(i personally do not smoke) so if you have allergies please be aware of that
prices do not include shipping or tracking unless stated. tracking is available upon request for an extra charge
Paypal only accepted and prices are in USD
i am selling four items that would be great for someone just starting out.

the jsk:
i am selling a blue anna house jsk that has back shirring with the matching headbow. i bought it off of the comm sales and am the second owner. I tried it on, wasn't happy with how it looked on me and haven't worn it since. It can be found on their website under dresses, the product number is 015-1074. These are the flat measurements that i took in inches:
Bust: 17-22 inches max
Waist 17 inches
hips: 24 inches
i am a 43 inch bust and due to the style of the jsk it fits, but it makes my bust look squinched. i would think it would fit someone better with a 40 inch bust max or someone with a cup size smaller than d/dd. here are pics: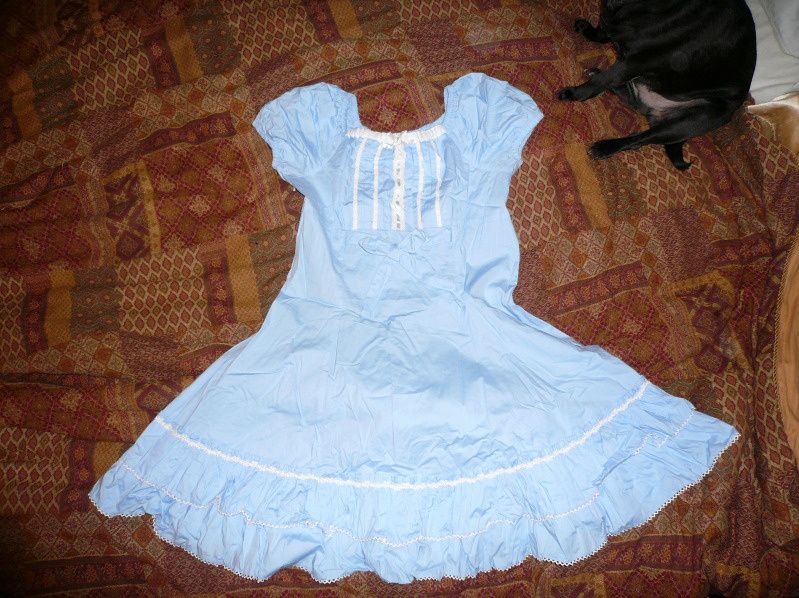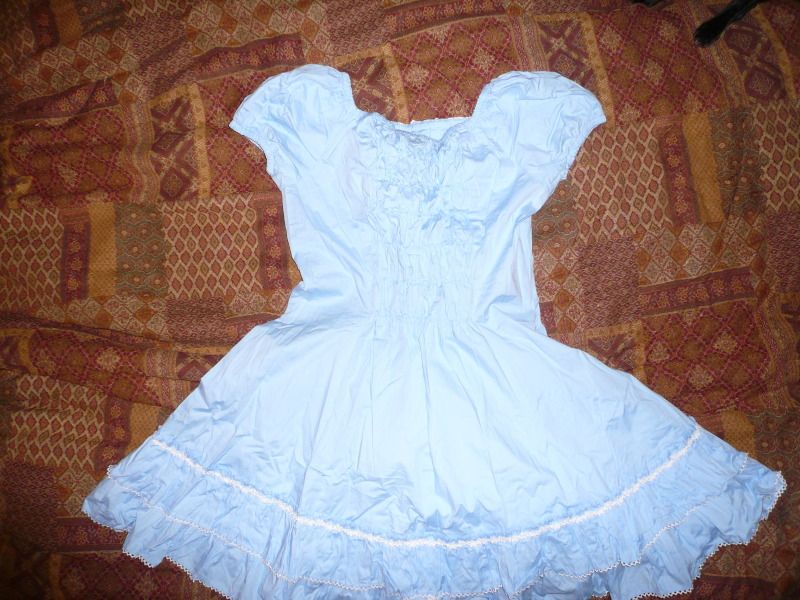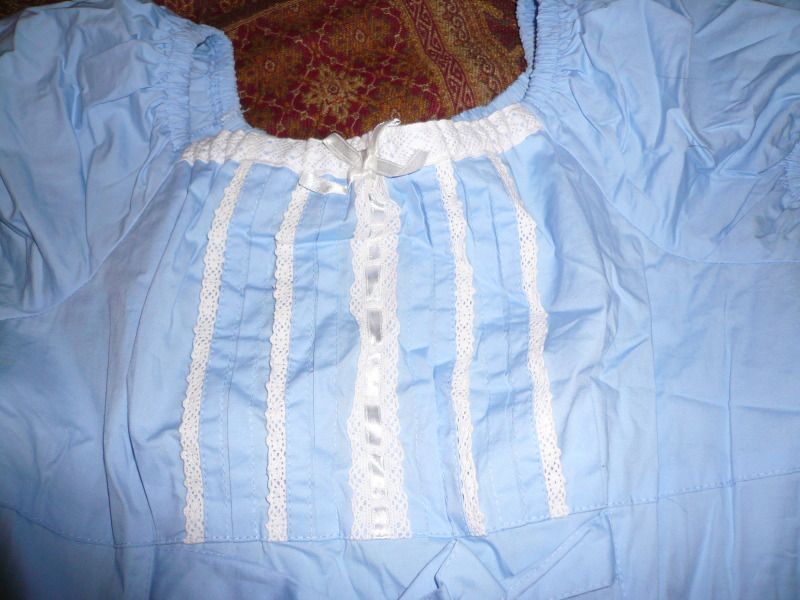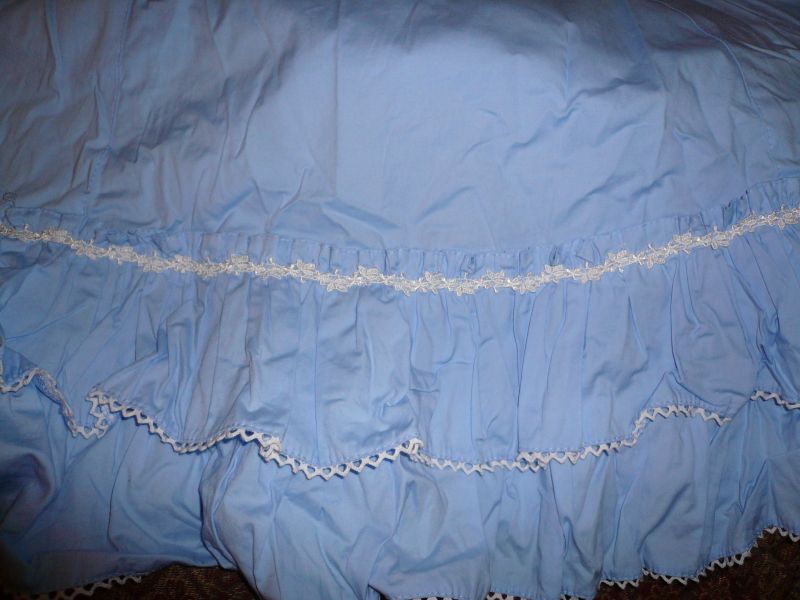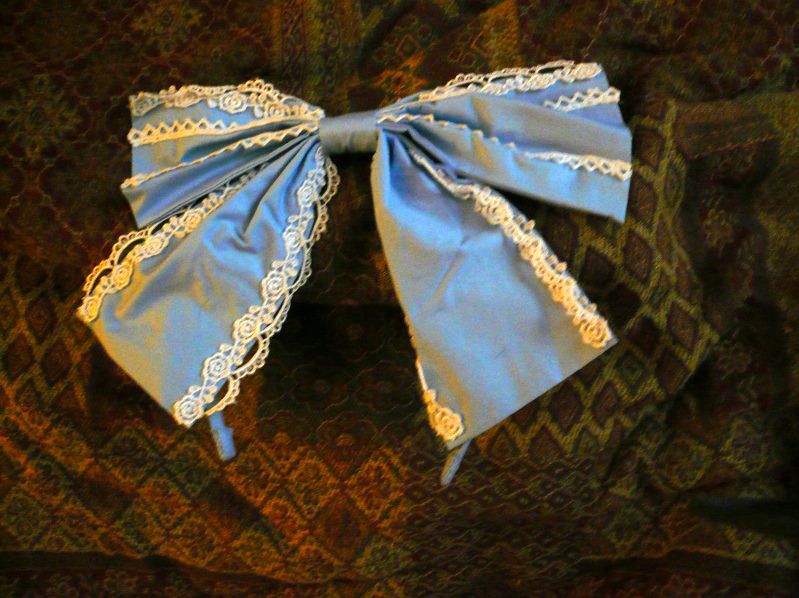 i am asking for 84 dollars shipped, not including tracking.

the skirt:
This is a offbrand skirt that i bought from the sales community two years ago. I'm not really in love with it anymore and would want to sell it. It is 11 inches unstretched and the waist is fully elastic, so i'd say actual measurements are around 22 inches from 40 inches. It is a mint color and is an old style sweet. It has a bow that is detachable as well. the bow is detachable since it is a pin that you can attach it to. i have left the pin on there and unfortunately it currently has a rust stain on it. i have not tried to wash it out yet, but will try before sending it off and will let you know if it has worked. also some of the ribbon is hanging off. it is not pulled, i just can't figure out how to line it up again as you can move the ribbon through the lace.

pictures:
bow: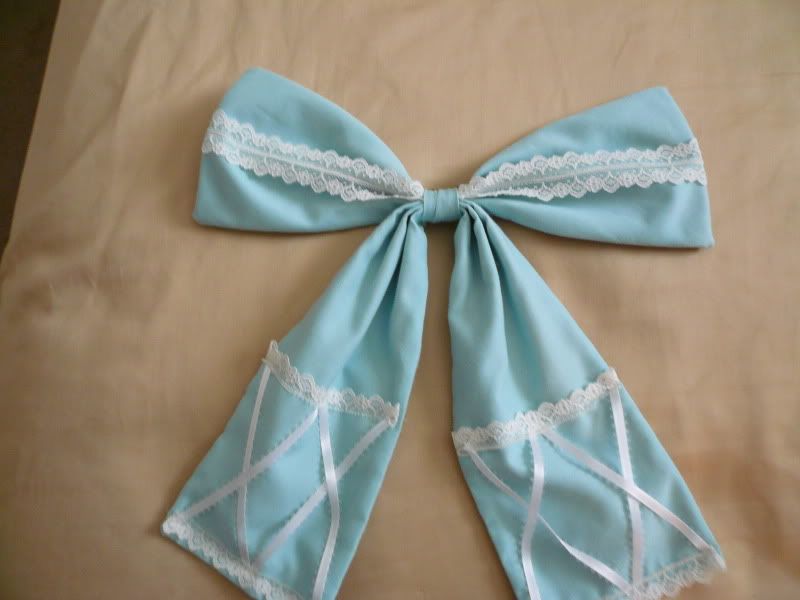 front:


back:


rust stain: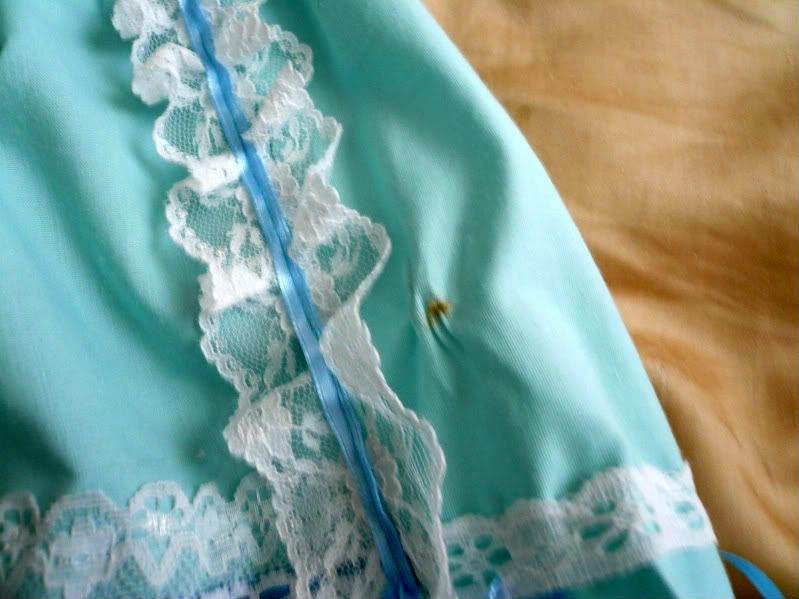 example of pulled ribbon: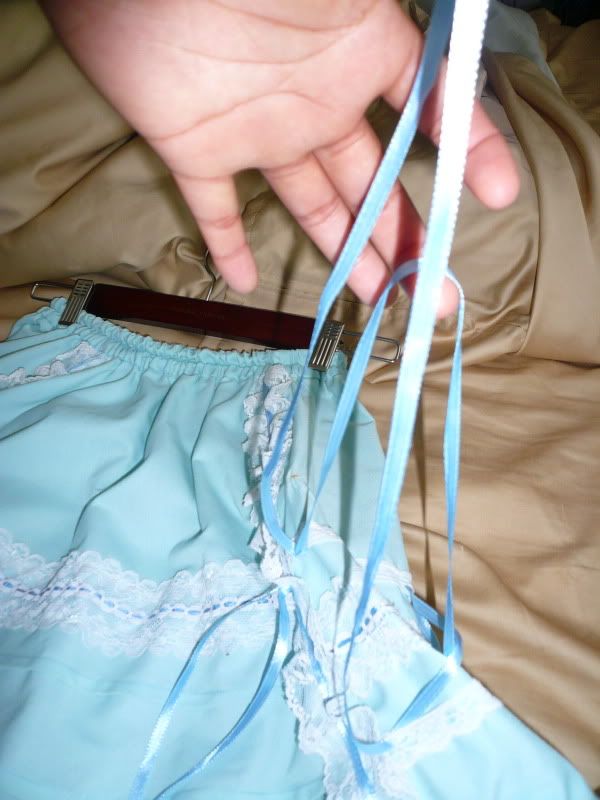 price: $35 OBO plus shipping
the petticoats:(ON HOLD)
i am selling a white bodyline cupcake shaped petticoat. i am the first owner and have worn it out multiple times. no sign of damage. i am getting into a line jsks and skirts so i have no need for this one. the band is elastic so it fits multiple sizes, it'd probably be to much for someone over 36 inch waist. when i got the skirt above the seller gave me an offbrand petti she got from the sales comm that was deflated, also cupcake shaped. i am giving this away for free with the bodyline petti.

pics: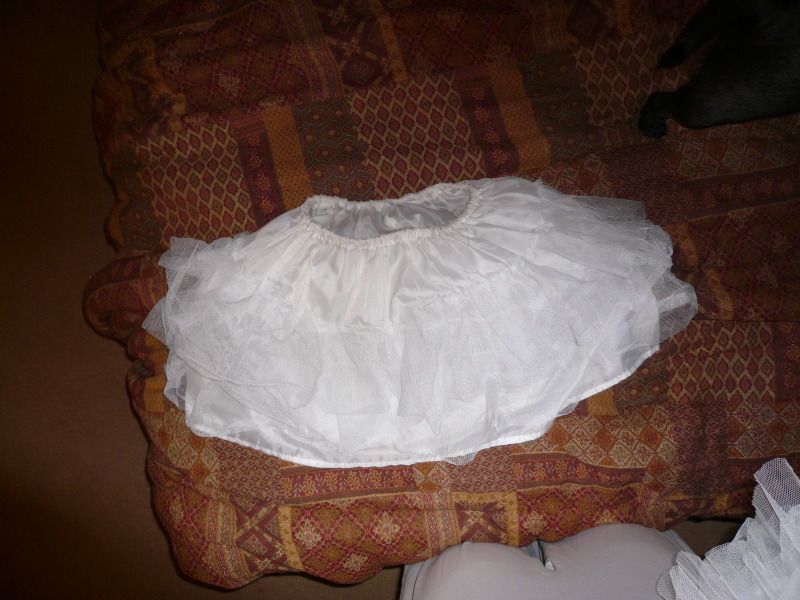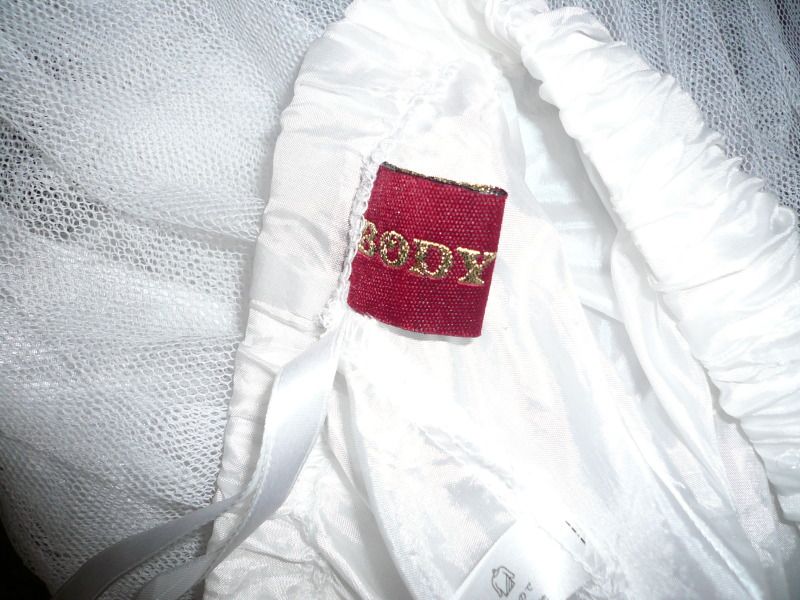 price: 18 dollars plus shipping
thanks for looking. :) please ask if you have anymore questions.