Please Read This First!
★Paypal only!
★Prices include both paypal fees and shipping (except where noted) - what you see is what you pay
★I am not responsible for lost mail - please purchase tracking if you're worried about that
★Priority goes to whoever posts their paypal address first and can pay right away
★I am willing to consider
reasonable
offers
★I am not accepting trades at this time
★Feedback can be found at my journal
here
and at eglfeedback
here
★Please ask if you have any questions!
I will not split the set unless there are interested buyers for both.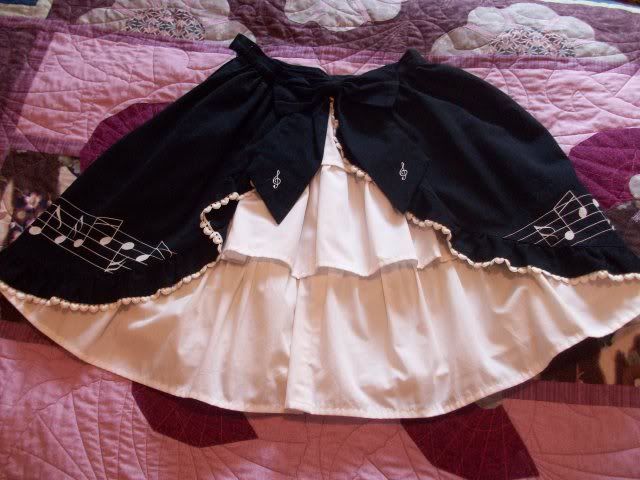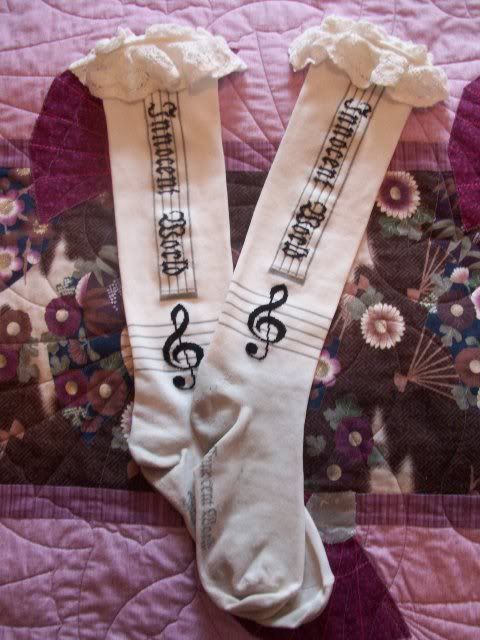 $100 shipped within the US/ask for international
Max waist - 27" (recommended for 25" or less)
Adorable music note motif HeartE skirt with a lovely bustle back.
There is a tiny stain on the front (see picture) that is hardly visible.
Bought at Closet Child Harajuku in spring 2006 - fantastic condition considering the age!
Innocent World socks were bought straight from IW (via shopping service) in mid-2007.
They have a small snag on the underside of the lace on one sock, which is not visible when worn.
They have slight wear on the soles, but are also in incredible condition considering the age.
tiny stain on front
small snag in sock's lace