Terms:
-I accept only paypal for payment
-All prices are in USD
-I ship ONLY to USA
-Shipping is included, tracking is extra
-Once the package leaves my hands at the post office, I no longer am responsible for it getting lost.
-If you feel my prices are unreasonable, feel free to make me an offer
-My feedback here: http://eglfeedback.livejournal.com/931832.html
-Paypal fees are NOT included and are 2.9%

My proof is my ladder and odd closet door background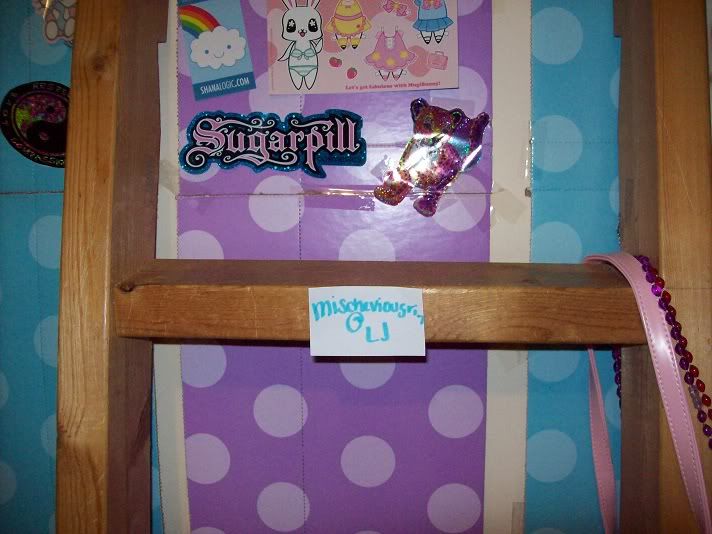 Onto the sale:

1) Bodyline blouse (comes with detachable sleeves)-$25(+pp fees)SOLD


image 2 detachable sleeves
I bought this a long while ago. It is fully shirred all the way around and is said to fit up to 112cm bust and waist. I would believe it, as I have a 45" bust and it fit me. It can go way smaller, due to the shirring, also. I rarely wore it and still have the detachable sleeves it came with. It needs to go to someone who will wear it and I need to make some room in my closet. This is a true white, not a cream or off white color.

2) In the Starlight Petti -$20(+pp fees) SOLD


It is an A-line petti (not cupcake shaped) and is lined underneath so the tulle doesn't itch your legs. It was made for a 38" waist, but I would suggest it going to someone with no smaller than a 36" waist, because it was a bit roomy on me. There is quite a lot of give in the waist band. I have other pettis I use and don't use this one, so it just sits in my closet. Again, it's a true white color.

I also have older sales here:
Aatp necklace, offbrand accessories
IW otk socks
Thanks for looking!