Rules always first
~~~~~~~~~~~~~~~~~~~~~~~~~~~~~~~~~~~~~~~~
~
~I ship packages first class mail or parcel post in the US (priority is extra)
~I only provide tracking number upon request for the additional cost
~Tracking for international packages is not possible and they are shipped parcel post
~Speedy delivery is available for international packages but is very expensive
~I am not responsible for lost packages without tracking or insurance.
~I have two non-shedding dogs and I try and keep them away from my items but I wanted to forewarn anyway
~Items are from a nonsmoking household
~I have over 100 positive feedback
as seen here
and no negative feedback
~The first person to ask a question about the item has dibs, not the first person to leave a PP address.
~If you do not respond back or pay an invoice within 12 hours I will pass the item to the next person without warning
~There are no added fees, the price is what it is
~~~~~~~~~~~~~~~~~~~~~~~~~~~~~~~~~~~~~~~~
~~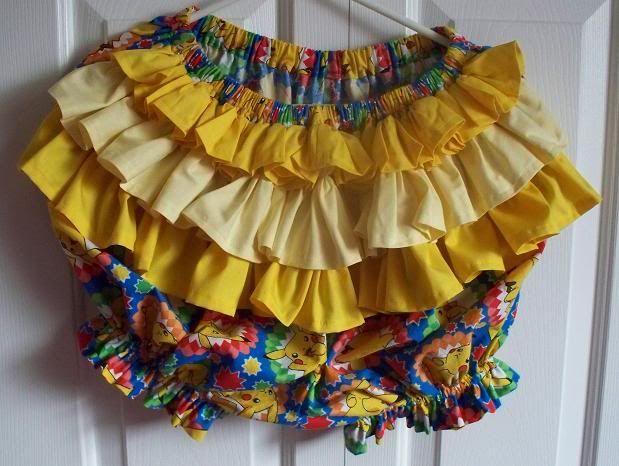 Please note:
They are not faded in the middle
it's just the way the light is shining on them.
These are brand new, homemade bloomers that can fit a variety of sizes, but I would say an M to L is best.
They fit me comfortably with a 27" waist and 36" hips but have room to go much larger.
I will happily check fit for specific measurements, so feel free to PM me with questions.
I was intending to make these for myself, but I've found they are just a little too loud for my taste so they are completely new and unworn!
The fabric was pre-washed before the bloomers were assembled.
Price: $22 plus shipping
Shipping: $5 in the US $8 international
Currently on hold
~~~~~~~~~~~~~~~~~~~~~~~~~~~~~~~~~~~~~~~~
~~~~~~~~~~~~~~
And lastly here's a reminder for my WTB capelet post
AP fawn capelet preferred
Thanks for looking!