Hi (:

My feedback: http://eglfeedback.livejournal.com/1405336.html

I accept PayPal only
I will only mark the value down lower if you're paying via Gift/Personal
I'll be shipping from the UK
Prices are in GBP
Will accept trades!
Prices include PayPal fees but not P&P
P&P are estimates, if the P&P comes to more at the Post Office I will not charge extra. I will also not refund if P&P comes to less because PayPal would eat most of the refunded payment with their fees.
Please enquire futher for P&P if you're outside of the UK. I will ship almost anywhere.
&I think that's it (:

~

Pink BTSSB skirt

This skirt is adorable, but it doesn't fit in with my wardrobe so I'll never wear it ):
Only ever tried on.
Previous seller only tried it on too so the skirt is in near new condition! (:

Will fit 28" waist or lower. I could get in it at 29", but it'll look best and be most comfortable if your waist is 28" or lower.
The skirt is very comfortable and looks super cute!

This skirt goes VERY well with RHS.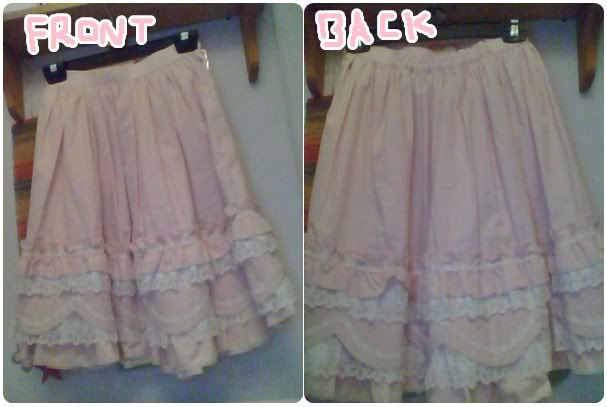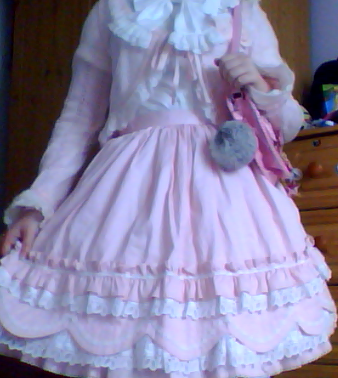 Worn (and poorly coordinated haha)


Close ups of the lace, button and BTSSB label.

Asking for £80 + P&P
It's a little heavy so,
UK: £5 Europe: £8 (estimates)
Please ask for P&P prices if you're outside of Europe!
Open to offers, I really need this sold!

~

Pink An*Tai*na Rocking Horse Shoes

I adore these shoes but I want to sell these and get casual everyday wear black ones. RHS don't really go with my wardrobe now that I'm selling the BTSSB skirt (above) that they go with so well.
I've never worn these outside (only tried on), but the previous owner has.
They're in very good condition, only signs on wear are on the underneath/ bottoms of the shoes.

Size: Japanese size L, 24.5cm (UK size 6)
they fit my feet at UK size 5.5

Very comfortable and easy to walk in! I'm sad to let them go but I need them sold!
They have adorable little heart buckles (: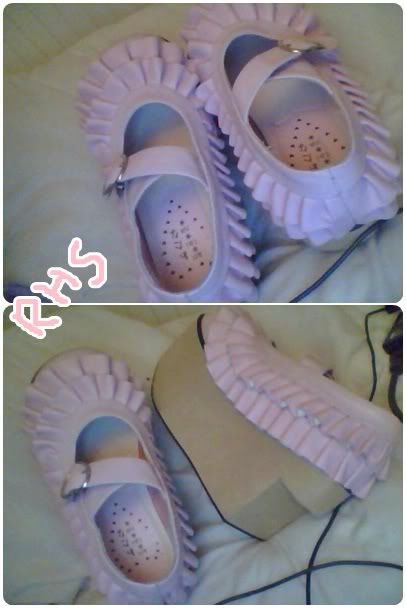 Asking for £30 + P&P
UK: £6 Europe: £9 (estimates)
Please ask for P&P prices if you're outside of Europe!
Open to offers, I really need this sold!

~

Will trade/ partial trade for pink, ivory/white and/or sax blue JSKs, skirts, headbows, accessories, teaparties, socks, white blouses, anything! Show me what you've got! (:
Must fit, UK size 10/12
Preferably brand (headbows, skirts, etc) Will pay extra ontop if you'd like to trade me for a brand JSK.
Will also accept Bodyline and maybe offbrand.

Thank you for your time!

Magical x