I am in the FL, US, will ship internationally and accept paypal
feedback page: http://community.livejournal.com/eglfeedback/554611.html
NO TRADES PLEASE
I will sell items to the first person who gives me their paypal email for invoice. You can PM your information to me too.
You need to contact me if you want to layaway something. But I will sell to the person who can pay upfront first.
I reserve the right to refuse any sale for any reasons.



Baby the Stars Shine Bright Chandelier Hatbox Purse - $155
I bought it used and it's in very good condition. A few minor nicks and scratches but nothing really major. The bag is very large and elegant! It has an inner elastic pocket and another for your phone. It's also awesome to store your lolita hair accessories or jewelry when you're not using it.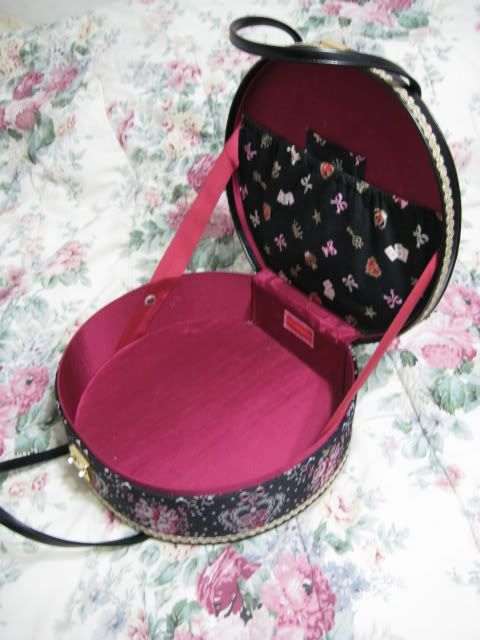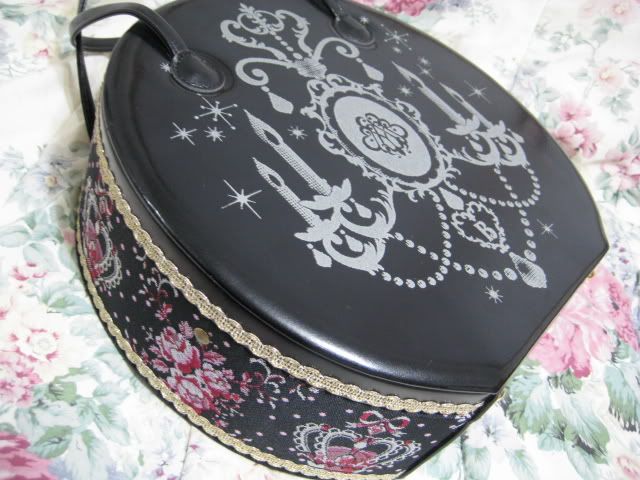 Pink Usakumya Mini mini - $75 - in excellent condition, first press edition. It's been long sold out from Baby's site.

FREEBIES: Freebie: Hair Accessory Lot or 2006 Bodyline Catalogue or AP sticker or beaded shoe clips - free with a purchase!


- fabrics (all are new, unused fabrics) -




Vintage Flower Wheelcart Fabric - $35
I wrested with the thought of selling this but I think it's time for it to go to someone who will make an amazing dress out of this fabric! I found this lovely vintage fabric of a flower wheelcart and bid pretty high for it. It reminds me a lot of the flower wheelcart Baby dress. It is in amazing condition, the colors are very sharp and crisp and the cotton fabric is perfectly new. Here's a close-up.

Some months later I found a vintage fabric piece that was extremely similar and taking a chance, I bought it. I was so pleased to find that this pattern was similar to match but different enough to stand by its own. I planned to make a matching purse from the material as the fabric is studier, heavier, and the print is bolder and brighter and bigger.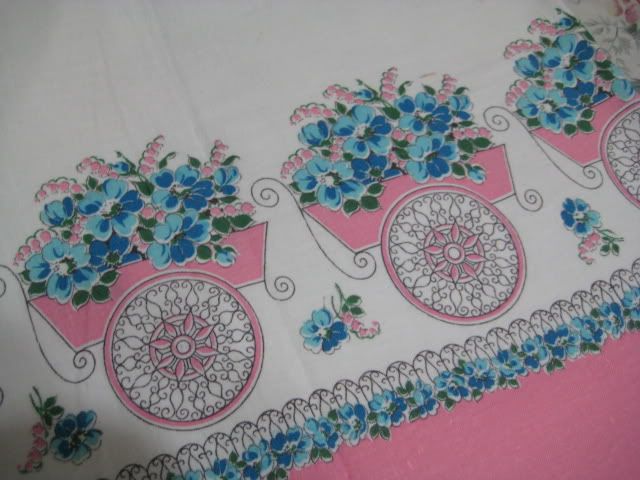 The first print to be used for the dress is about 2 and a half yards, and the larger print is about 1 yard, more than enough to make a purse or a tote bag. I just ask whoever snags this to show me the final outcome! :)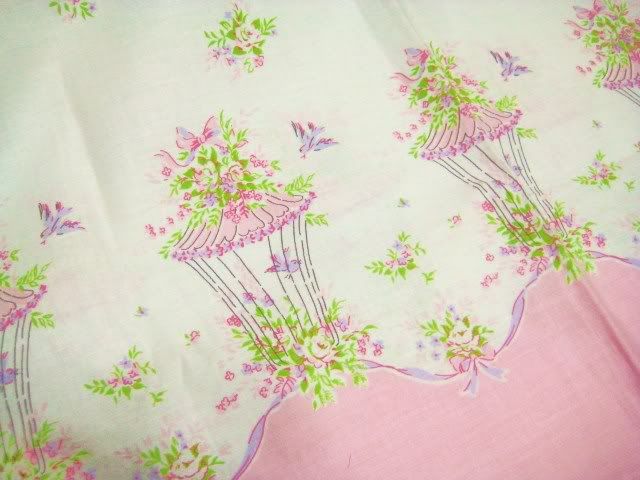 Vintage Birdcage fabric - $20
Piece is about 2.5 yards
It's a really lovely and whimsical vintage fabric but I'm letting it go to more capable hands than mine!
The fabric is in perfect condition despite its age.

Close-up: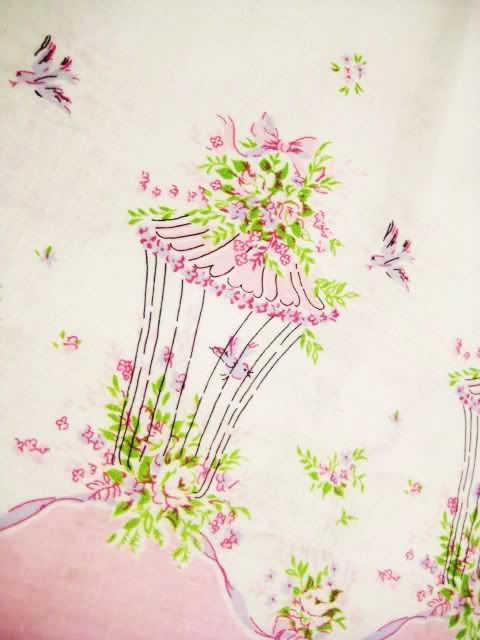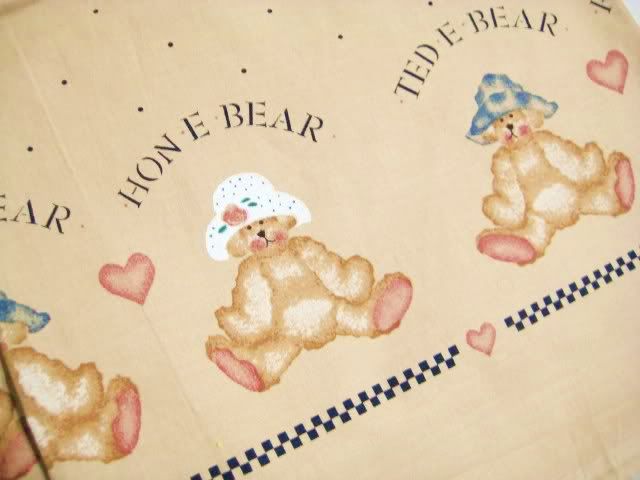 Brown old-fashioned Teddies border polka dot fabric 2 yards $15
The bears are only on the bottom border of the fabric, so the top of the skirt/dress you make would be all polka dots :) Great for everyday dresses/skirts, practice patterns or aprons, etc.
(Note any creases are just from where the fabric was folded, they are not fabric defects)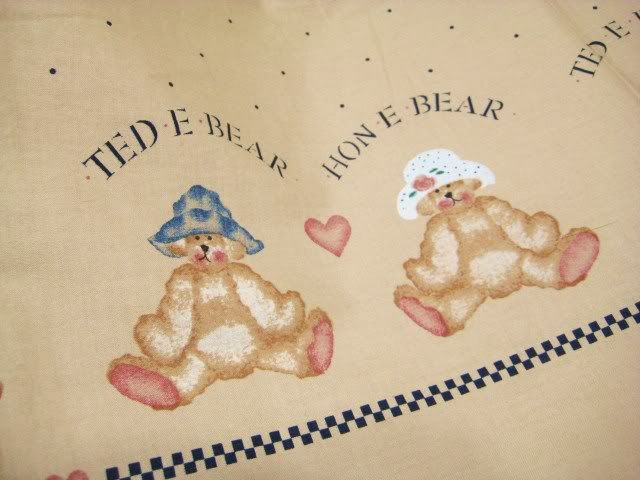 FREEBIES - Purple Plum Stripe or Cute Western (over 3 yards) -- FREE with any fabric purchase

--------------------------

http://i1020.photobucket.com/albums/af330/yukisas/loli/pp013.jpg
Super Rare Jane Marple Snow White dress SOLD

A holy grail dress of mine, but I sadly must let it go. Please someone gift this beautiful dress justice!
Bodice is black velvet, skirt is a full four layer of tulle, silky black underskirt, chiffon print skirt, and another print skirt overlay done in a shimmery, gauzy fabric. The drawings are very charming and sweet.
Adjustable shoulder straps, removable satin ribbon sash, fully shirred back
Max Waist 28 inches Max Bust 34-36 inches
Pristine brand new condition, only tried on once
The dress can be made longer by the adjustable shoulder straps for taller girls.

http://i1020.photobucket.com/albums/af330/yukisas/loli/pp016.jpg