~I only accept paypal as a form of payment~
~I do not accept e-checks or cash~
~Shipping rates are NOT included ~
~I am not responsible for lost or damaged packages~
~I am not looking for trades unless stated otherwise~
~I do not do holds unless stated otherwise~
~I can do payment plans with a 20% non-refundable fee from the total cost of the item~
~I expect paypal invoices to be paid within 24 hours, or it will go to the next buyer in line~
~PLEASE DO NOT contact me about an item I have that I am not selling in any of my sales posts~
~Feedback HERE~

Angelic Royal Poodle mini tote bag in black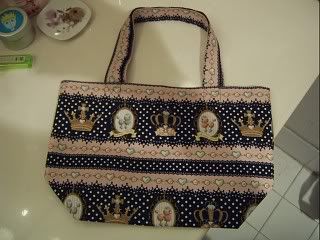 Perfect condition! Hardly used and has been stored away for a long time.
Asking for $40 OBO (Add $3 for shipping USA and Canda, $5 for everywhere else)

Thanks for looking~!