TERMS:
-I ship from CA, USA and I ship only to USA
-I am not responsible for packages once they leave my hands at the post office.
-Prices include shipping and paypal fees
-My egl feedback: http://eglfeedback.livejournal.com/931832.html
-Prices are in USD
-I am currently having finals for college this week, so items may not be shipping out until friday at the latest
-I am only accepting paypal for payment

Onto the sale:
My proof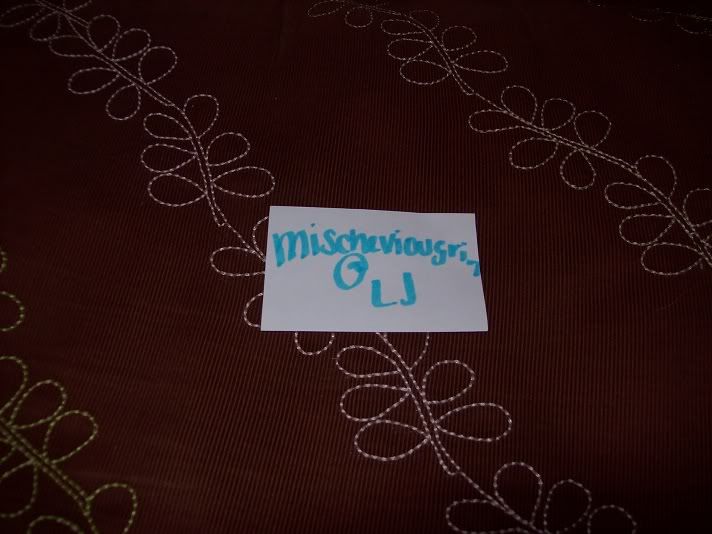 1) F21 heart shaped red purse -SOLD-
This has 2 tiny pinholes on one side. I've taken a picture to show the detail.

damage
2) Bodyline shoes size 24.5 $30 -SOLD-
I used my super bright insane flash to pick up the scuffs easier. They are not actually white, but light black in real light. I bought these off the comm_sales and wore them once but my super wide feet just weren't comfy in them. I removed the extra bows, but you can slide them right back on the straps like how they originally were.



3)AatP black bow necklace $25
4)Replica Juicy Couture Necklace $10
This is actually really nicely detailed, I just don't wear either of these necklaces, so I need to get rid of them.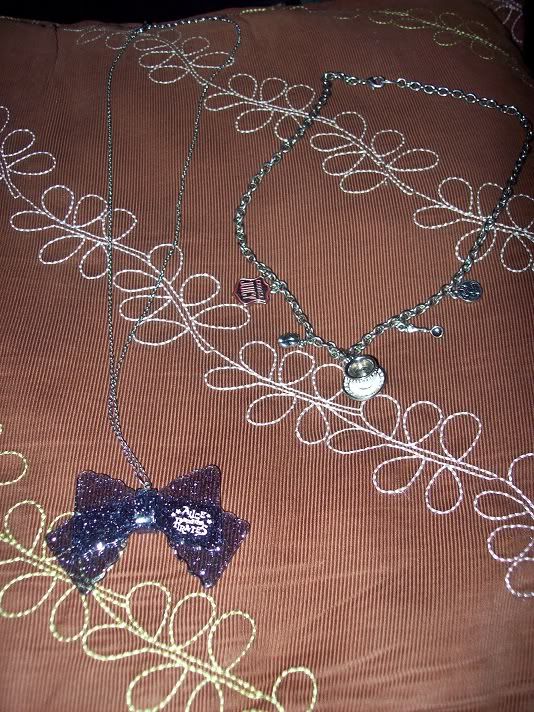 Aatp details
JC details 1
JC details 2

4) Assorted hair barrettes $3
Just some barrettes I have that I never wear. I bought them in a large accessory pack from the comm_sales, but I never use these.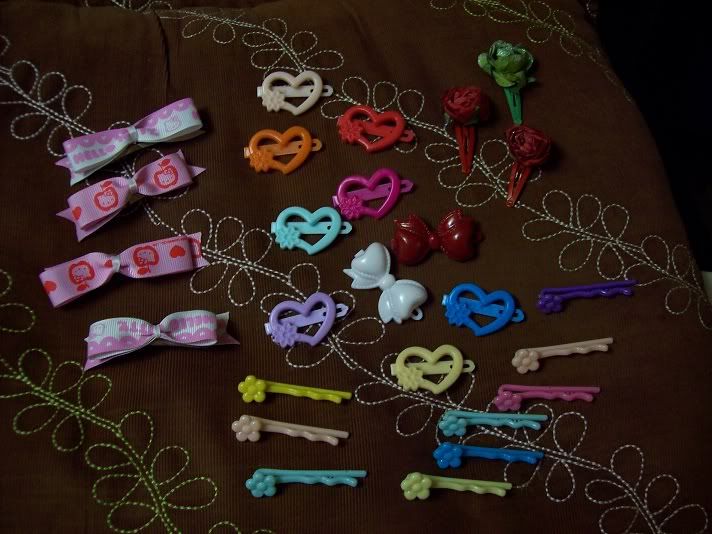 better image of colors

5) Bow earrings (never worn) and assorted rings
Make me an offer, or if you want, you can combine these with the barrettes for $1 more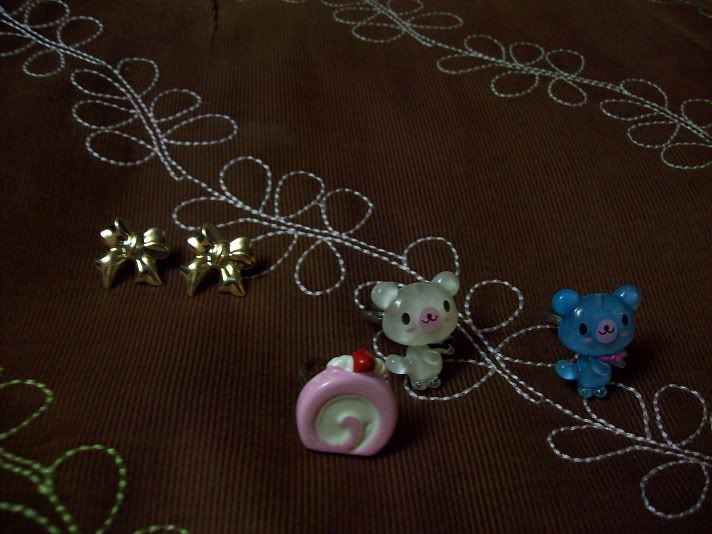 Also IW OTK socks here
Thank you for looking!