♥ Payment: Paypal ONLY
♥ Buyer is responsible for PP fees and Shipping.
♥PRIORITY GOES TO: First one to leave paypal addy!
♥I Now accept ALL world wide buyers!
♥I ship day of full cleared Day of payment.
♥ I shipp from USA: I shipp world wide!


♥Not responsible for lost or stolen packages. !!! ( Altought it has never happened!)




♥ I live in a smoke/pet free home!


♥ Will ONLY TRADE for items on my
Wishlist!
♥Feedback
here
Please follow all rules of leaving feedback please.
MMM Black Chocker.
Im the 2nd owner of this chocker.
Its never been wore by me. Perfect shape and flawless!
$75

Angelic Pretty Chocolate Bar Bag
A re-release from the melty chocolate series.
Brand new never used with tags!
$120
Angelic Pretty Boston Bag:
Brand new never used:
Very cute!!! flawless!
Rare Angelic Pretty Cardi
Blue: Brand new never worn:
Includes removable ribbons ( not shown in photo)
$100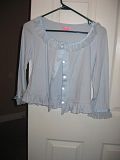 Angelic Pretty Sheep Garden Set Sax
Worn only once:
Includes OP
socks
head-bow
waist-ties( not in photo)
Lamb Bag ( brand new with tags never used)
Asking $450
( I will NOT split the series up)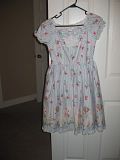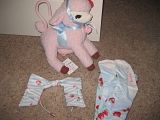 Angelic Pretty Cherry Berry Bunny OP in Black
I bought this in Harajuku Closet child.
Never worn myself.
This is a dream print of mine, but I got it in Sax. :)
Dress is flawless!
$350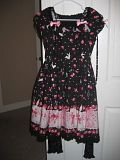 Rare H. Naoto Frill JSK Pink
This is a very rare and hard to find dress from H. Naoto Frill!
This is brand new never worn! I got this from a trade.
This just does not suit my style.
$450
Angelic Pretty Royal Chocolate Ring:
brow: brand new never worn
adjustable:
$55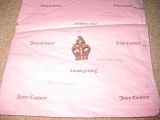 Angelic Pretty Toy Fantacy Case:
Brand new and never used: this was a little to small for my taste:
$60
Juicy Couture charm:
Brand new in charm box, includes tissue papers!
$55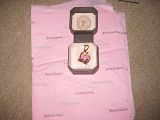 Tralala bag:
brand new never used:
includes cute keychain!
$75
Older sales at %20 off. Final markdown:
Will trade ONLY for AATP!
HERE