Hello! Thank you for taking the time to check out my items for sale! :)

- No trades at this time, please.
- Shipping withing the United States is included in the price of the items. If you are located in another country, it may cost a bit extra to ship to you. Thank you for understanding!
- Priority goes to the poster who leaves their PayPal address first.
- I really can't hold items. People usually "forget" to pay when I do so. So! When you are invoiced, please pay within a day or the item goes to the next in line!
- These measurements are amateur. If an item has shirring, it will stretch, but I am not able to accurately tell you how it will fit on your frame. These are all standard brand sizes, so please use your best judgment.
- Feedback is located @ EGLFB and eBay.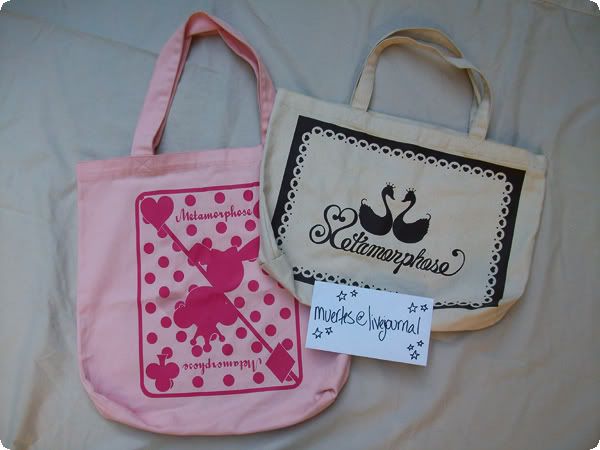 Metamorphose Pink Tote $20 including shipping within the US (cream tote has sold)
Gently used, pink tote has some pilling on the back.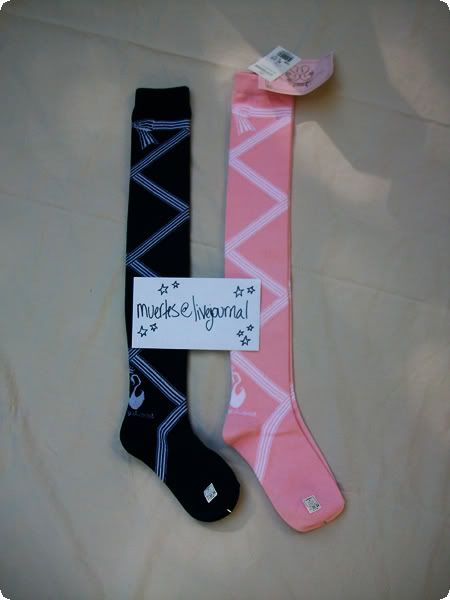 Meta OTK Socks $15 each including shipping to the US
One pair is pink, the other is NAVY, both are never worn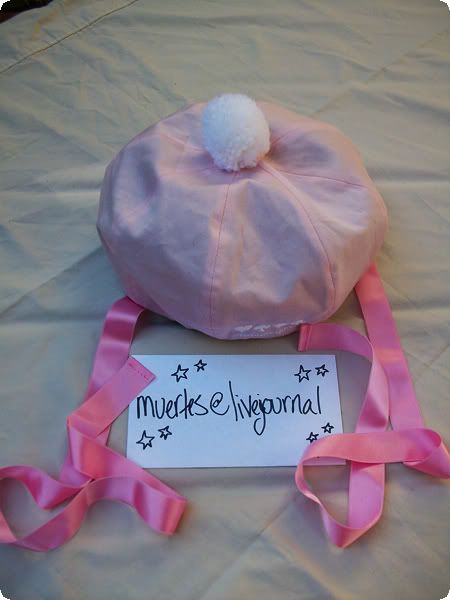 Metamorphose Beret $20 including shipping to the US
Has a cute Meta card suit embroidered logo on the brim, ties under the chin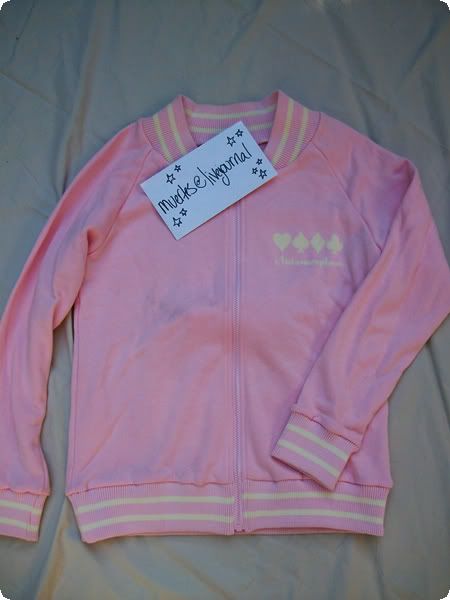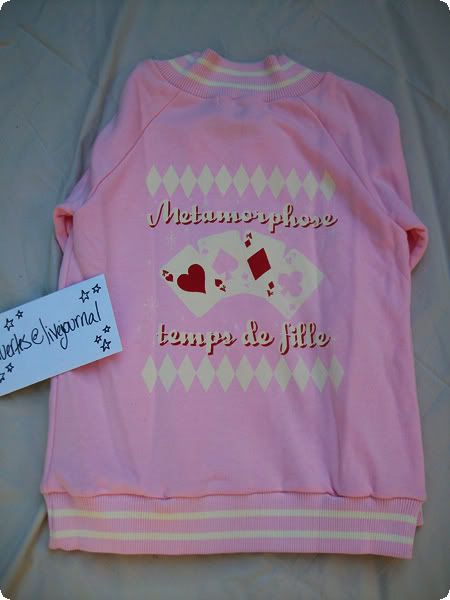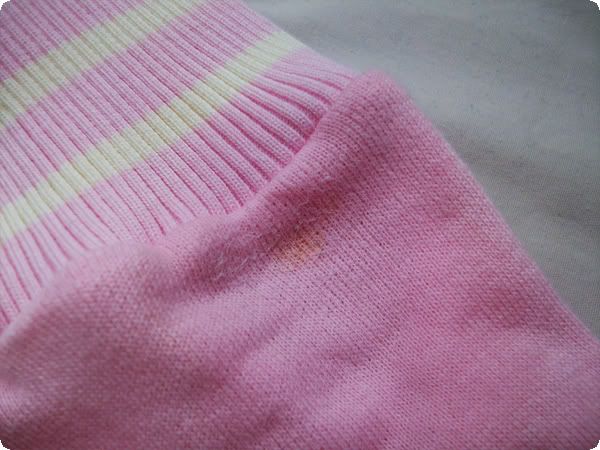 Metamorphose Jacket $45 shipped within the US
23.5 inches long, 34 inches wide, made of stretchy material. last photo shows a faint mark on the right sleeve cuff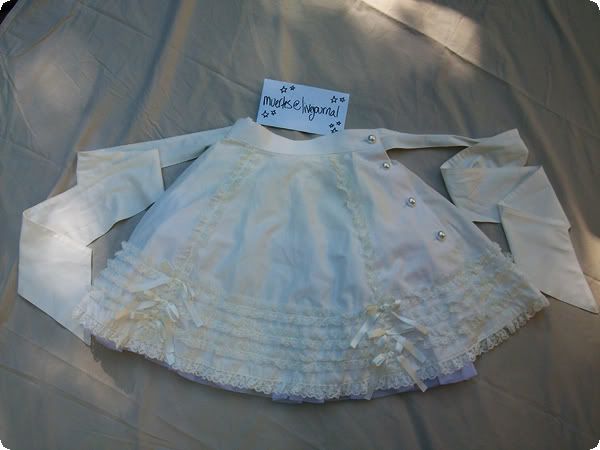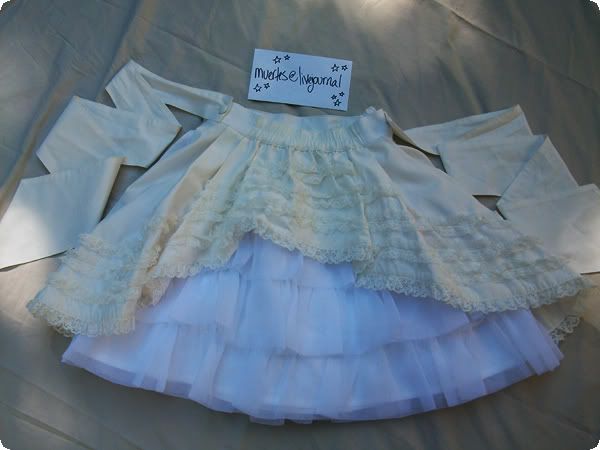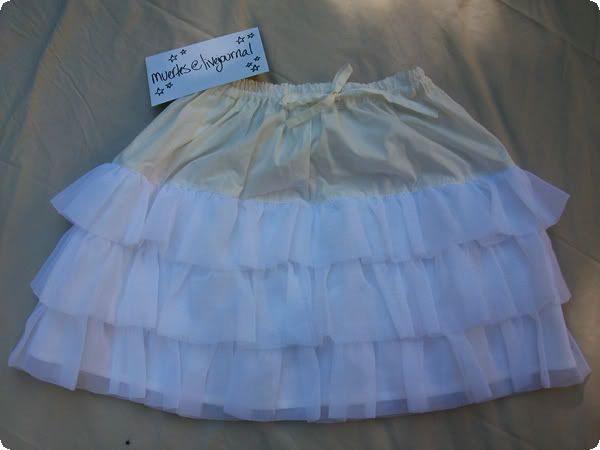 Metamorphose Cream x White Skirt $55 shipped in the US
18.5 inches long, 26 inches MAX waist size, partially shirred. comes with two pieces, underskirt is fully shirred. ADORABLE skirt!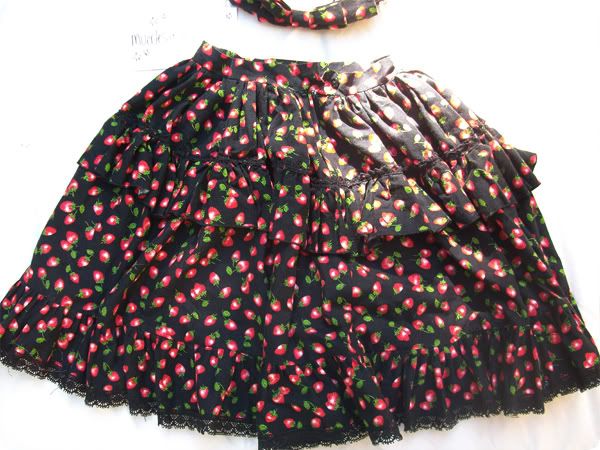 In The Starlight Skirt and Bow Set $35 shipped within the US
26 inch waist MAX, not shirred at all. 21 inches long. Sorry about the awful photos, but the second photo is showing adorable ruffles all the way around the back of this skirt.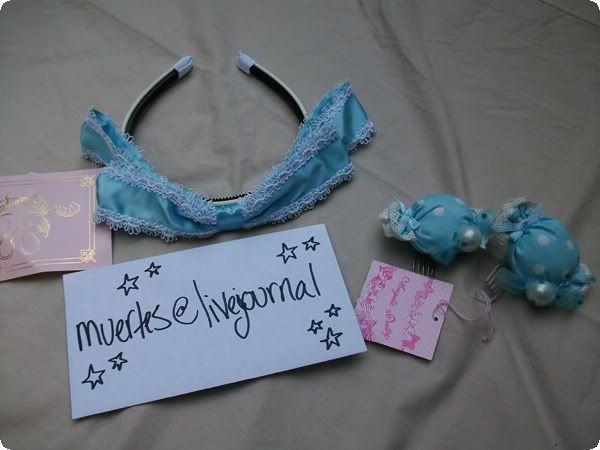 Meta Alice Band, Angelic Pretty Candy Combs
Meta Band $15 shipped in the US, AP Candy Combs 20 Shipped in the US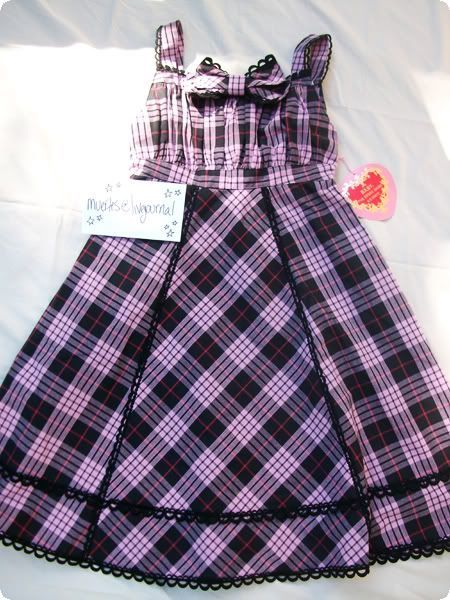 BtSSB Tartan JSK $70 shipped in the US
36 inches long, 35 inch bust, 33 inch underbust

Thanks for looking!