Hi everyone!
I just moved around a month or so and i finally have time to clean my closet!
Before you buy please read carefully!
I only ship to Canada an US because i had too much trouble with lost and damaged packages when i shipped my stuff to international buyers so sorry for that.
I'm as well not responsible for lost or damaged packages.
Prices doesn't include shipping.
My prices are in CAD.
Priority goes to buyers who can pay full price.
Also be carefull if you're allergic to cats since i have two fluffy furball!
I can only ship on monday because the office is closed on weekends + my work time don't match.
And if you need more info or pictures just ask i'll be happy to answer you!
Here's my feedback page : http://community.livejournal.com/eglfeedback/1123517.html

Everything looks a bit wrinkled due to the moving X.x and i didn't had time to iron anything wich i will try do before shipping them. Sorry!

Proof!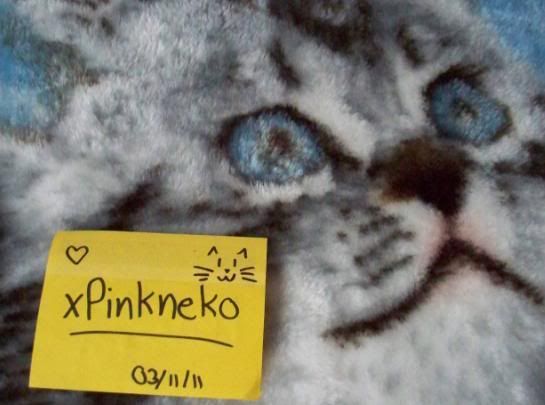 Angelic pretty!

Polka dot love heart bracelet 30$


Only tried on.
Length-7-9" with chain

Sweet ribbon strawberry OP+Cannotier 220$


Front detailsCannotier
I'm so sad to let it go since i think it's so pretty!
I'm not the first owner and i weared it only one time.
I can't find any flaws on the dress or the cannotier.
Bust-34-40" Waist-27-32" Length-35"

Link to my old sales!
http://egl-comm-sales.livejournal.com/16890554.html

My wishlist is right here
http://xpinkneko.livejournal.com/1777.html
You can offer what's not on the list but i mostly look for punk-loli/ clothes!

Thank you!