DIRECT AUCTION

Auction ends Monday 12 December 11pm UK time


(N.B. If a bid is placed within the last 5 minutes of end time, the auction end time will extend for an extra 5 minutes to allow the other bidders to extend their bids if they wish. E.g. If you bid at 10.57pm, then the auction will end at 11.05pm rather than 11pm)



click here for current UK time now
click here to convert to your time zone

Prices are in GBP (£).
I accept Paypal only.
I do not charge PP fees. The amount you pay is the final bid price + tracked shipping as detailed below.
All positive feedback here on the eglfeedback and on my personal journal.

Bids by PM:
Bids by PM are accepted, but please be aware that no bids by PM will be accepted within 20 minutes of

auction

closing, because I will not be able to update the post quick enough to reflect your bid.

Proxy bids:
You may PM me your highest proxy bid so that I can bid on your behalf, should you be outbidded. I will bid on your behalf in increments of GBP 10.

Installments:
I accept installments. A non-refundable deposit of GBP50 must be paid upon end of

auction

, and we can discuss the payment plans. Transactions need to be finished within 2 months unless otherwise agreed.

I recommend that you track this

auction

post (click the draw pin icon at the top of the post) so that additional comments/bids can be sent to you automatically.

I reserve the right to end this

auction

early for whatever reason and the right to not sell to a buyer with negative feedback. Screenshots of proxy and PM bids can be provided upon request by other

auction

participants.



AP Sugary Carnival OP and headbow set (lavender, first release)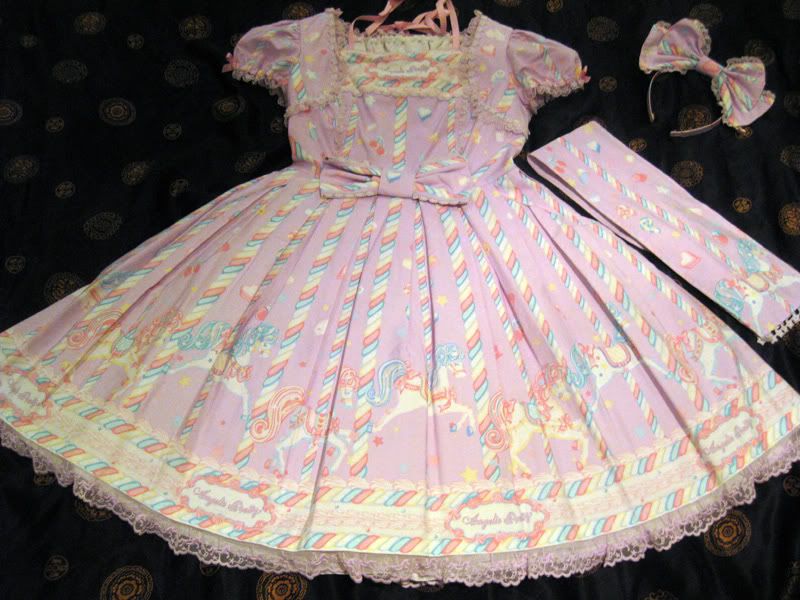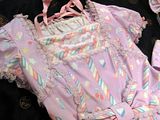 Popular OP from Angelic pretty. Both the OP and the headbow are authentic Angelic pretty, and are from the first release. I will not split the set.

Condition:
worn three times, perfect condition

Measurements (from Hellolace):
84.5cm + 3.5cm (lace) length, 34cm shoulder width, 88~98cm bust, 68~78cm waist, 17.5cm sleeve length, 28cm cuff
there is partial back shirring

Starting bid:
GBP 270
(please bid in increments of at least GBP 5)

Current bid:
GBP 270
by PM bidder A

Buy it now price:
GBP 315

Shipping (tracked - I will not send this without tracked shipping):
UK: GBP 7 (recorded delivery)
Worldwide: GBP 17





I still have:
AP Chandelier skirt, ETC Red Riding Hood JSK and MILK Easter Parade OP for sale, please take a look!
HERE