Feedback:http://eglfeedback.livejournal.com/690797.html


Hello I have this NWT Innocent World blouse, it has never been worn or tried on.



Torchon Lace Plain Round Collar Blouse
Year:2011
Colour: Off-white (Beige)
Features: Detachable waist ties
60% Cotton, 40% Polyester/Broadcloth
It is made from a type of broadcloth that is quite wrinkle resistant.
Size: M (Shoulder width 34cm, Sleeve length 18cm, sleeve opening 21cm.
Bust 94cm, Waist 73cm, Length 52cm-includes 3cm frill)
Measurements are from the lolilibrary.org.
Price: £99 £79.90

£70


P&P within the UK is £1.20.
(It's original price was 13,440円)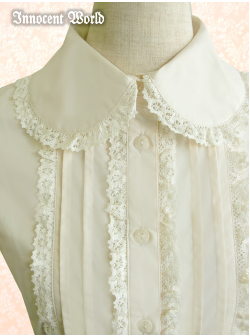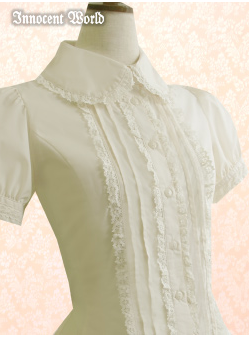 Thank you.