My EGL feedback page: Here

Ebay feedback:Here

Etsy feedback:Here

~~PayPal only
~~Items ship from San Diego, CA USA
~~Prices are in USD
~~I'm willing to trade for brand items only, preferably those on my Dress Wishlist or Small Item Wishlist
~~Priority goes to those who leave their PayPal addresses first
~~The clothes are smoke-free, however, I do have a dog and a cat. They don't usually come into contact with my clothing, but please be aware of this if you have allergies.
~~ Prices are open to Haggling!



Angelic Pretty Vanilla-chan tiered JSK set! SOLD
Stock photos: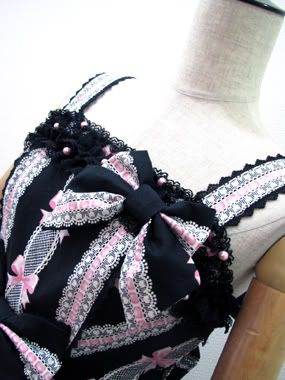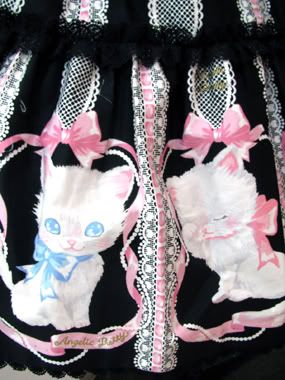 Proof:


$350 $300 + shipping Full set including JSK, headbow, and socks as pictured above.
Bust~ 30-40 inches. Waist~ 26-36 inches (these measurements are approximate)
I won't split the set unless I have a confirmed buyer for the JSK.
Split Prices
JSK- $255 $220+ shipping
Socks- $35+ shipping
Headbow- $45 + shipping
I got this second hand from someone who said they had only worn it a couple times, and I only tried it on. I would prefer to either sell it or trade for a vanilla-chan set in Lavender or Mint. I may consider trading for one of the other dresses below (preferably a set). I'm fine adding $$ for sets worth more and vice versa.
Metamorphose
Fairy Tale Jsk- Lavender

Angelic Pretty
I will look at any JSK with detachable shoulder straps and back shirring (preferably full back shirring). I'm also looking for a few small items. Check my wishlists to get an idea of what I want:Dress Wishlist or Small Item Wishlist

Secret Shop
I will consider partial trading for Secret Shop shoes in Size LL