Welcome!
Prices are in swedish crowns (SEK)

Payment by paypal, or bank transfer if you have a swedish bank account.

No refunds or returns

Paypal fees included

Prices do not include shipping

If you want more pictures, or additional information please ask

All measurements are amateur.

Feedback page: http://eglfeedback.livejournal.com/1181965.html
Innocent World Charles Crown jsk - long version - 1800 SEK+shipping SOLD!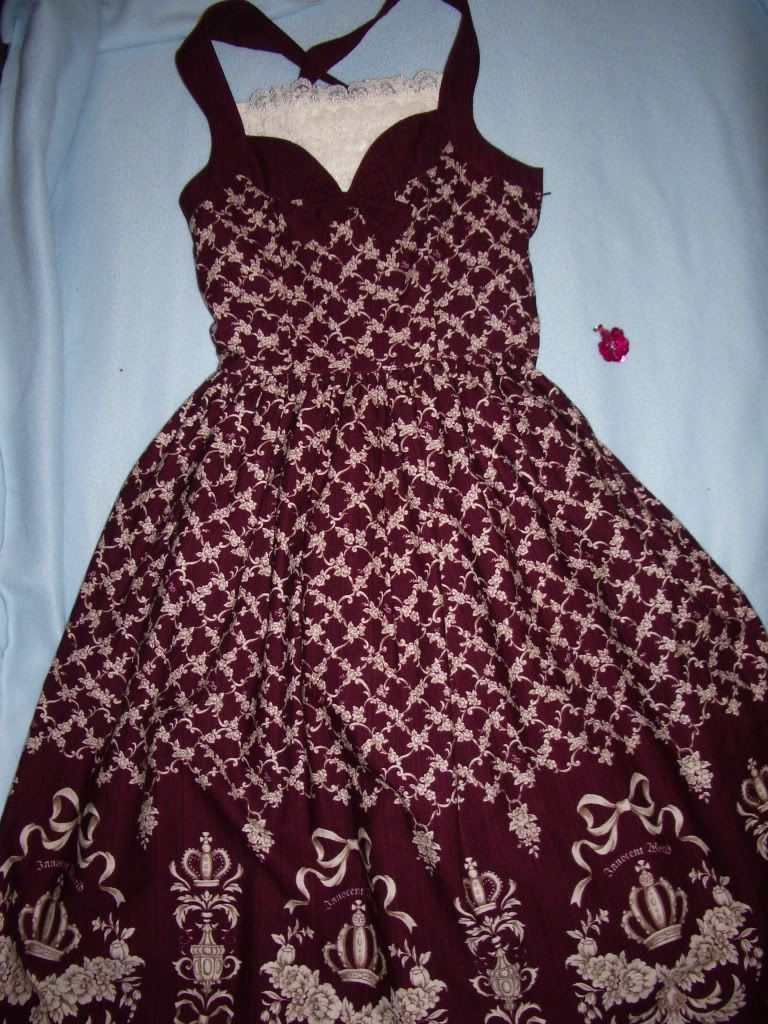 Still available on IW's website I believe http://innocent-w.jp/shopping/114701/index_e.html
NWOT - Bought new, only tried on.
Gorgeous, textured fabric with an intricate print.
Panel of shirring in the back, removable lace panel in the front.
I'm selling it because of the fit. I would not recommend it to those with a bust measurement of over 90 cm, as awkward squishing may occur. Otherwise I have found the measurements true to those stated on IW's website.
Measured flat without stretching the shirring:
bust: 37.5 cm / 14.7 inches
waist: 32 cm/ 12.6 inches

Alice and the Pirates waistcoat - 700 SEK+shipping SOLD!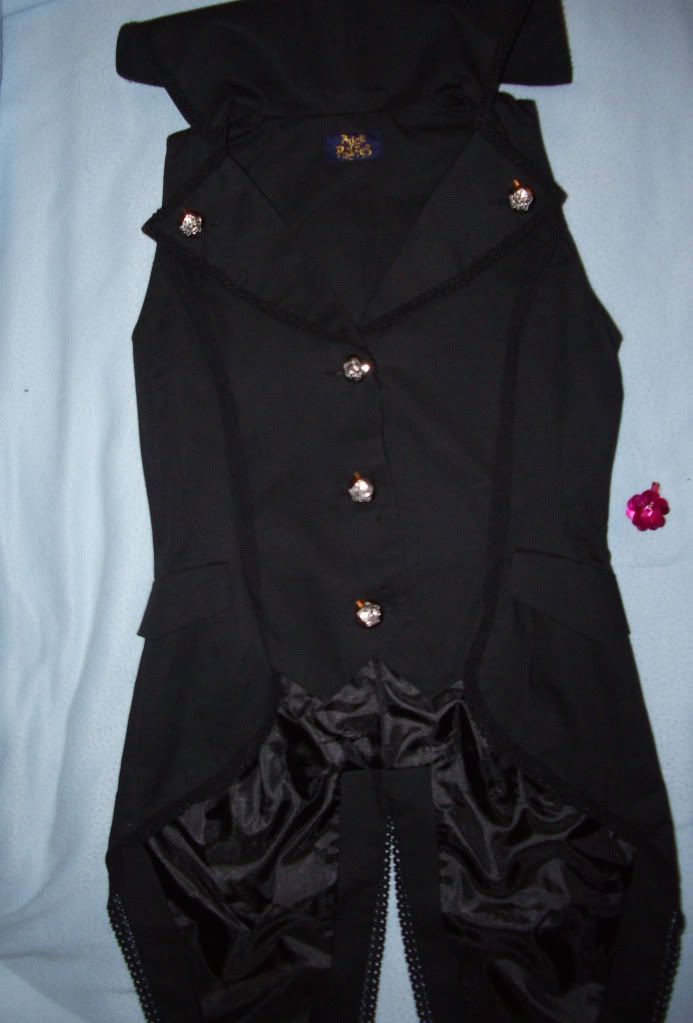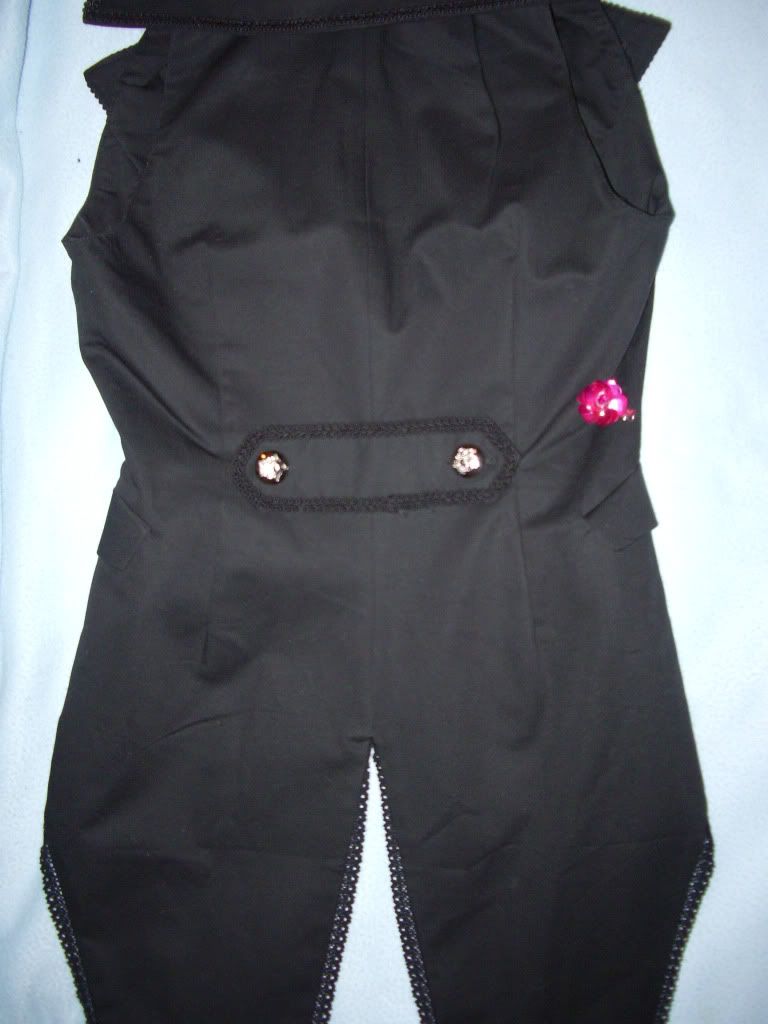 Additional Picture http://i1235.photobucket.com/albums/ff430/Pistasch/aatpvest3.jpg
Bought of a japanese aution site some time ago
In used condition, though only tried on by me
There are some loose buttons, and the braid/trimming is fraying at the ends, on the inside by the topmost button. Not noticeable when worn.
I'm selling it because I decided Swallow tails aren't for me.
Flat Measurements:
Bust: 45 cm/ 17.7 inches
Waist: 39 cm/ 15.4 inches
Length with Tails: 103 cm/ 40.5 inches

H.naoto Gramm skirt - 500 SEK+shipping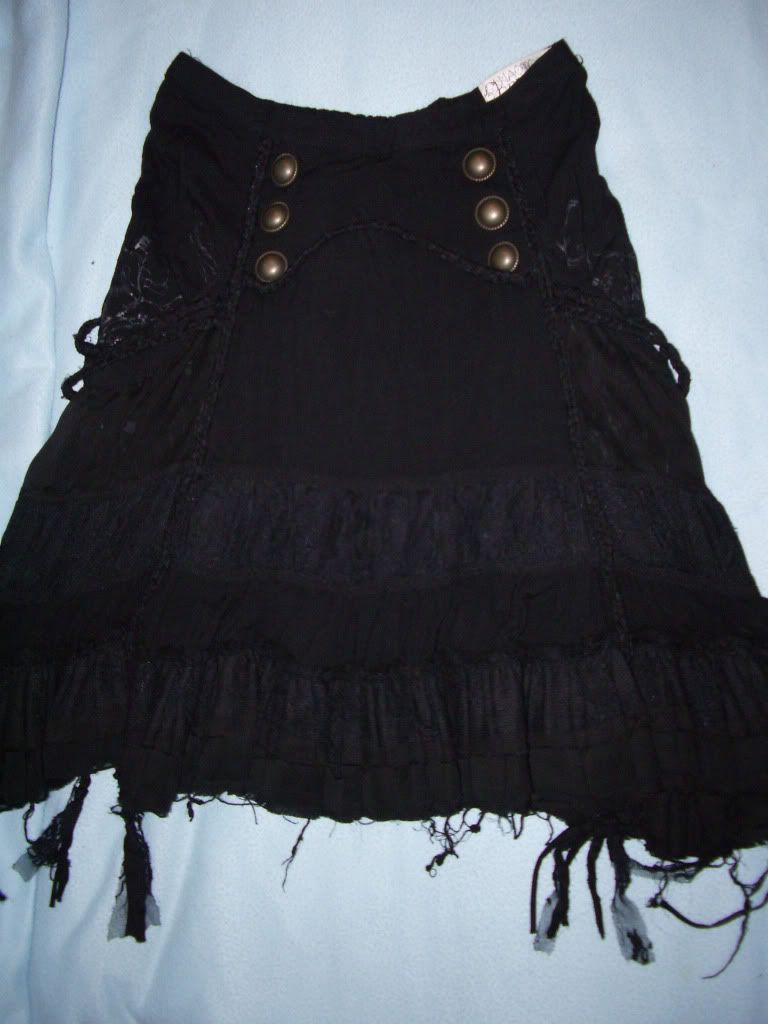 Pretty skirt in a stretchy material, With lace and chiffon tiers and bustle, print on the sides and a deconstructed edge.

Partly shirred waist.

Bought on mbok. Very used condition, there is pilling around the waistband and down one side. Never worn by me.

I'm selling it because it's too large.
Flat measurements:



Waist: 40cm/ 15.7 inches unstretched
Lenght: 60cm/ 23 inches



Vivienne WestwoodxMelissa three-strap shoes, size 39 - 500 SEK+shipping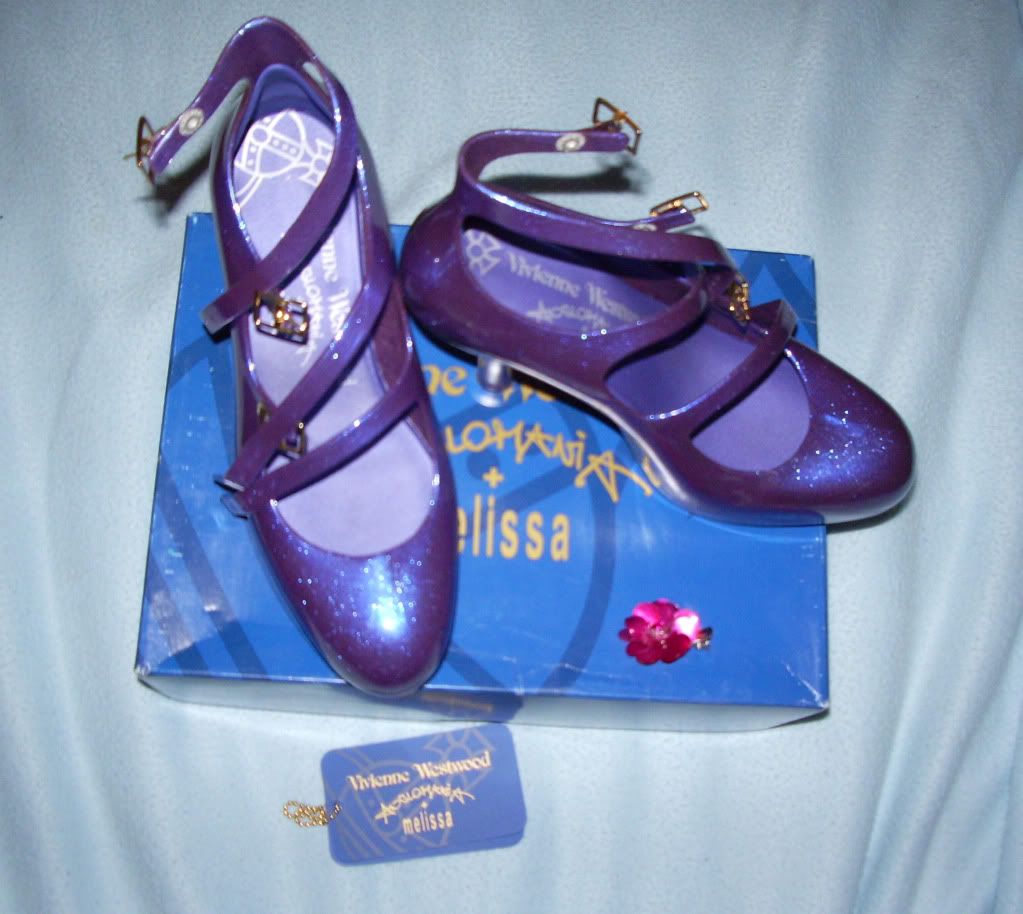 These shoes are absolutely stunning, and it breaks my heart to sell them, but they are simply too small.

Blue plastic with glitter, and a bubbelgum-like scent.

Bought new, only worn for one evening.

Sturdy, and would be comfortable, if they didn't pinch my toes so.

UK size 6/ eur 39/ US size 8/ jap 24.5

I would say they run small, as I usually wear a size 39 in heels.
Trades:
I'm only interested in the following:

AatP This Is My Blood in Navy, Bordeaux or ivory. Good Condition.



AatP The Name Of The Rose in Navy only. Good condition



Thank you for viewing!