Hello ^_^



I've decided to sell some of my pretties to pay off a chunk of my credit card debt. ;_; I hope you find something you like!

~ My feedback page: http://eglfeedback.livejournal.com/377614.html (I haven't got any comments on it yet - I haven't used the comm sales since around the time the feedback comm was created, but I sell a lot of things through my shop on Etsy & have lots of Etsy feedback ^_^)
~ All prices are in Australian dollars (pretty similar to $US at the moment)
~ Shipping prices are not included - please comment with your country for a shipping quote (items will be shipped from Australia)
~ Item(s) will go to the first to comment with their Paypal address

Angelic Pretty Milky-Chan Applique Polkadot JSK
I am the second owner. I've only worn this JSK once, about a year ago - since then it has been safely stored in my wardrobe. :) It has shirring on the back (see pic), detachable waist ties, and is in great condition. This JSK is the same as the one on Hello Lace (http://hellolace.net/wardrobe/angelic-pretty/type/jsk/item/222/) except in polkadot.
$330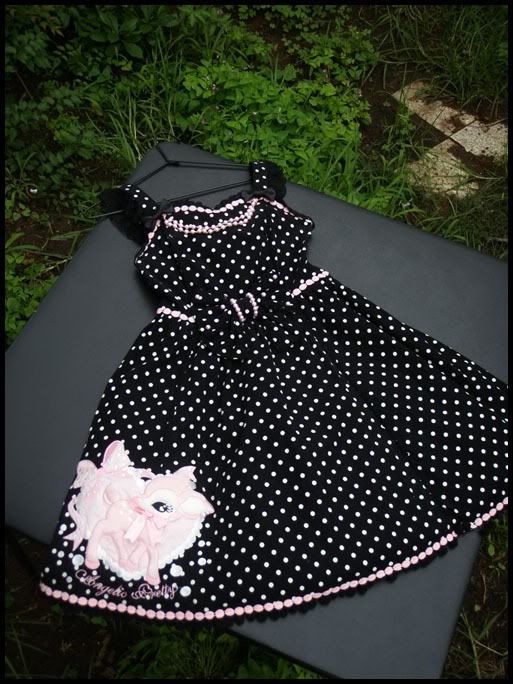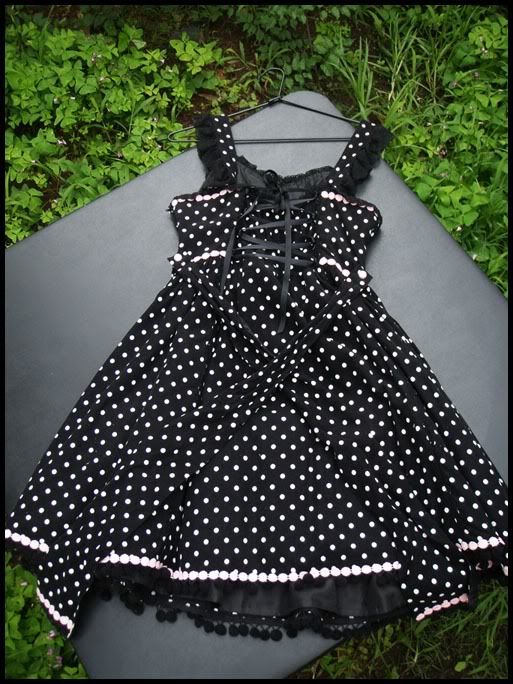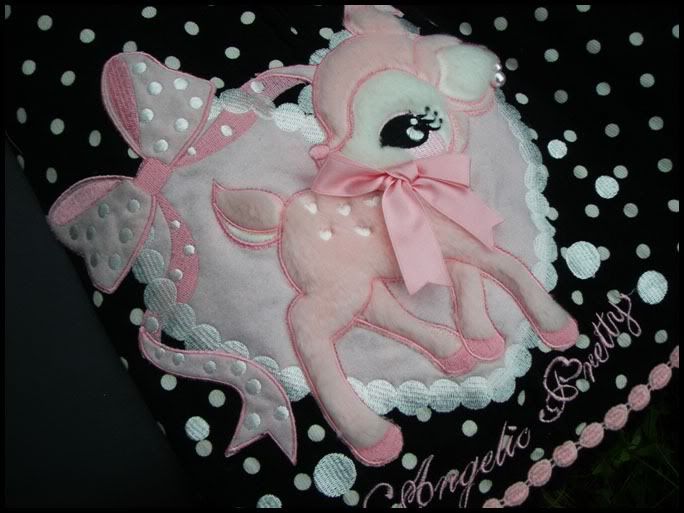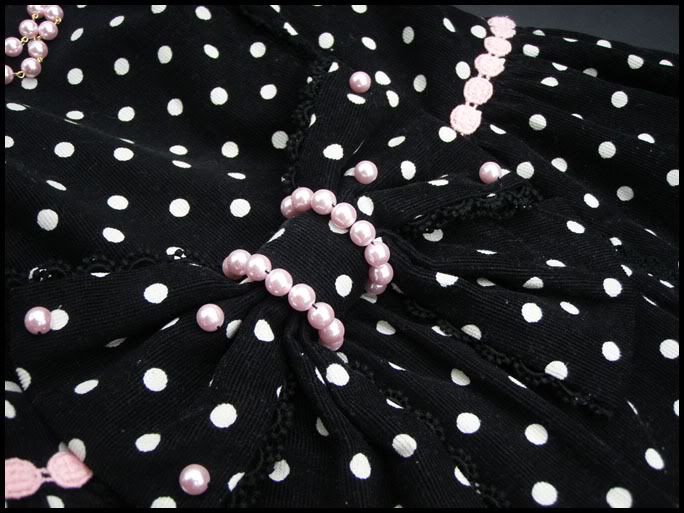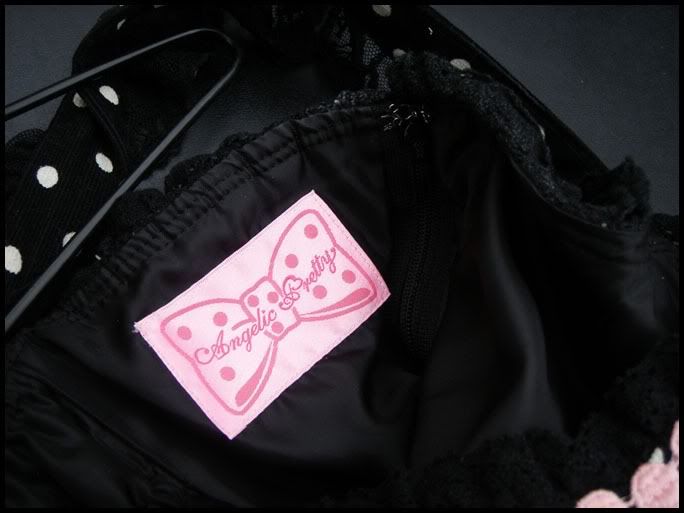 the only worn picture I have >< ~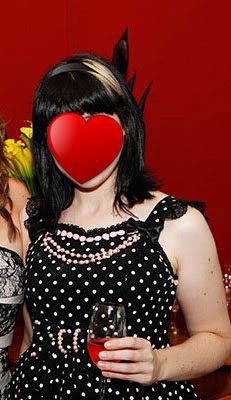 Metamorphose temps de fille Heart Embroidery Polkadot skirt
I am the first owner. I've only worn this a couple of times. It has been very slightly altered at the waistband, to make it fit about an inch larger around. It could very easily be altered back to how it was originally. (see pic) The waistband is approximately 26" around, but it does have a little elastic in it at the back. The skirt has detachable waist ties. (can't find this one on Hello Lace ><)
$90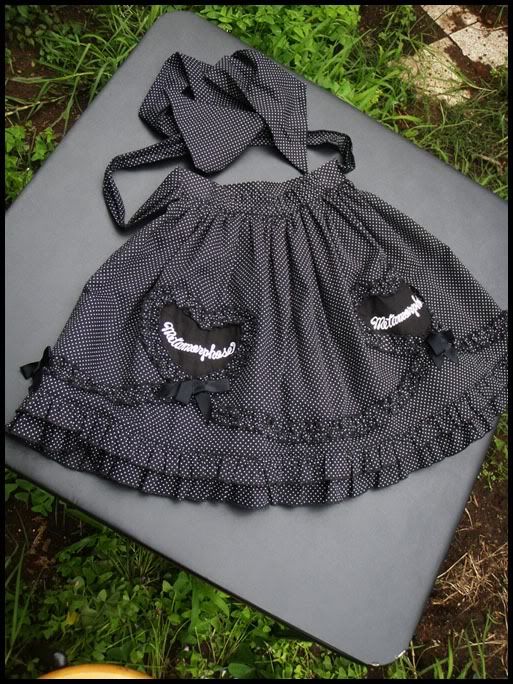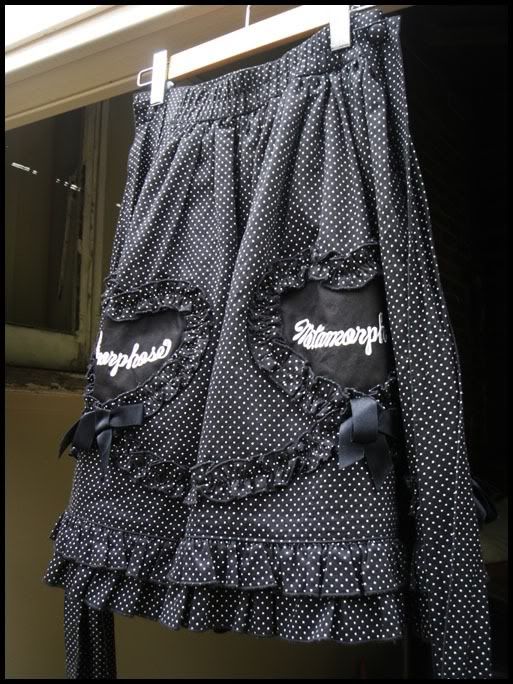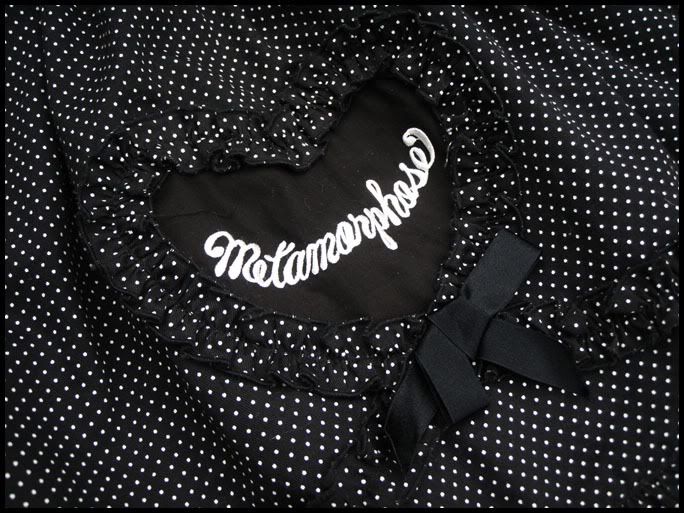 Here is where it is altered - The thread that the hook hooks onto has been moved from further up the waistband to the end of the waistband. At the moment when the skirt is done up, the stud is not used at all as the hook hooks right onto the end of the waistband. The thread could easily be restitched back into its original position.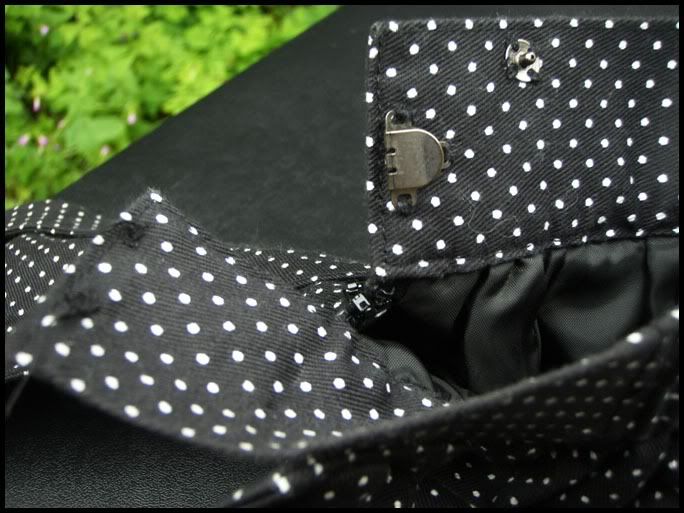 Comes with spare waist tie button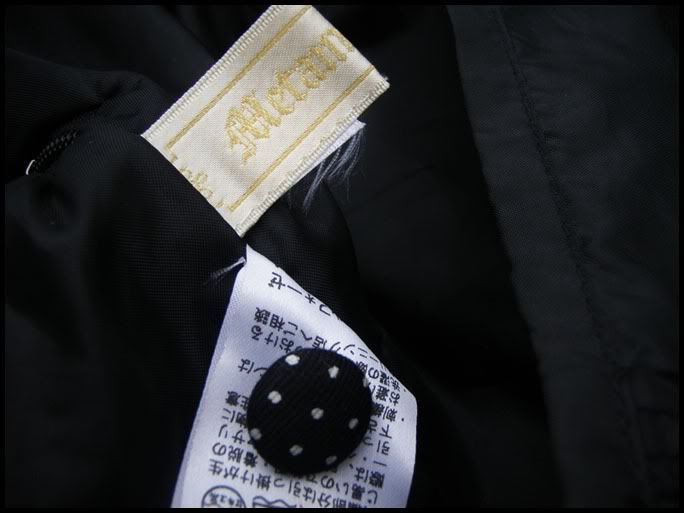 Worn pic (with BtSSB cutsew listed below)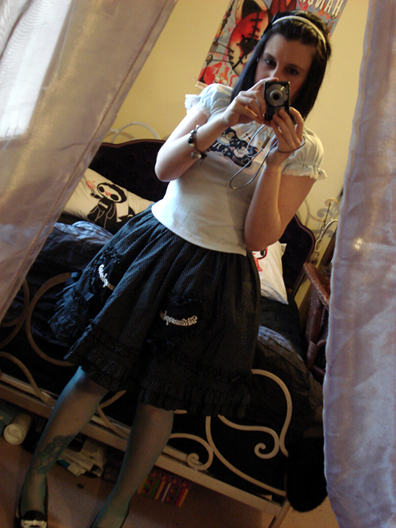 Baby, the Stars Shine Bright Alice in Wonderland cutsew
I am the second owner. I've only worn it once (inside). It's super cute *_* Hello Lace link: http://hellolace.net/wardrobe/baby-the-stars-shine-bright/type/cutsew-and-knit/item/140/
$40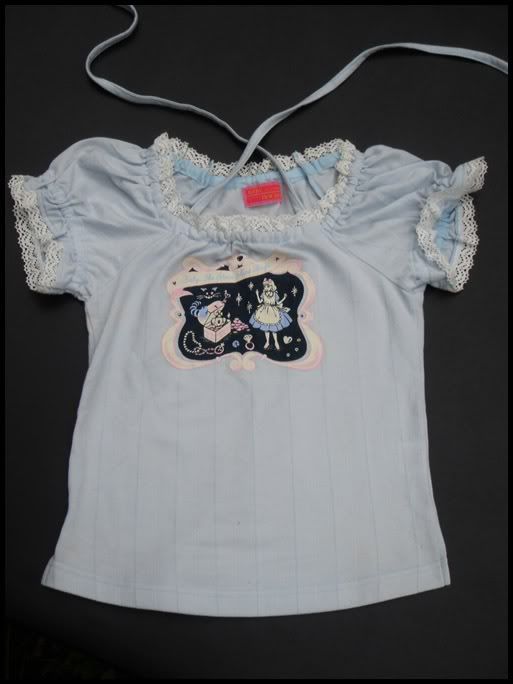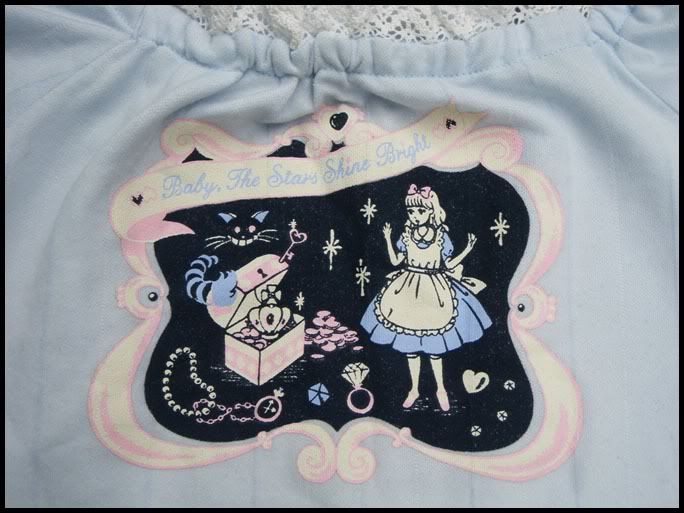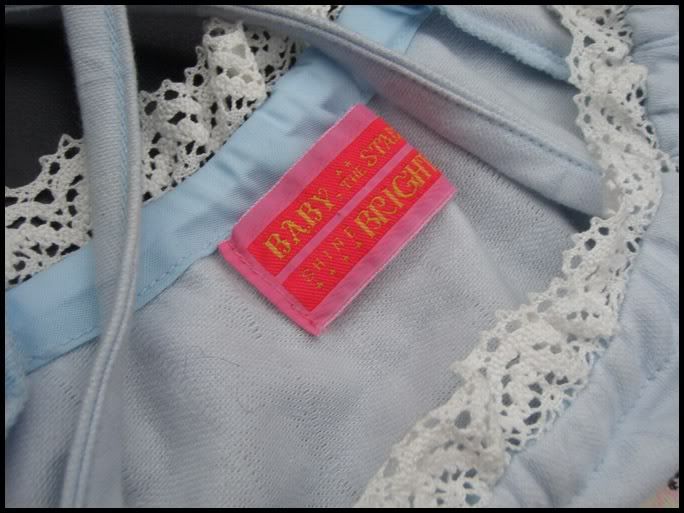 Worn pic ~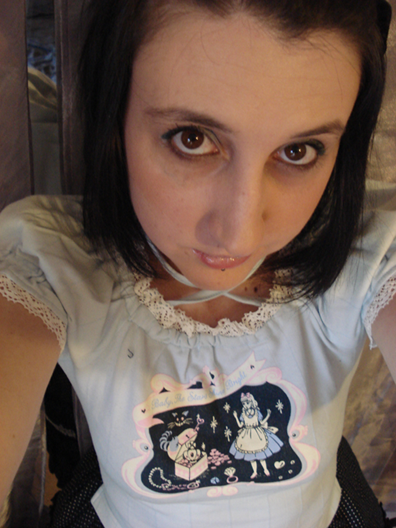 Angelic Pretty Wonder Cookie cutsew
I am the second owner. Only worn a few times. Also super cute >< I can't find it on Hello Lace but it is the same size as other tshirt-style cutsews there, i.e. 55cm length, 32cm shoulder width, 38cm body width, 13.3cm sleeve length, 13.5cm cuff.
$40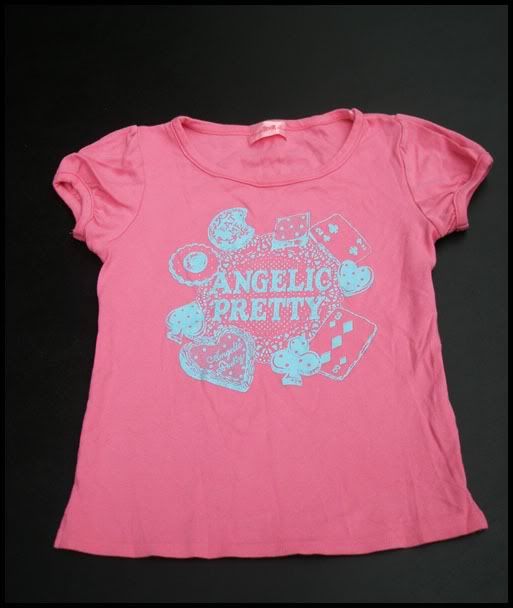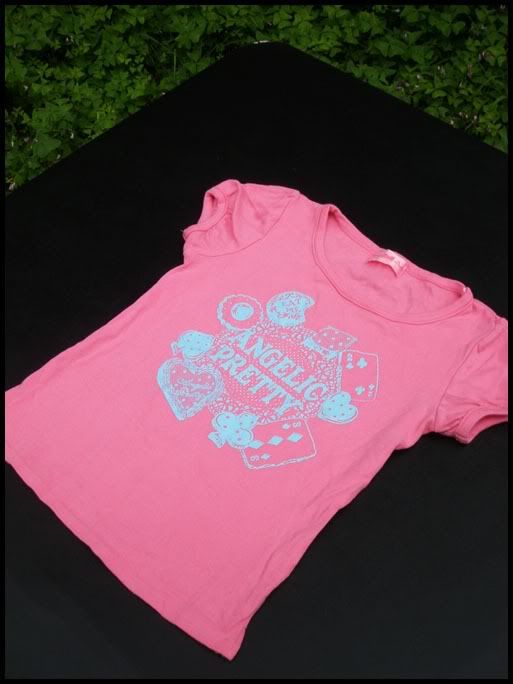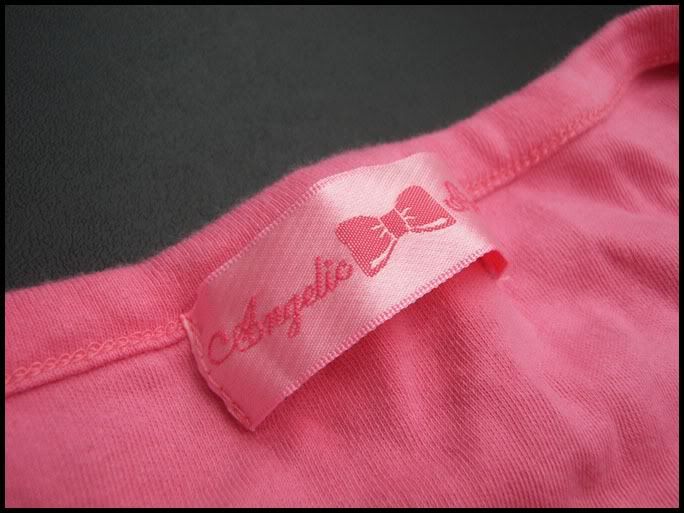 Worn pic ~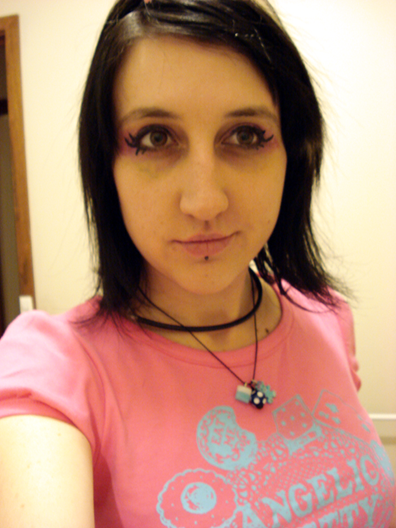 Thanks so much for looking!