EGLFEEDBACK PAGE
All items are from a smoke free home however, I do have cats.
I prefer paypal but may be willing to accept alternate forms of payment.
Measurements are amateur. Please allow for a small margin of error.
No trades at this time. I will consider holds.
Items will go to whomever gives me their paypal address first.
Feel free to make me an offer I can't refuse.
I will ship internationally at the buyers cost.
All items will be shipped out within one week of receiving payment unless otherwise arranged.
Additional photos can be provided upon request.
If I haven't left you feedback after a transaction is completed, please feel free to remind me. I admit that I'm not always the best at remembering to do it.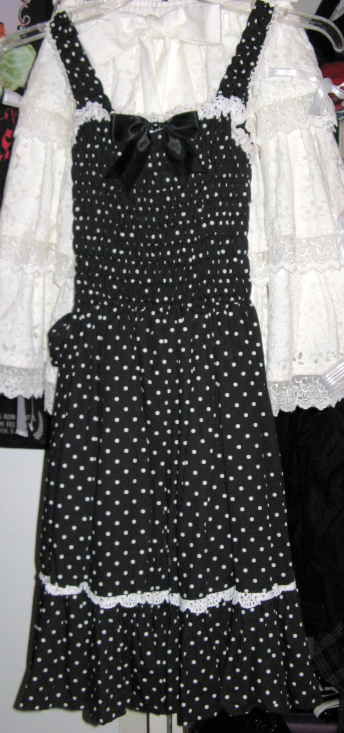 Carina E Arlequin bxw polkadot jsk
[back][tag]
Condition: Like new
Bust: 22-42in.
Length: 35.5in.
Price: $70 (includes shipping within the US)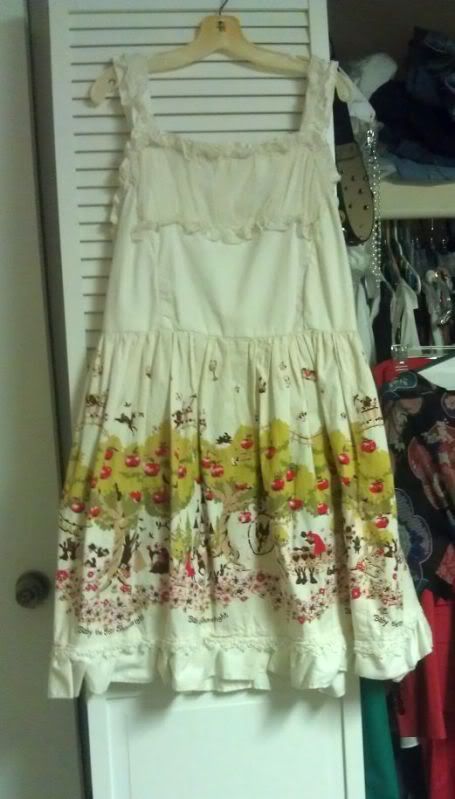 BTSSB altered Snow White Jsk
Bust: 42-46in.
Waist: 37in.
Length: 40in.
Price: $150 (includes shipping within the US)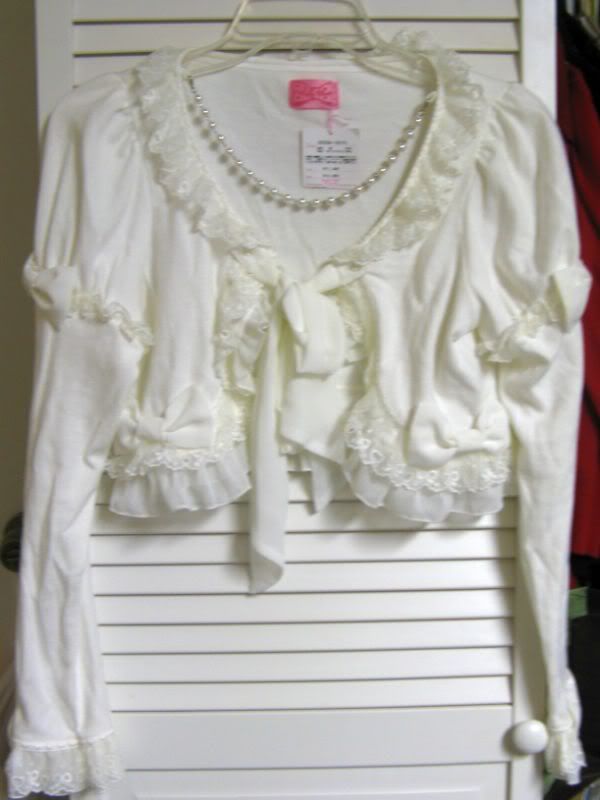 White Angelic Pretty bolero
Condition: New with tags
Bust: approximately 38in. The front tie ribbons & chain are detachable.
Length: 15in.
Price: $70 (including shipping within the US)



[Back view][Graphics on the back]
Algonquins hooodie
Length: 23in.
Width: 38-42in.
Price: $35 (includes shipping w/in the US)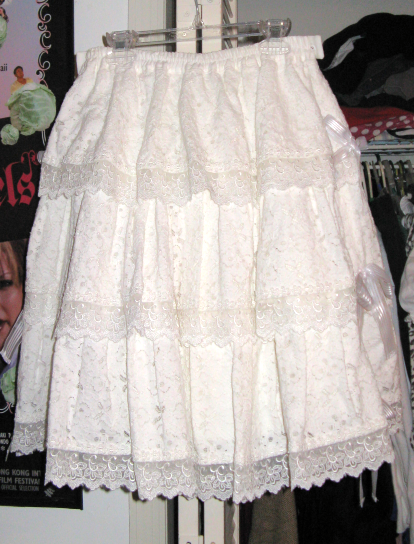 Non brand lace skirt in off white
[back][lining]
Condition: Like new; includes detachable waist ties & attached inner lining
Waist: 24-36in.
Length: 22.5in.
Price: $45 (includes shipping within the US)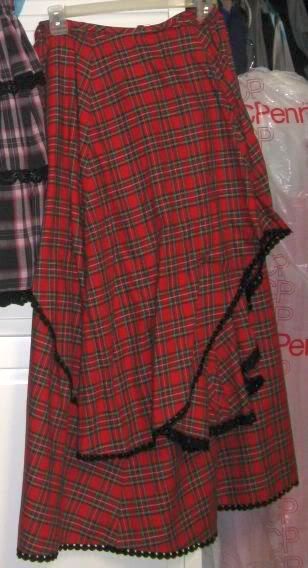 [Proof of possession]
Long plaid Metamorphose skirt with detachable overskirt
Condition: Excellent
Waist: 24-34in.
Length: 35in.
Price: $75 (includes shipping within the US)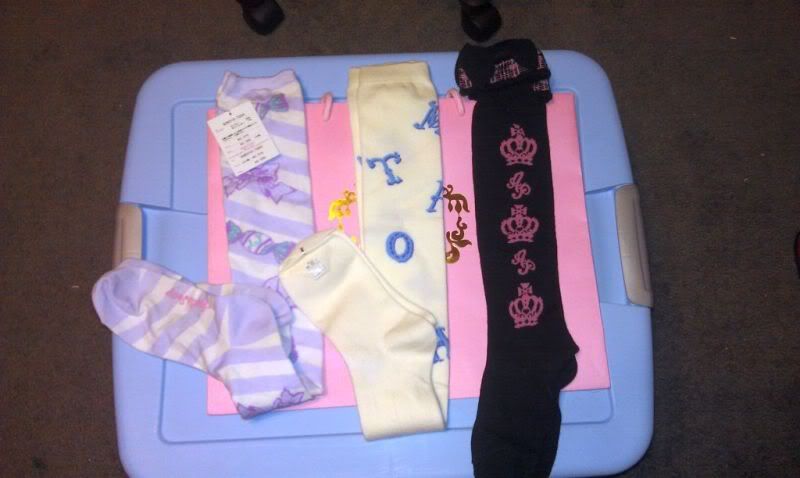 BNWOT Meta Alphabet socks $30 (includes shipping within the US)
Like new AP socks $25 (includes shipping within the US)
BNWT AP OTK Candy Border socks $35 (includes shipping within the US) [detail information] Sold & shipped

Metamorphose Candy Star Rabbit bow
[Print information]
Condition: Brand new with tags
Price: $45 (includes shipping within the US) Sold & shipped

BTSSB Sweet Check OP with matching bow
[Proof photo][Print detail]
Bust: 30-52in.
Waist: 32-48in.
Price: $150 (includes shipping within the US)
Condition: In excellent condition. However, the jsk is missing the waist ties. SOLD & shipped

Mashimaro Girl blue replica jsk
[lace detail 1][lace detail 2]
Bust: 40in. (can be made smaller with lacing in the back)
Waist: 38in. (can be made smaller with lacing in the back)
Length: 36in. (I'm 5'3" and wouldn't recommend this for anyone over this height.)
Condition: New without tags. There is a waist sash that is included but not pictured.
Price: $95 (includes shipping within the US) SOLD

Atelier Pierrot striped skirt
Condition: New with tags
Waist: 22-38in.
Length: 21in.
Price: $75(includes shipping within the US) Sale pending
The top layer of the skirt is deconstructed/unfinished as shown here. The second layer however is completely intact with finished edges. SOLD