Please read my T&C of sale before committing to buy <3:

1. Prices are in USD, includes shipping, tracking and PP fees
2. Accept Paypal Only
3. I am open to reasonable offers but priority will go the first person who leaves their paypal and is willing to pay the full price.
4. Please pay within 48 hours of invoice
5. Items will be sent out during the weekend, as I am currently staying in school
6. Shipping will include delivery confirmation, but once item is sent out, it will be in the responsibility of the postal service.
7. Please note that this sale is final, and I do not accept exchange or refunds

My feedback:
EGL Feedback: http://eglfeedback.livejournal.com/951194.html
Ebay Feedback
Hey everyone, I'm selling some of my stuff because they're too big for me now, I love these dresses and I'm really hoping to get a new, better fitting home for them! All items have to go!
I neither smoke nor have pets, all dresses are cleaned and steam ironed before sending out :)
1. Cat OP (L061)


Price: $40 including shipping, tracking and PP fees
Size: 2L (unavailable on website, size M selling for $33)
Colour: Sax


Measurements from website:
Bust: 94-102 cm
Waist: 72-82 cm
Length: 96cm
Shoulder: 43cm

Condition:
1. Some signs of wear, a slight fading on the gold foil print on the ribbon of the parcel click the link below for image of wear.
2. Heart shaped buttons on bodice have been removed
3. Worn about 4 times, I love this dress to bits its got a beautifully shaped skirt! Sadly I can't work it, so I sell!
Click to view print fade

2. Bodyline sailor OP (Costume295)
Price: $45 Includes ship, tracking and PP fees (this dress weighs heavier)
Size: 2L (this size is unavailable on bodyline, other sizes going for $33)
Colour: Sax blue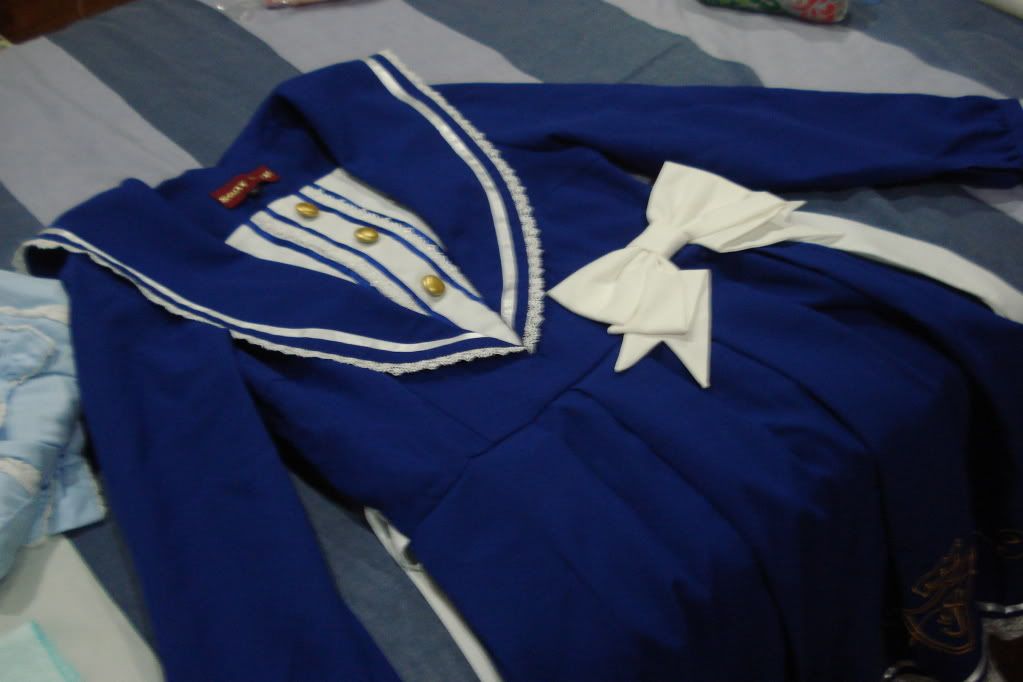 Measurements according to website:
Bust: 100cm
Waist: 84 cm
Length: 96cm
Shoulder: 40cm
Sleeve length: 62cm
Does not have shirring.

Condition:
1. Very good, almost original condition as I have only worn it twice, and then only for 3 or 4 hours.
2. Front bow is detachable and is included :)
3. Only concern is the gold buttons, there is a slight fade to them which can be seen in the links below, but they arrived to me that way!

Button 1 Button 23. Blouse L108
(Sold, thank you!)
Price: $36.5 includes shipping, tracking and PP fees
Size: 3L (Unavailable on website, black version selling for $39)
Colour: Off white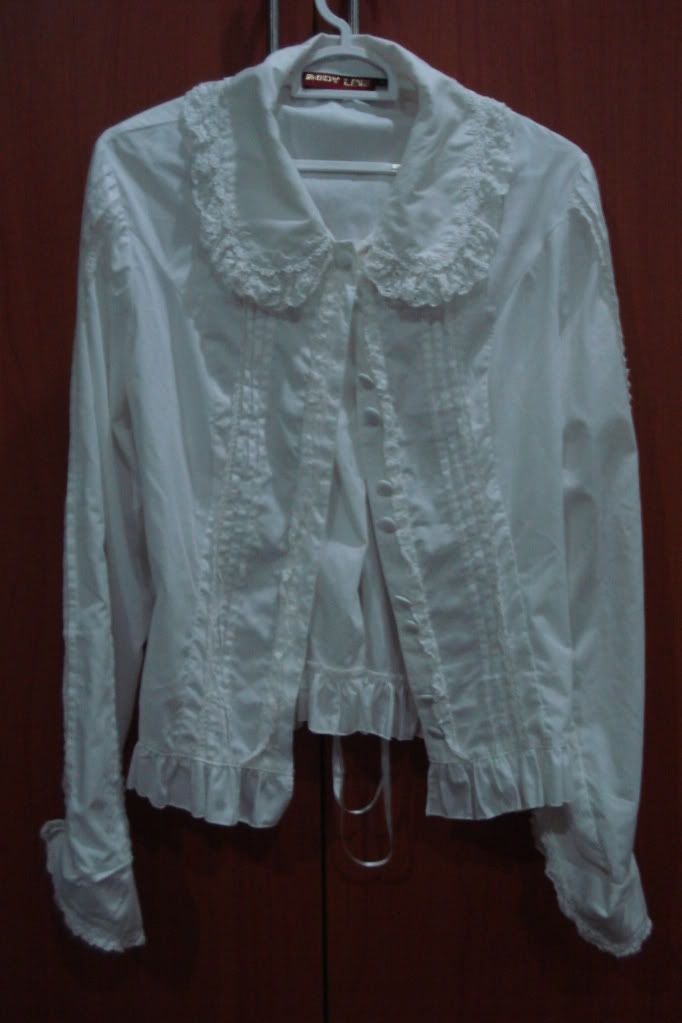 Measurements according to website:
Bust: 99cm
Length: 58cm
Shoulder: 38cm (my own measurements say 41.5cm)
Sleeve length: 60cm

Condition:
1. Like new! I've only worn in once in my life for 4 hours. I have more pics of the blouse construction, please click the links below! :)
Sleeve
Hem
4. Black Corset,
(SOLD)
Price: $27.5 including ship and track, and PP fees
(I got this at ~$35, this is NWOT)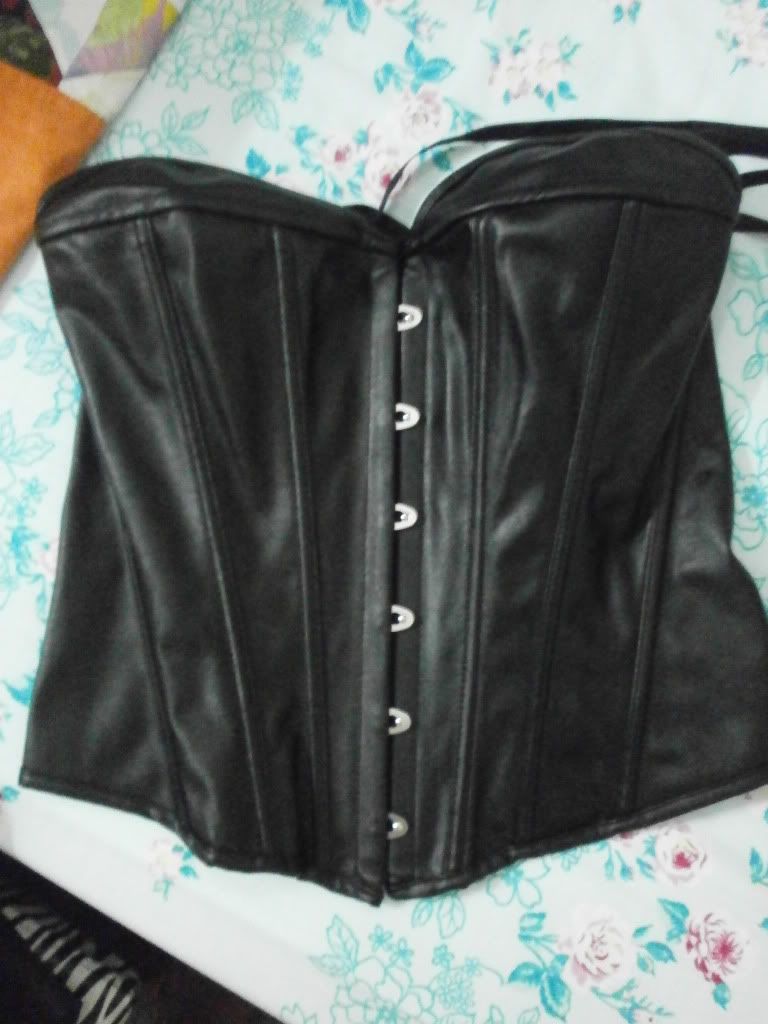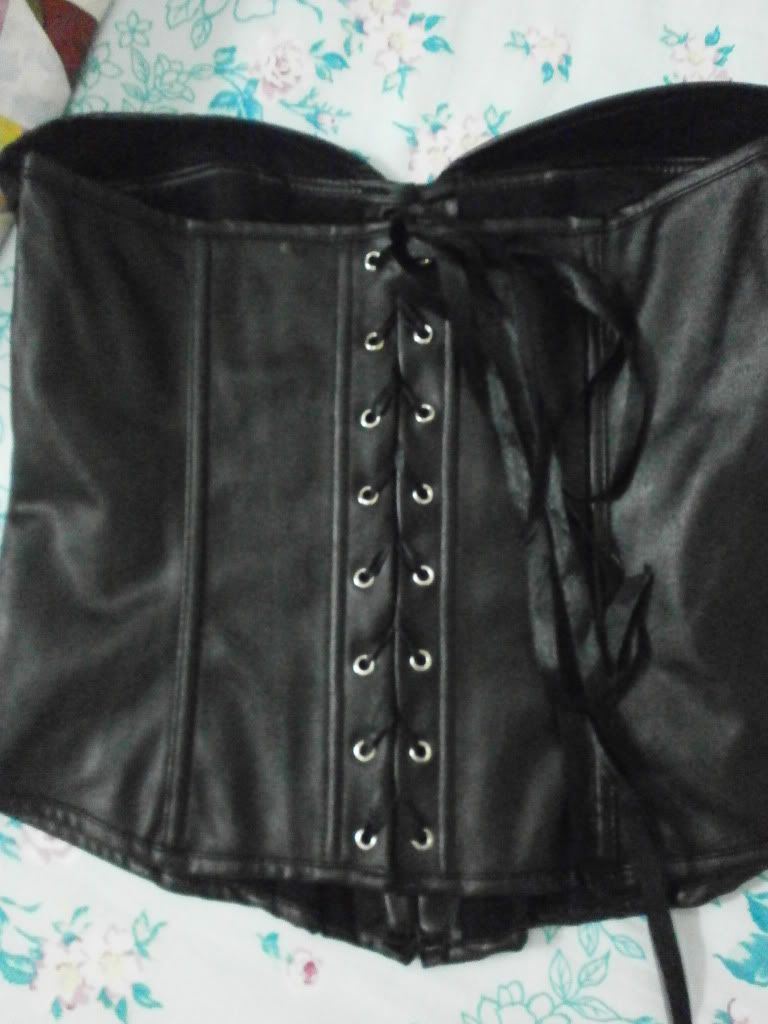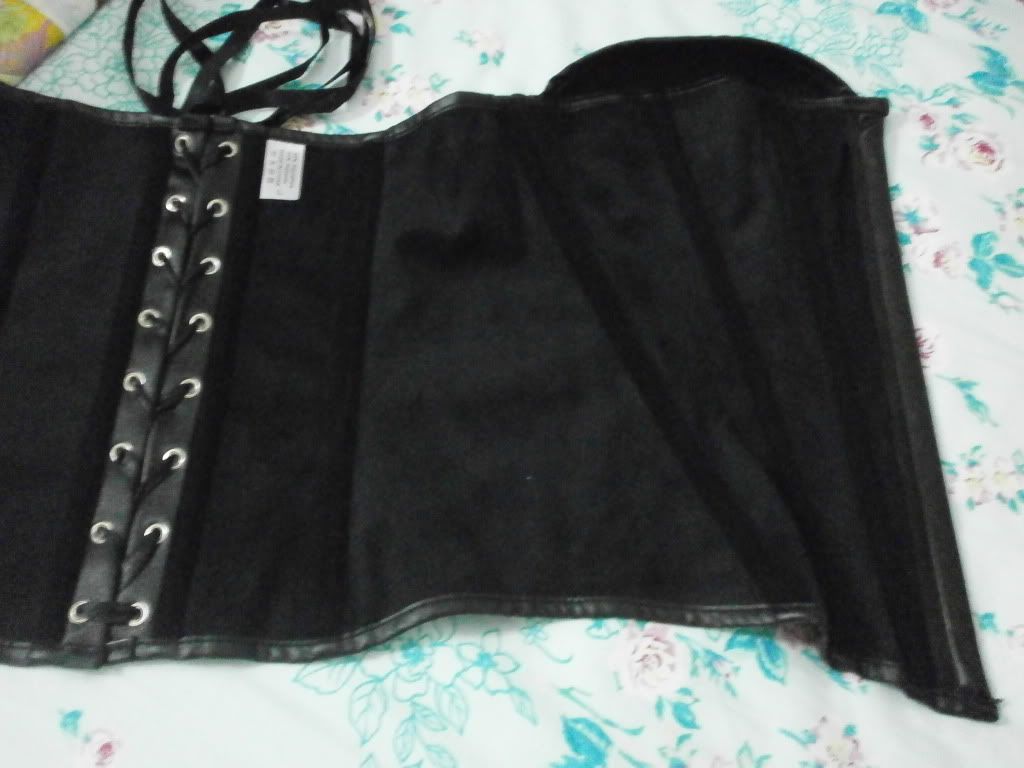 Measurements when laced up closed
Bust: 88cm
Waist: 68 cm
I would recommend this for people with measurements ~3-5 cm more than the stated measurements because it laces up closed on me and is quite loose, and did not look nice without any gap at the back. Gives a nice V shape in the front

Condition:
1. Like new! only tried on twice, does not flatter me as I got a size too big :(
2. Made of matte PU, plastic boned. , 10 panels
Please feel free to ask me any questions regarding the items
Thank you for looking!
<3