Feedback: http://community.livejournal.com/eglfeedback/926141.html

- Prices are in USD.
- I accept Paypal only.
- Shipping price is NOT included.
- I'd rather not do holds unless a reasonable, non-refundable down payment can be put down first.
- First user to leave Paypal address and is able to pay immediately gets priority.
- I reserve the right to not sell to those who have negative or no feedback.
- I have cats and rabbits, but they are not allowed near my clothes. Still, be wary if you have allergies!
- I weigh items on a scale at home to determine shipping costs and I will round up. If I accidentally overcharge you for shipping, I will refund you after I get the receipt from the post office.
- Tracking is free (US buyers only), but please inquire if you want signature confirmation ($2.05 for US buyers) or insurance! I will not give you signature confirmation or insure your package if you do not ask!
- I'm not responsible for any packages lost, stolen, delayed or damaged.
- No returns/exchanges.
- Do not PM me. Sometimes I don't receive them, and if I do get them, I'll just tell you to post here.

~*~*~*~

Direct Sales:

FanplusFriend Enid OP Replica | $95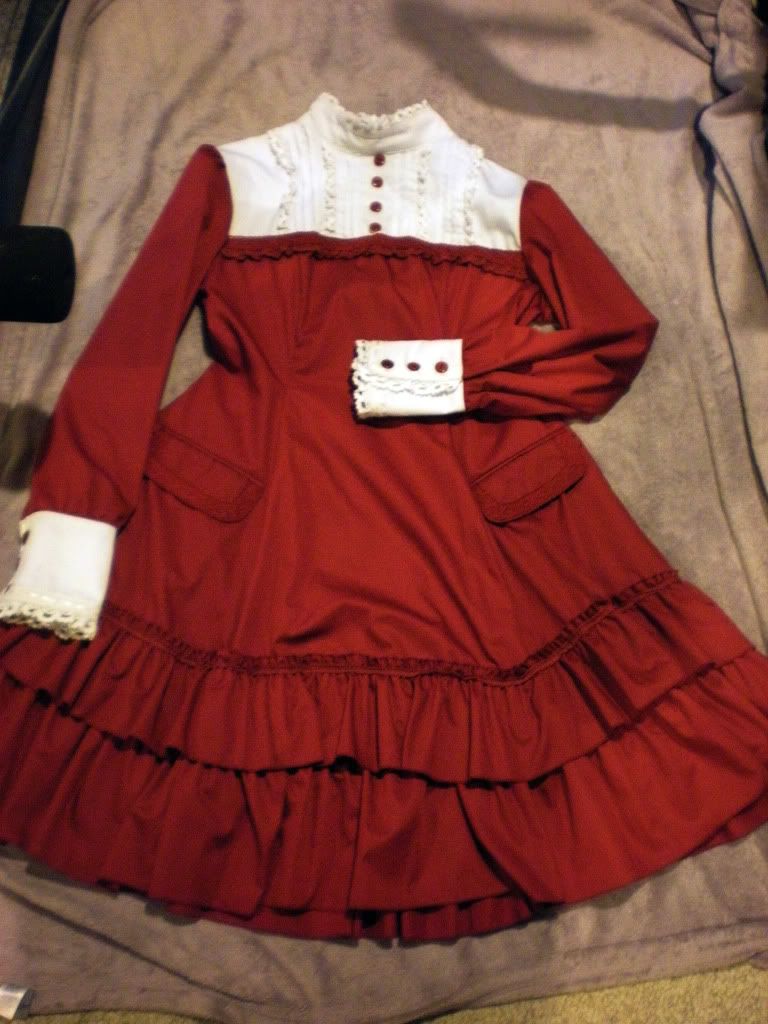 I have only tried this on. I would actually have loved to keep this piece; it's well-made and a great wine color, but it was a victim of F+F's wonky sizes and is too large on me =/ It is a replica of Mary Magdalene's Enid OP. Pockets are fake and there are no waist ties and no corset lacing. Zips up the back.

Would most comfortably fit a 36-38in bust / 32-34in waist.

~*~*~*~

Bodyline Ribbon Cutsew Blouse | $32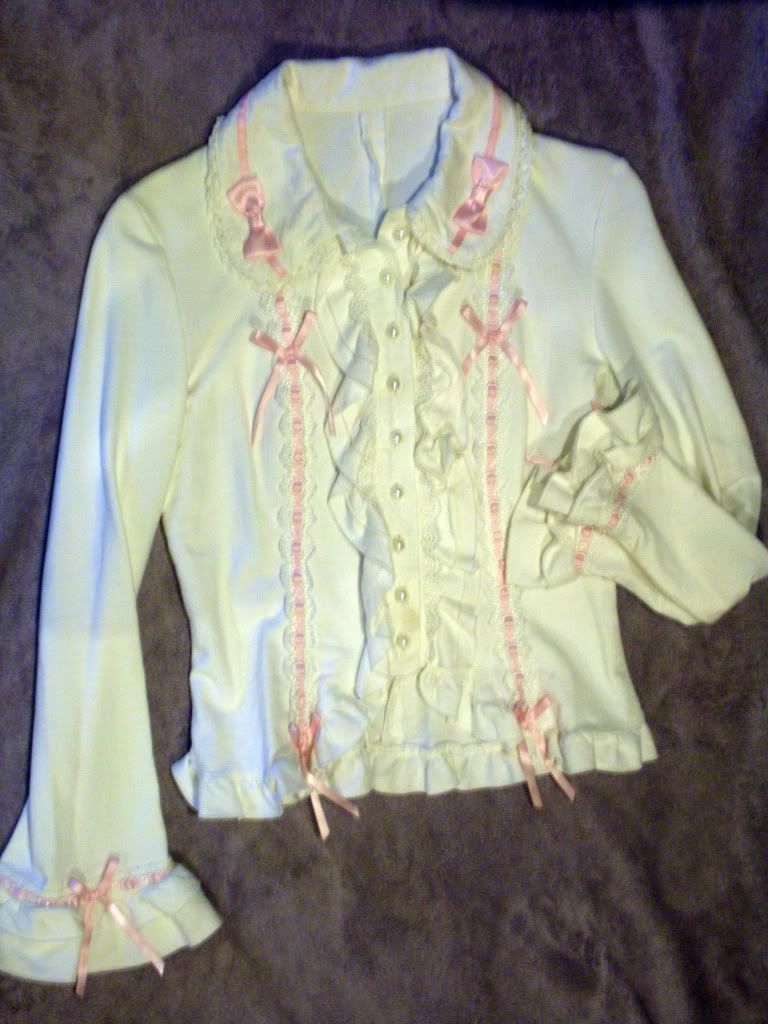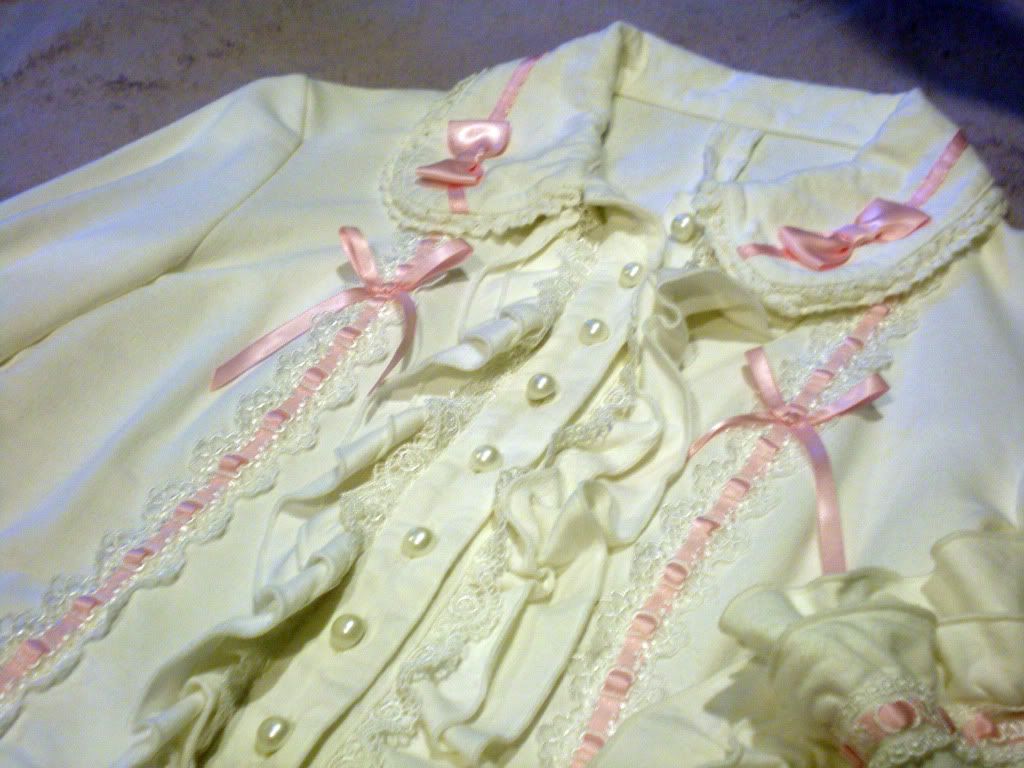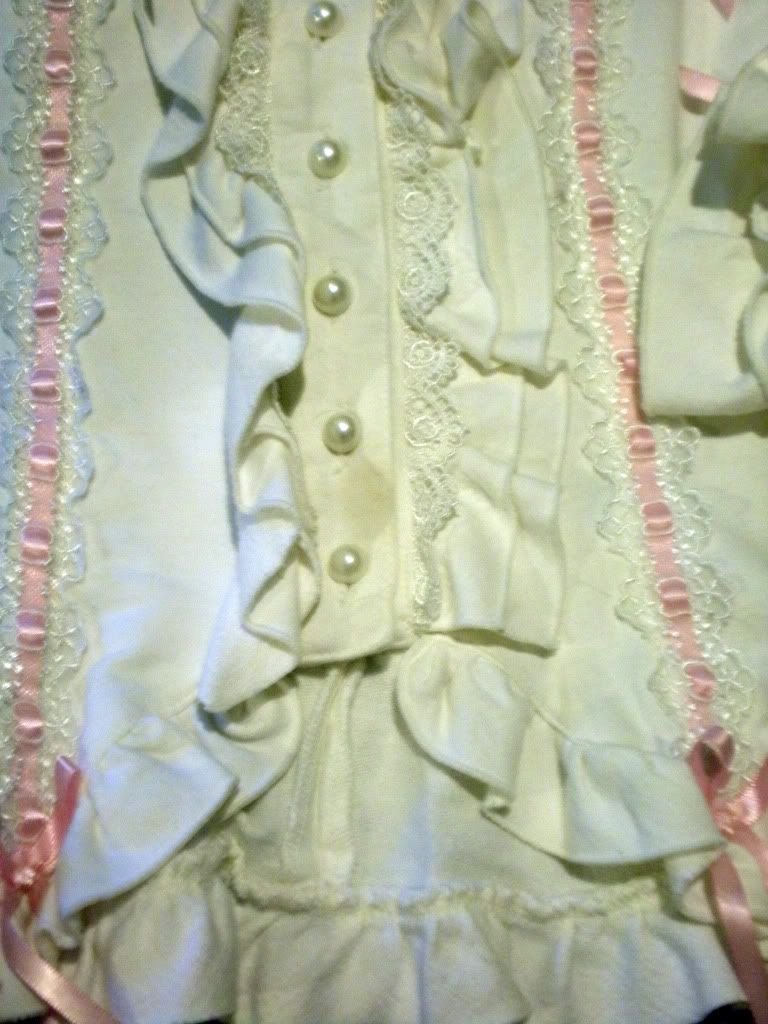 Worn once. Very adorable, but I have a 35" bust and the buttons pull at the area. Can be worn as a blouse or cardigan. It is cutsew material and is very soft! There is a thumb-sized smudge between the two bottom buttons (as you can see in the above pic). I haven't tried to clean it myself.

Max measurements are 34in bust and 28in waist.

~*~*~*~

Bodyline Lovely Poodle Set (Skirt & Socks) | $40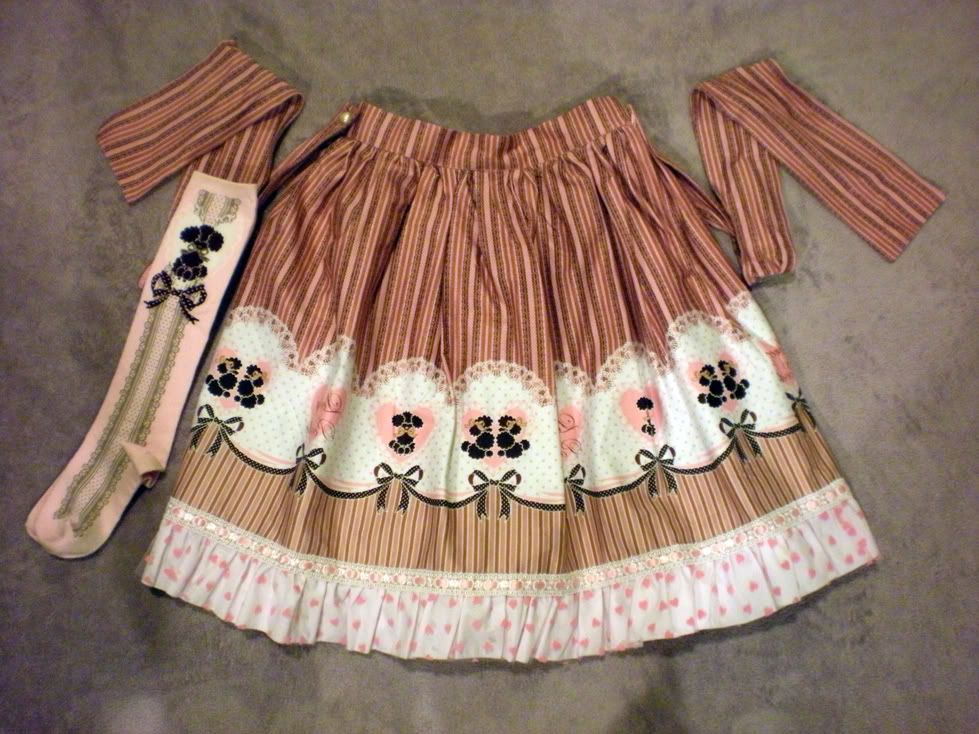 Both socks - Closeup of both feet - Toes 1 - Toes 2

I will not split the set.

I bought these brand new from BL's website about a year ago and wore them twice. I'm selling these because I've grown out of love with them and haven't worn them in a very long time. The skirt has no flaws from what I can tell, and the knee-highs are slightly dirt-stained; the largest patches being around the balls of the feet and then a small, light patch on the heels (see photos for details). Both items have been machine-washed.

Max waist: 30in

~*~*~*~



Direct Trades:


These are items that I'd much rather trade for because I still like them and could get some more use out of them. However, I'd gladly trade or partial trade these for anything listed on my previous WTB post here.

Bodyline Red Cake Skirt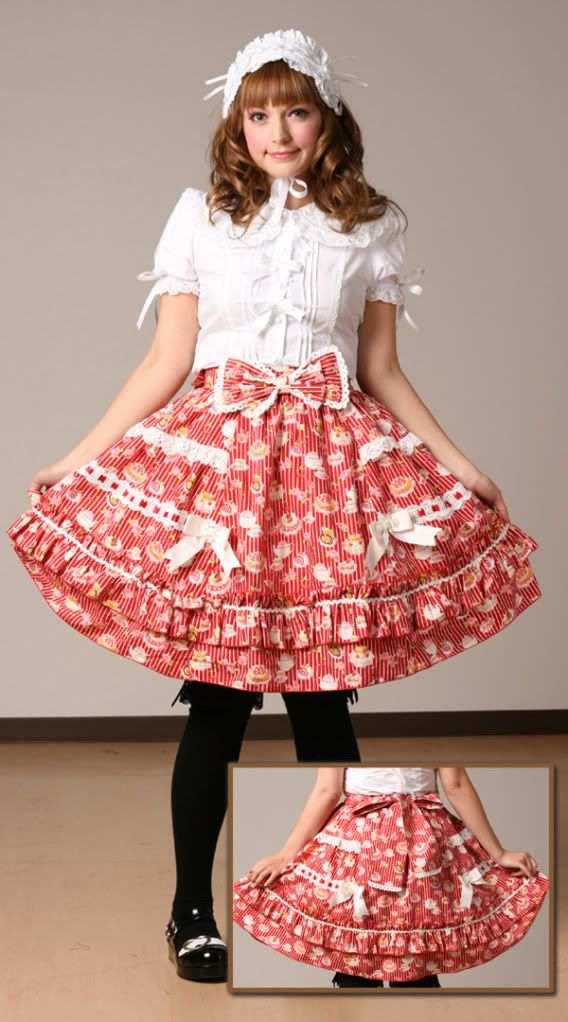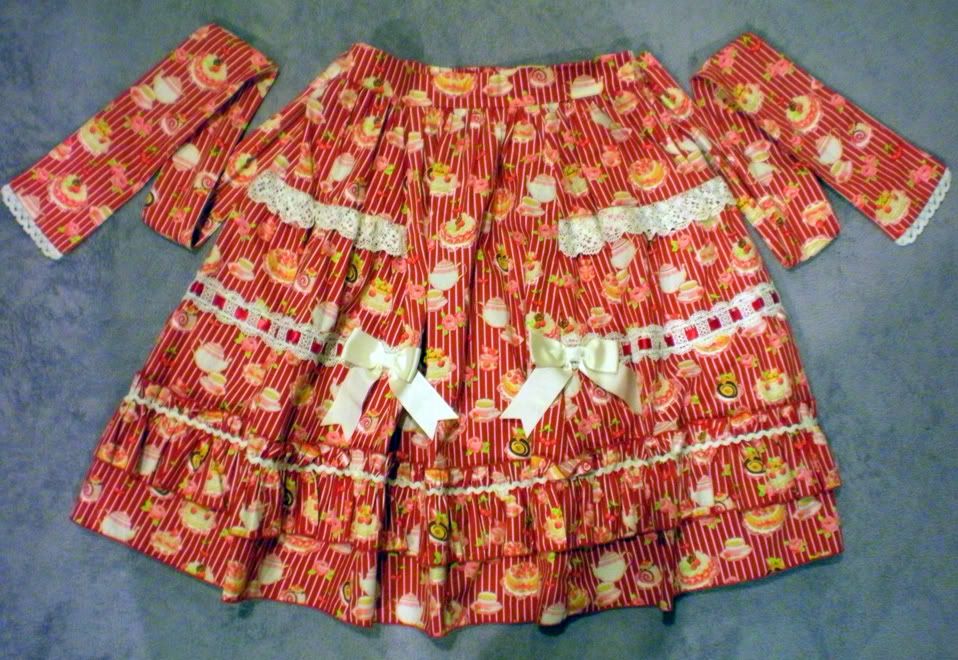 Adorable cakes & other assorted desserts print. Worn 3 times, no visible flaws. Pin-on bow included; I just forgot to photograph it!

I'd love to trade this away, but if I get an offer of $40 I'd be willing to sell it.

Max waist: 30in

~*~*~*~

BL Strawberry Bustle Skirt, BL Strawberry Bag, Strawberry Socks, & Strawberry Hair Ties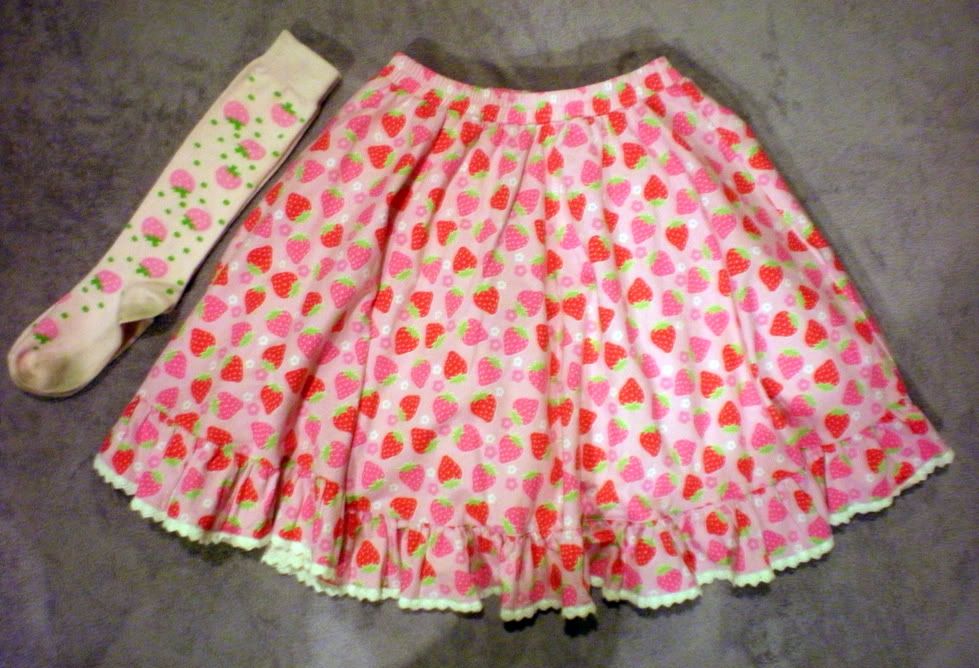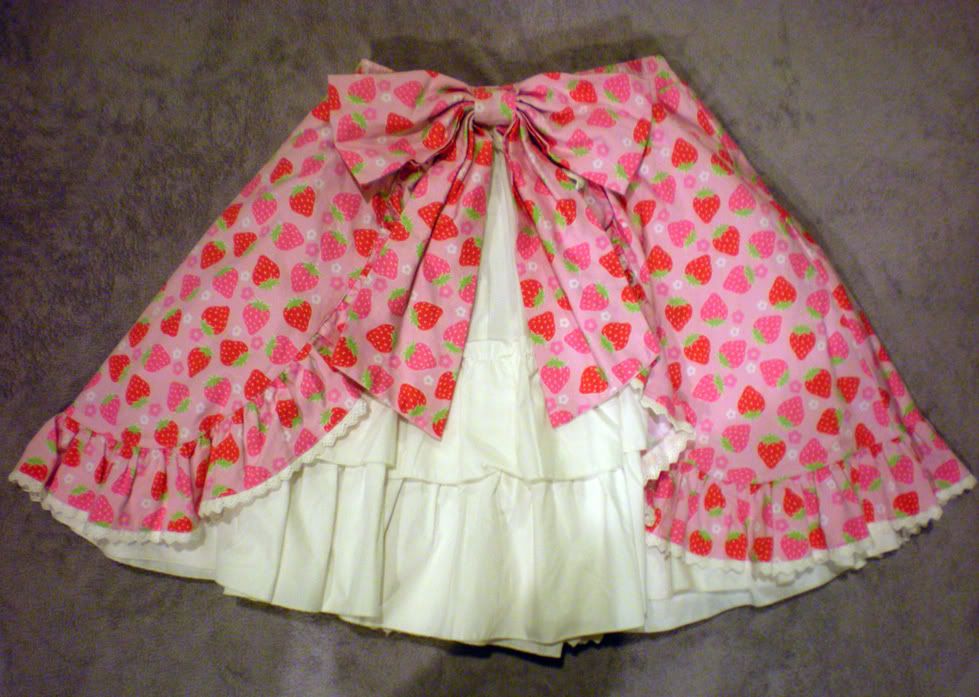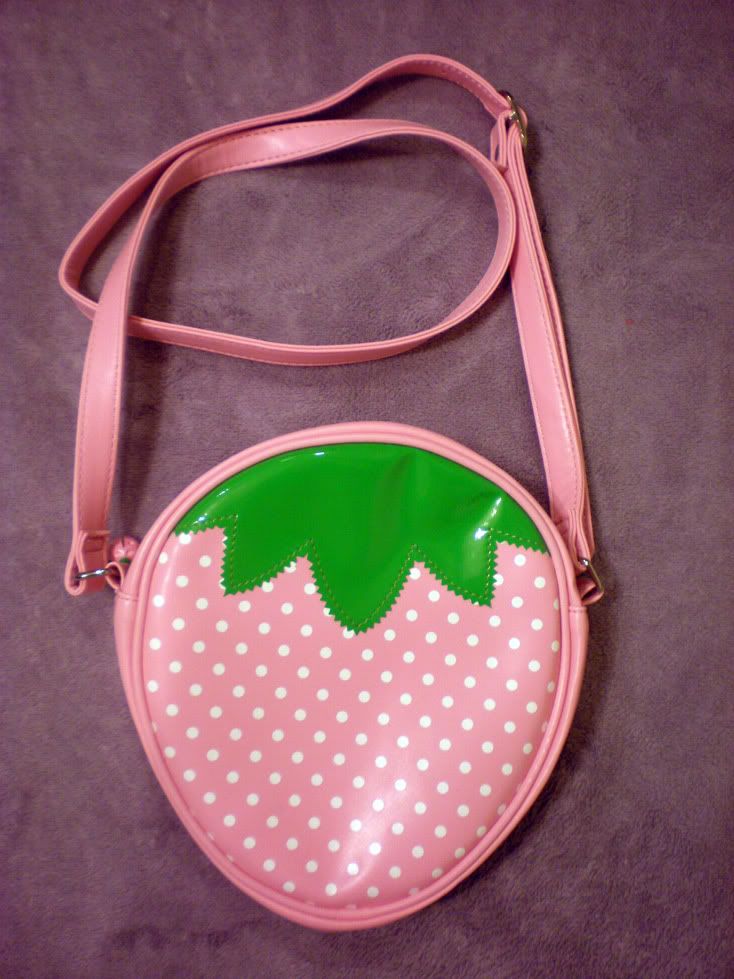 Both socks - Closeup of feet

Skirt, bag, and hair ties were bought brand new from BL's website about a year ago. The skirt is bright and has a cute strawberry print with a beautiful bustle back. It has no visible flaws and just needs a bit of ironing. The bag also has no flaws and comes with its original strawberry bell charm. Hair ties have never been used.

The knee-highs have dirt stains on them, the darkest, largest patches being around the balls of the feet, and then there are lighter dirt stains leading to the heel (see photos for details). Skirt and socks have been machine-washed.

I'd love to trade these away, but if I get an offer of $75 I'd be willing to sell the set. I currently have an offer on the bag and hair ties, so if I have a taker for the skirt and socks I can split the set and sell it.

Max waist: 34in

~*~*~*~

Thanks for looking!