Hi everyone!
Before you buy please read carefully!
I only ship to Canada an US because i had too much trouble with lost and damaged packages when i shipped my stuff to international buyers so sorry for that.
I'm as well not responsible for lost or damaged packages.
Prices doesn't include shipping.
My prices are in CAD.
Priority goes to buyers who can pay full price.
Also be carefull if you're allergic to cats since i have two fluffy furball!
And if you buy now there might be some delay for me to post them because of my work/postal service bad timing!
And if you need more info or pictures just ask i'll be happy to answer you!
Here's my feedback page : http://community.livejournal.com/eglfeedback/1123517.html

Proof!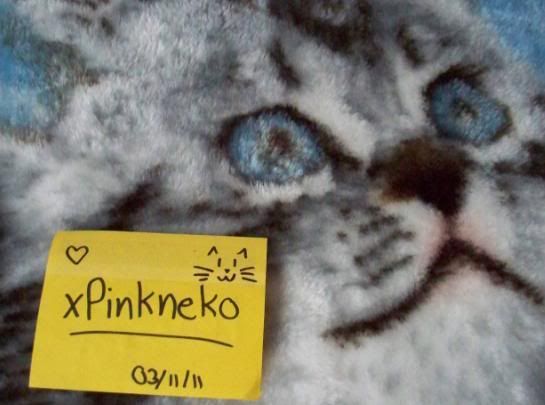 Angelic pretty!

Marine parka 84$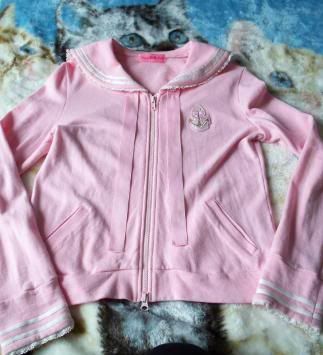 BackLogo
Only weared two times! Still in great condition!
Bust-36" Waist-36" Length-20" Arm length-25"

Kidsyoyo Ap replica hoodie 44$


BackExtras
Only tried on! It's such a great quality and it's so warm!
Comes with a bow and extra buttons.
Bust-36" Waist-34" Length-21" Arm length-22"

Infanta cutsew 20$


Print closeup
New, only tried on.
Bust-34" Waist-28" Length- 19-20"(with lace)


Gothic lolita punk poofy skirt SOLD!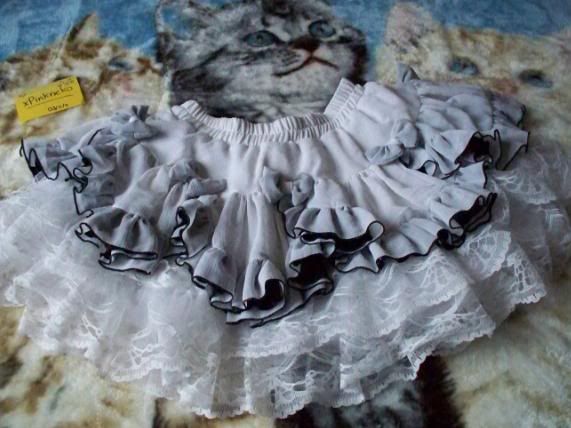 Closeup of the fabric
Bought a long time ago and weared two or three times. Very uber poofy due to 4 layers! Dot fabric wich is really cute. Still in great condition!
Waist-26-40" Length-14"


Handmade!
I'm not an expert!
These are just things i kinda "practiced" when making them.

Pony and rainbows! I have two of these! 20$

Print closeup!
Bow

I felt in love with the fabric! The stars have glitters on them!
Come with removeable bow! And plus size/tall girl friendly!
Waist-26-54" Length-19"

Bambi skirt! 16$


Print closeup
Sadly didn't had a lot of fabric so it turned a tad shorter than expected! but it's great for casual look!
Waist-32-44" Length-14"

Thank you!