Hey everyone, I'm looking to sell my Angelic Pretty Fruit Parlor JSK and Socks set in blackxpink and my Dreamy Dollhouse JSK and Headbow set in mint.

I love these to death, but unfortunately my style has changed to something a lot more dark (and I don't suit pastel colours like I'd hoped…) so I have no need for it 8D

Information
# Paypal only, please!
# I ship from the UK, prices are in GBP (£)
# I am the second owner of both items.
# All items have been washed and ironed!
# First come first served, sorry!
# I'm looking for a quick sale!
# My egl feedback is here.
# Any questions, don't be afraid to ask!



AP Fruit Parlor JSK + Matching Socks in Black/Pink
SOLD, THANK YOU!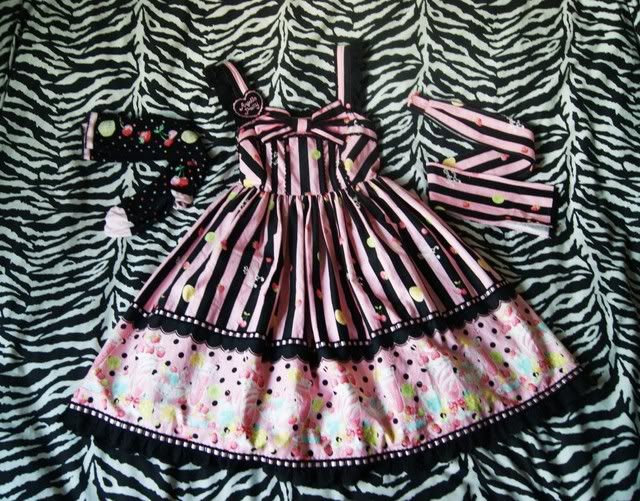 Comes with Angelic Pretty brooch, detachable waist ties and the socks.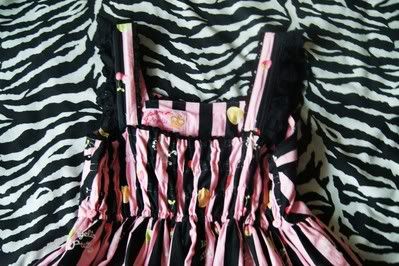 Dress is high-waisted and has full shirring at the back and so can fit a range of sizes.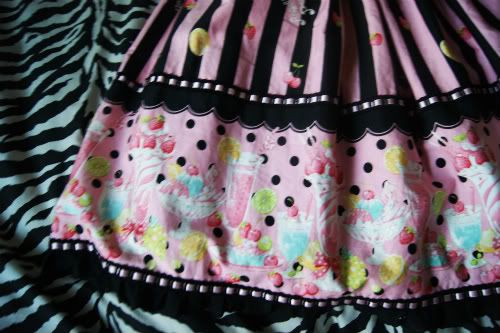 Close-up of print. It's adorable and has glitter!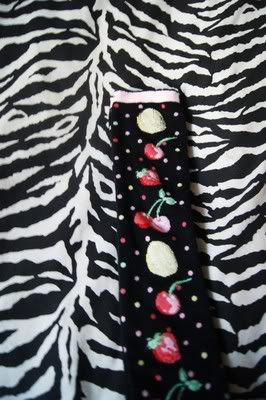 Shot of print on the socks. It's also worth noting the socks are actually really soft and comfortable to wear, unlike the stretchy ones AP seem to do now with their prints!



Some of the lemons have black parts, not sure why but these are how I received them.



Slight wear on the Angelic Pretty logo on the bottom.

And this is it worn 8D


AP Dreamy Dollhouse JSK and Headbow in Mint
ON HOLD!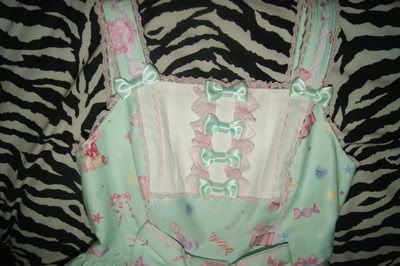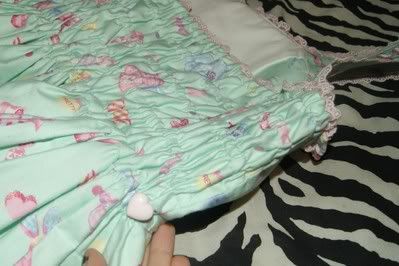 Extremely cute detail on the front. Back is fully shirred and so fits a range of sizes.
Cute little heart buttons for the waist ties. ♥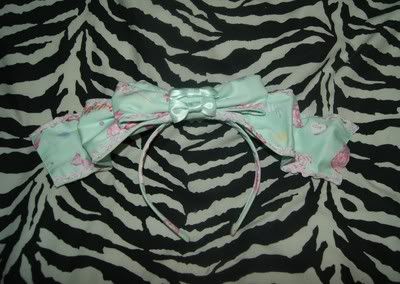 Comes with headbow and waist-tieeesss. Headbow has wire in it so you can mould the shape to your liking!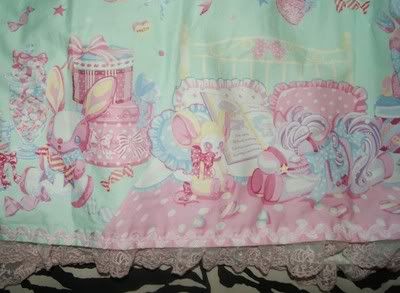 Close-up of the adorable print – it's glittery! And of course, a shot of standard AP lining 

Aaaaand this is it worn! 8DD
(Sorry about the mis-matched socks, haha! This was from when I first received the JSK and was comparing the two!!)

Thanks for looking!