Hi everyone ~~

here is my EGL Feedback : http://eglfeedback.livejournal.com/742792.html

I bought the Silent Moon OP long version in black/silver last summer in MaruiOne Shinjuku because I wanted some new feel to my wardrobe and the long dress was perfect for that. But now, I find that I do not have many occasions to wear it because of the lenght, going to school everyday and all that. I has been worn twice and has been washed carefully by hand. I Still have the tag but it is not attached.
My picture :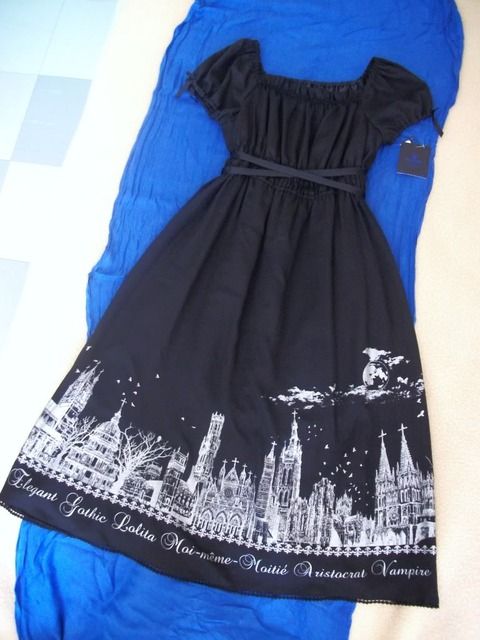 I would like to trade it for the SHORT OP (not JSK as it would not fit me) in black with either gold (1st choice) or silver version print. The long version was something like 20$ more but I am NOT asking for more money for this trade. Each of us would just pay the shipping to the other, period.

I will not sell this dress as I really want to keep the Silent Moon print, I just don't want my long OP anymore. Unless you want to sell a golden silent moon to me and I can find a buyer for my dress, but that is not priority and will look at trading way before thinking selling it.