my feedback: http://eglfeedback.livejournal.com/547350.html
I reserve the right to refuse to sell to anyone with bad feedback, etc.
I am not interested in trades at the moment.
Item goes to the first person who leaves their paypal address for the full price!
I ship from Brooklyn, NY, USA
Shipping is not included
If you have any questions don't hesitate to ask, and i will try to be as helpful as possible. :)



Metamorphose Coat
$135
This is a Beautiful coat that I bought new from Meta. Worn only twice, it's very comfortable and can fit a huge petti. It is perfect for the fall and spring, but there is enough room to wear a sweater underneath for colder weather. The fabric is a really nice pink twill, with tiny flecks of darker pink and white. There is also a fully removable ruffle on the hem. No flaws.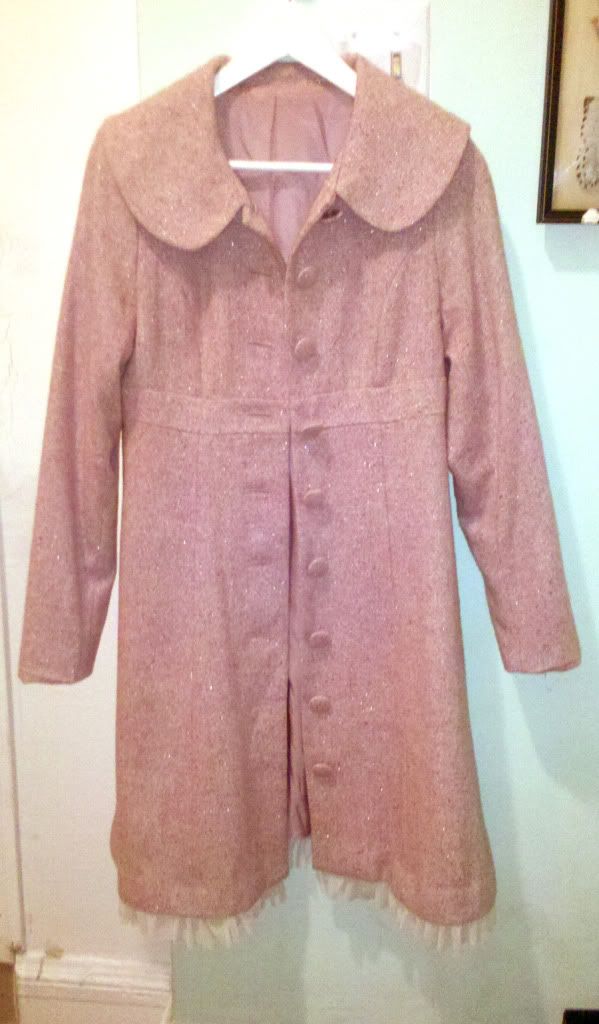 Baby the Stars Shine Bright Fruit Tart Embroidery JSK
$120
This Dress is seriously beautiful. The pattern is embroidered in rich chocolate thread. I bought it used, but have never worn it out, unfortunately, i don't think the color suits me, which is really a shame because i'd love to keep it. There are no flaws to my knowledge.
hellolace link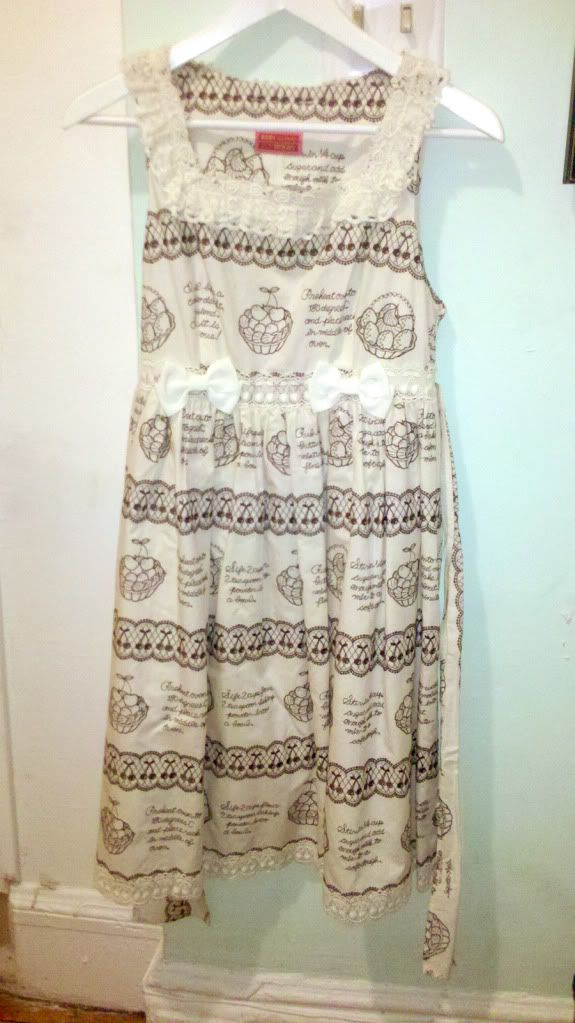 Heres a link to an older sales post with BtSSB shoes, and an Innocent World Skirt still available!
click click click