-EGL Feedback (+26, 100% Positive)
-Shipping from Toronto, Canada
-Prices are in USD
-Paypal fee and shipping is NOT included.

Please ask for a shipping quote and include your Zip/Postal code.


-I ship internationally.
-USA buyers have priority because its cheaper to ship there than within Canada..
-Available for local pickup in Toronto.
-Smoke and pet free home.
-I accept Paypal and Email Money Transfer.
-Items go to the first person who gives me their paypal address and can pay full price.
-I reserve the right not to sell to persons without an egl feedback page.
-Sorry, no holds.
-Invoices must be paid within 24 hours.
-Not responsible for lost packages if you purchase un-tracked shipping.
-I will consider reasonable offers, but priority will go to whoever will pay full price first.
Shipping Info: Packages will be shipped with standard, non-tracked, airmail postage. If you need tracking, it costs quite a lot more, please ask. Tracking is only included for Canadian buyers.

DT Info: I will consider trades for everything except the strawberry ribbon set, but ONLY from gothic brands: h.naoto, BPN, Putumayo, Peace Now, Stigmata, etc. I am NOT looking to trade for sweet stuff.



Honey Blonde Wavy Wig
Back view
Bought it from ebay. Worn a few times, washed with wig shampoo and re-styled. Heat resistant on low temperatures. Excellent condition!
$25 + shipping
Gothic Two Tone Crimson & Black Wig
75cm long wig with blunt bangs. Adjustable wig cap.
Superior quality and softness, this wig is from my newly re-modeled Facebook shop
'CosQueen'
.
Heat resistant up to high temperatures
, and made with a thick weft.
I will be accepting custom colored orders soon, as well as lolita wigs with clip on falls.
The page is still under construction but please 'like' it to keep up with updates!
$40 + shipping
BBTSSB Creamy Soda Pop OP Set in Mint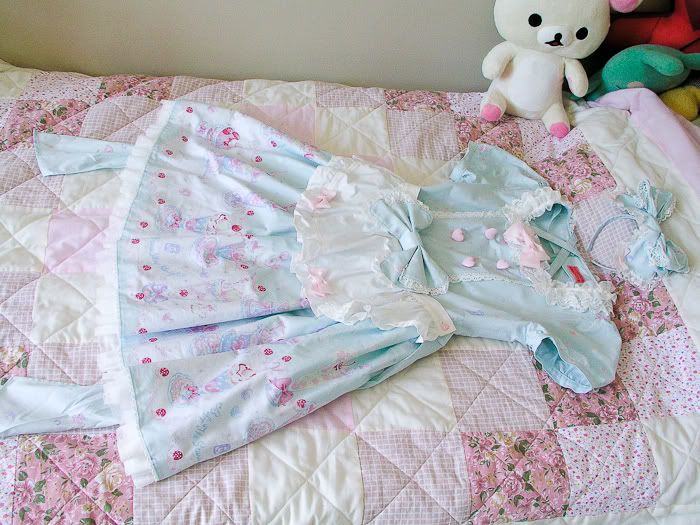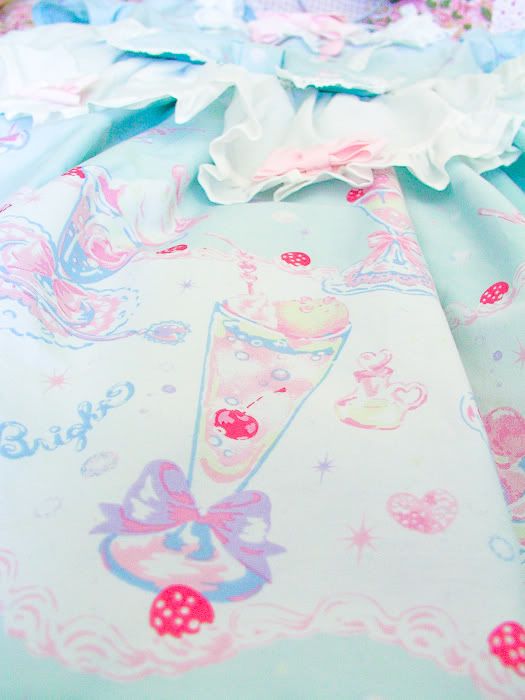 Worn once. I love this dress, I really do... but it must be sold T_T
Excellent condition, no flaws. Comes with headbow.

$350 + shipping
Will accept payment plans.
Sweet Strawberry Ribbon OP Set in Pink
The set includes the dress, headdress, and socks. Selling this for a friend. Worn only once and in perfect condition. Will not split set.
Measurements:
89cm length, 36cm shoulder width, 90cm bust, 70cm waist, 17cm sleeve length, 28cm cuff