* I'm located in USA.
* Paypal only. If using CC paypal, buyer pays 4.9% + $0.30 USD fee. Payment is expected in 3 days.
* Shipping is not included. Please ask for shipping quote.
* I will accept offers.
* I have a crappy camera, but upon request, I'll try to get better pics.
* Will ship items USPS priority mail in the US. International buyers welcome.
5. Sales are final- no refunds. I will not be responsible for any lost/damaged items *after* they have been shipped out. Please feel free to ask for more detailed pictures or whatever you need before the items are shipped.
* I have a pet cat. She has never been near these items but, please be cautious if you're allergic.

My Feedback

Please keep in mind that I am unsure of sizing. I believe I bought them in size M, but both JSKs has shirring, so just tell me your measurements and I'll see if the JSK can fit you.


So onwards to sales!

Bodyline Black x White Candy Srtipe JSK.Worn once. No longer sold on their site. Price: $50 + shipping.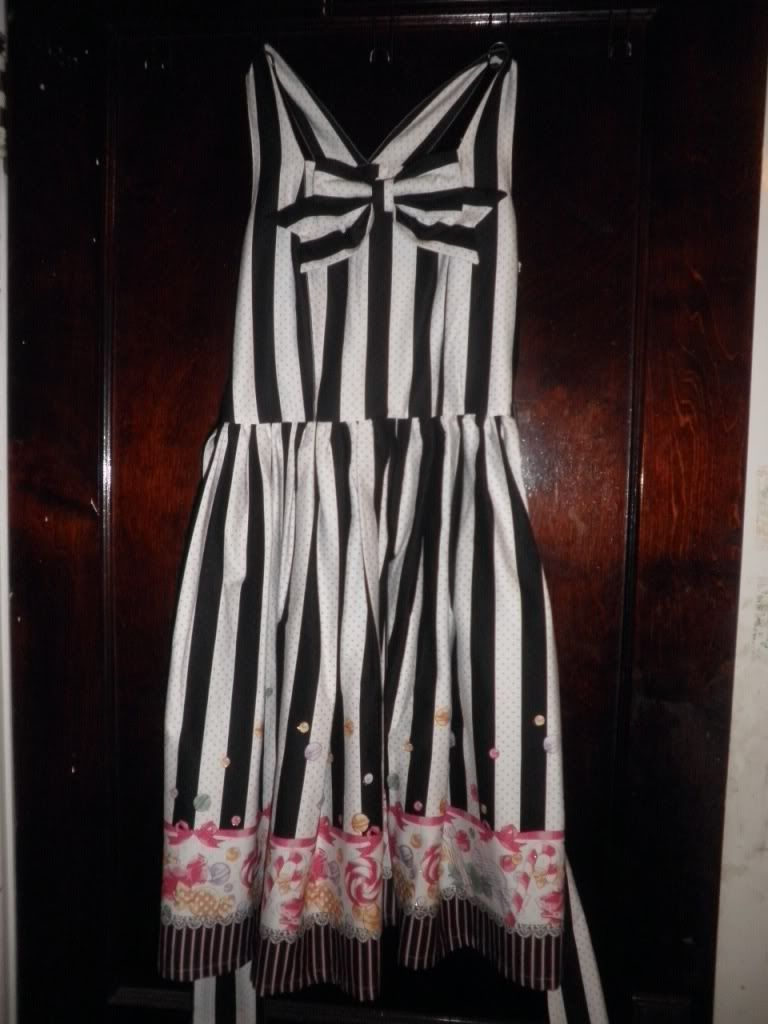 Bodyline Innocent World Replica JSK. Worn Once. As beautiful as it is, I can find anything to go with it DX Price: $50 + shipping.


Previous Sales: AP Schoolgirl Halter Neck JSK in Navy Blue