I have 100% positive feedback here: http://eglfeedback.livejournal.com/249675.html

-The prices include shipping within the US, international is more. I usually ship priority for heavier items, and first-class for light items.
-Paypal only please. Payment must be made within 12 hours of invoice or item will go to next buyer.
-Everything is OBO, if no one has offered for a few days I most likely will be willing to lower the price, so let me know your offer! I am moving soon so I need to get rid of these things. :)
-Please be patient with shipping times/replying time. I am home all weekend but work full time during weekdays- so I won't get to reply much until the evening. I will try my best to have everything shipped within a day or two of purchase.

AP Maiden Ribbon Jacquard JSK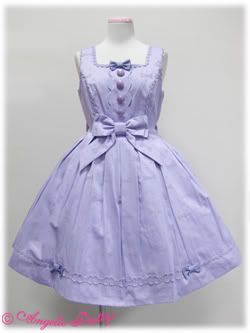 Proof: http://i297.photobucket.com/albums/mm201/lollerskater233/IMG_0477.jpg
Bust- 34-35in
Waist- 24-26in
Length- 33in
Excellent condition. No stains etc, comes with waist-ties.
PRICE: $200 shipped

PENDING Honey Bear Necklace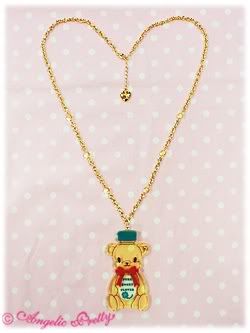 Excellent condition.
Proof: http://i297.photobucket.com/albums/mm201/lollerskater233/IMG_0473.jpg
PRICE: $60 shipped

SOLD Fantastic Perfume Necklace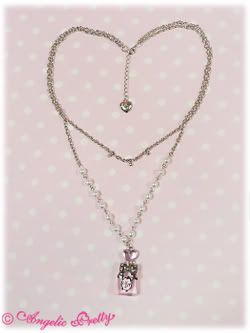 Proof: http://i297.photobucket.com/albums/mm201/lollerskater233/IMG_0468.jpg
Excellent condition. The color is pink and it's super cute.
PRICE: $35 shipped

PENDING Toy Fantasy Pass Case


Proof: http://i297.photobucket.com/albums/mm201/lollerskater233/IMG_0465.jpg
Used a few short times. There is one small red mark on the back.
PRICE: $40 shipped

Tea Cup Bag


Proof: http://i297.photobucket.com/albums/mm201/lollerskater233/IMG_0433.jpg
Used a few times, still in like-new condition.
PRICE: $78 shipped OBO

Fantastic Dolly Headbow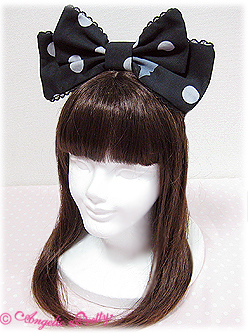 Proof: http://i297.photobucket.com/albums/mm201/lollerskater233/IMG_0425.jpg
I just purchased this recently but it ended up looking awful on me. It's pretty big but still cute and in excellent condition. The charm is still attached.
PRICE: $38 shipped

AP black blouse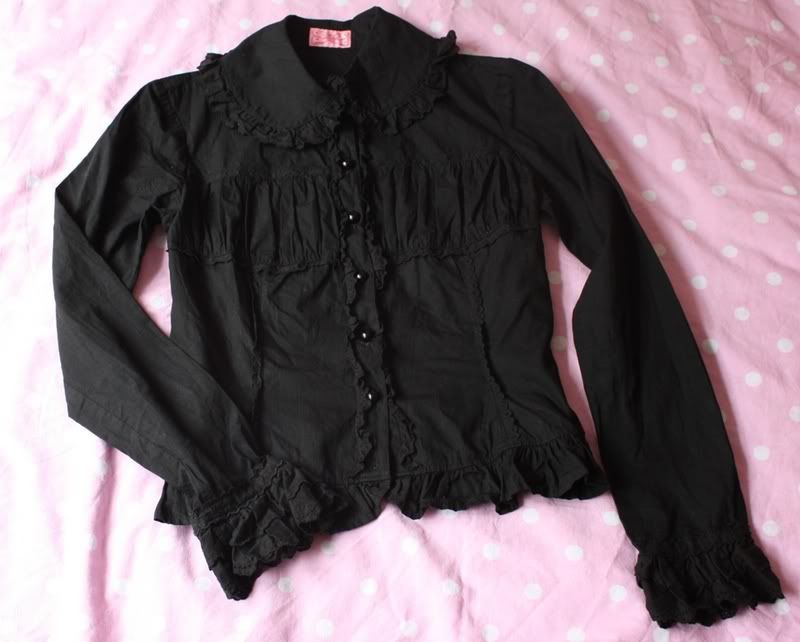 (Photo taken from listing I purchased it from)
my crappy proof photo: http://i297.photobucket.com/albums/mm201/lollerskater233/IMG_0478.jpg
Very cute blouse, it looks better in real life then it does it photos. It's in great shape still and looks adorable under a JSK. It's missing the bottom button. It has no shirring.
Bust- 34-35in
Length- 20in
PRICE: $65 shipped


If you have any questions please let me know. Thanks for looking!