* my feedback can be found on egl fb and on my journal
* location: Toronto
* I take direct paypal or email transfer only (aka no echecks)
*prices in USD
*prices do not include shipping unless stated
*paypal fees FREE
*all items are cleaned before shipment unless new
*serious buyers only, if you waste my time i will no longer sell to you
* i have a cat, and a dog, neither wear the clothing but be warned!
*i will do hold and payment plans with a minimum of 20% down (after 3 days of sale post up)
*priority ranks - pay first and then north American buyers
*put your paypal down if you want it, if it's just a question i will not count you in rank of order
*i prefer to ship with tracking, but i can offer other methods at ur own risk.

EVERYTHING IS OBO ~ please note i can choose to wait 24 hours to accept an offer below my price

u know the usual..








ANGELIC PRETTY SOAP BUBBLES ~ yellow/pink

price: 140 cad SHIPPED (in canada/usa include tracking, rest of the world includes air mail ~ no tracking)

info: never worn by me, i absolutely love this dress, and i bought it even though it's too small because i was going to alter it but i chickened out and am not willing to spend the same money to have it professionally done.it's slightly more expensive then i paid because canadapost is expensive but i will take offers too!!

hellolace link: http://hellolace.net/wardrobe/angelic-pretty/type/op/item/223/

proof:
please note my house does not have strong lighting and these were taken with an iphone.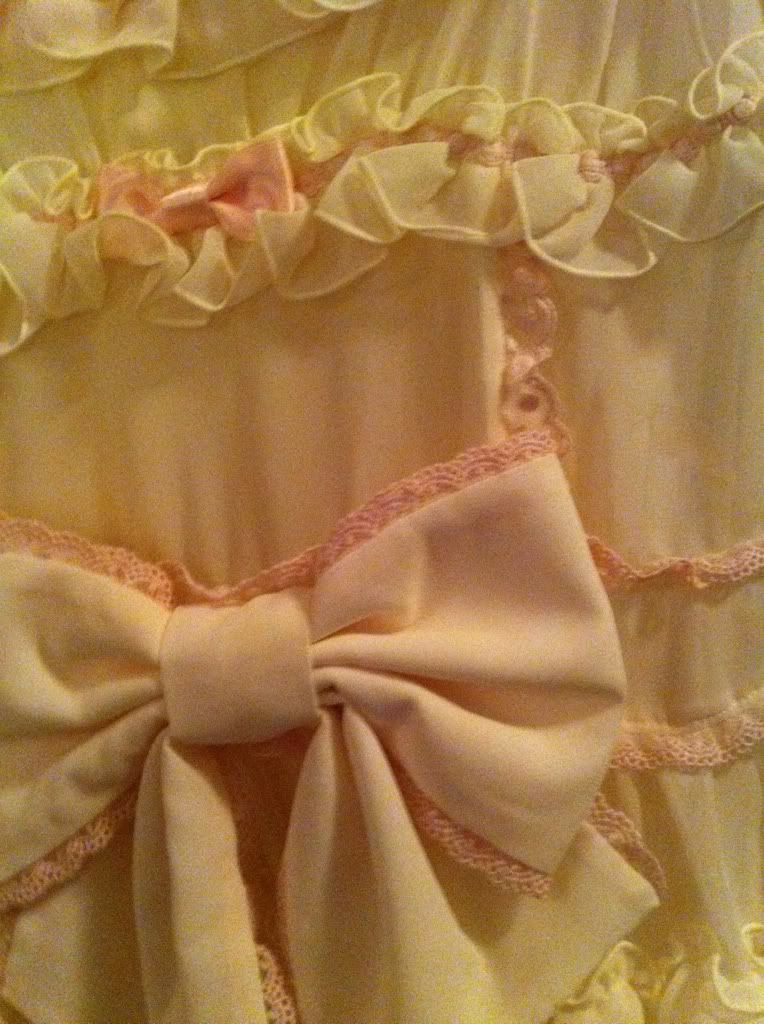 thanks for looking!